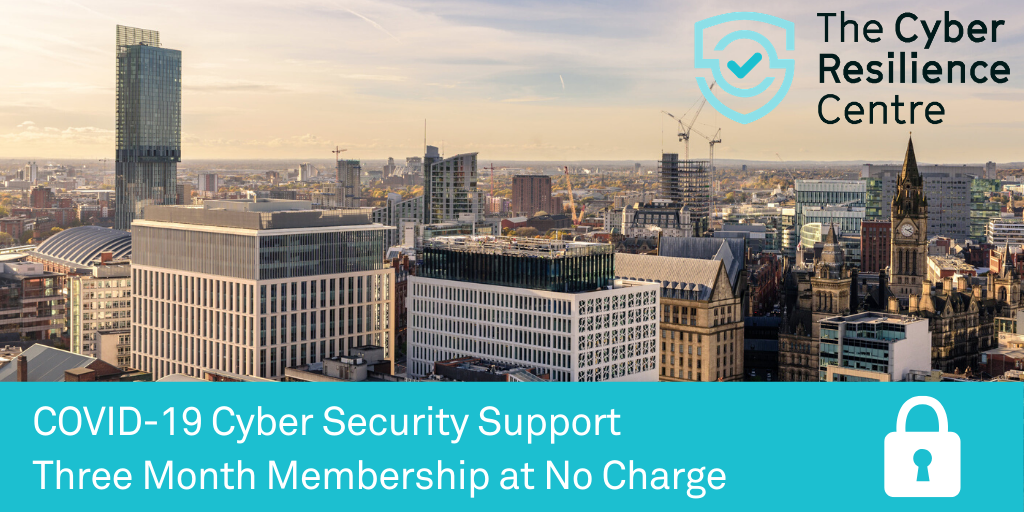 Action Fraud reported a 400% increase in COVID-19 related crimes and scams in March alone. As many businesses have fewer staff members checking online systems and more staff working remotely, more vulnerabilities are present for cyber criminals to exploit during this chaotic time.
The Cyber Resilience Centre is offering a three month membership at no charge to local businesses support them in this difficult time. This offer applies to all businesses with up to 100 employees in the Greater Manchester region.
Membership includes:
- Cyber Security News and Updates
- National Cyber Security Centre Toolkit and Exercise
- Tailored Advice for your Business
- Discounted Services from Trusted Suppliers
- Introduction to our Cyber Awareness Training
To find out more and to join, contact the Cyber Resilience Centre via info@cyberresilientcentre.com or visit their website at www.cyberresilientcentre.com.
Greater Manchester. Greater Cyber Resilience.