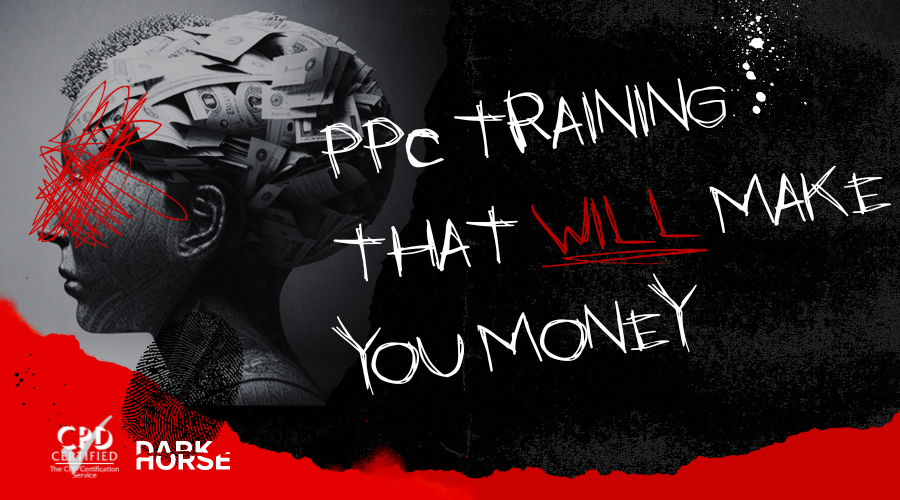 Running PPC campaigns in-house? Feel like they aren't running efficiently? Worried you're doing the wrong thing and losing money? If you are sick of seeing your competitors hitting the top spots on Google, then Dark Horse is here to help.
Introducing Ad:Versity.
Ad:Versity is our new PPC training product designed for Marketers or business owners looking to start using PPC in-house.
Led by our Head of PPC, Dave Karellen, who has over 11 years' experience in PPC, you'll be dominating PPC ads in no time.
In this course you will...
Learn Google-level PPC from an expert without leaving your desk
Own your PPC account and save that third-party spend as you get set up
Learn at your own pace with video-based modules, with levels starting from beginner to advanced - perfect for those starting out or those who want to spruce up their knowledge
Grow your revenue without tripling your marketing budget
This course is also suitable for Marketers who are currently managing their own PPC ads account in-house and want to increase their knowledge.
If you have any questions about the course, feel free to give us a call or email hello@darkhorse.co.