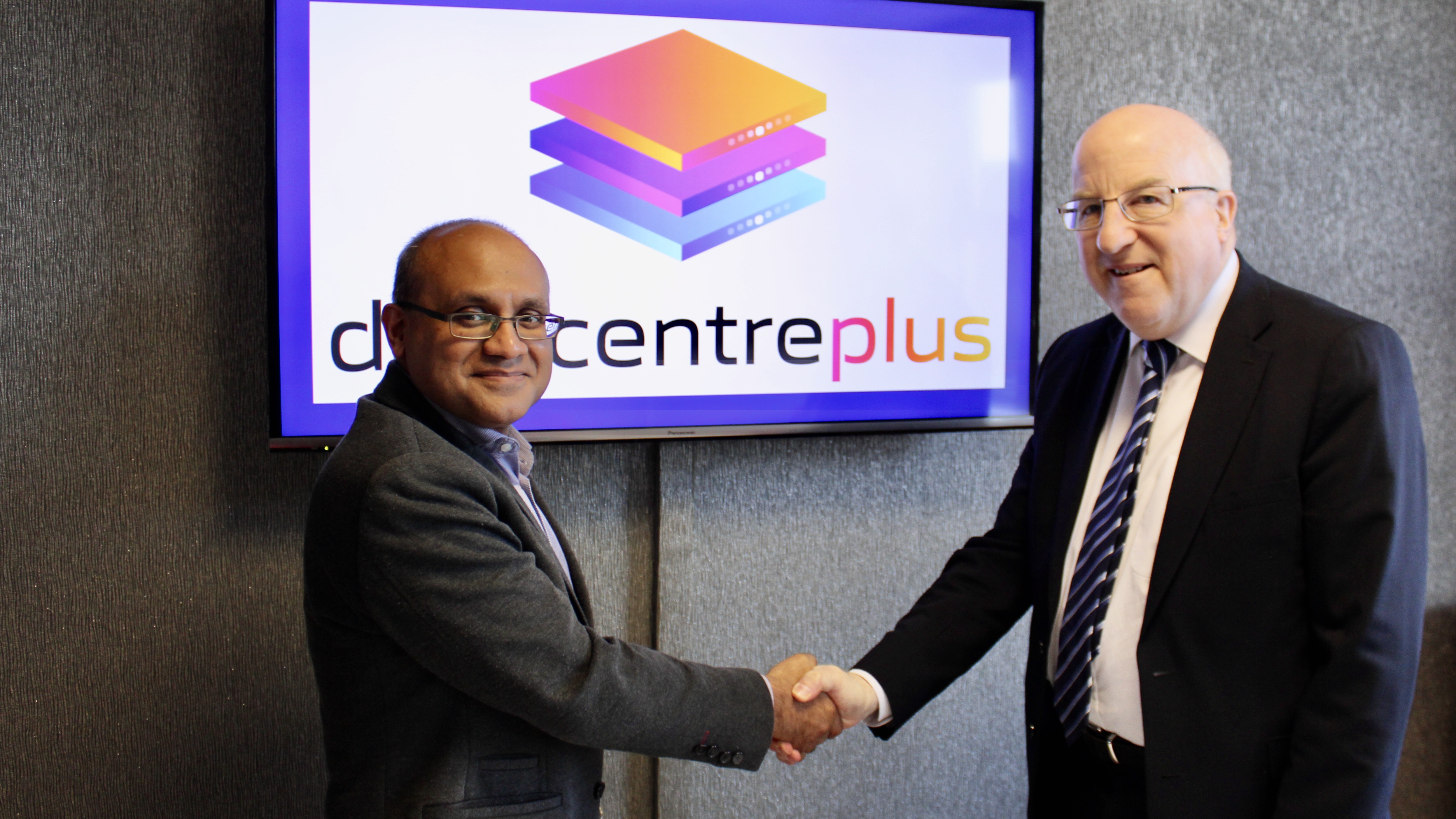 John Young, Agent for the North West of England for the Bank of England, returned to Manchester hosting company, Datacentreplus as part of their annual visit to follow up and see first-hand the contribution being made by them to the Manchester and wider business community.
John visited the head office and spoke to MD Mashukul Hoque and Business Director Stephen Hobson. John was particularly keen on gaining a better understanding of a data centre's capabilities, the importance of data to businesses and how the firm is working to support and nurture other digital sector companies.
As part of his remit, John is responsible for 'taking the pulse' of the business community and was keen to talk to companies in the technology sector to see how they are helping to shape the business landscape of Manchester. More importantly, he then feeds this information back to the Bank of England so that the voice of regions outside of London is taken into account by decision makers.
John previously met Mashukul at a round-table discussion in 2018, before his first visit to the MediaCity-based headquarters in February last year.
Mashukul Hoque, commenting on the Bank of England's visit, says:
"We were delighted and proud to welcome John back to our offices and we are always genuinely impressed with his interest in and knowledge of the digital sector.
"Also, we do think it is really important for central government to see how smaller businesses play a key role in the economy of a large city and we look forward to more such visits."