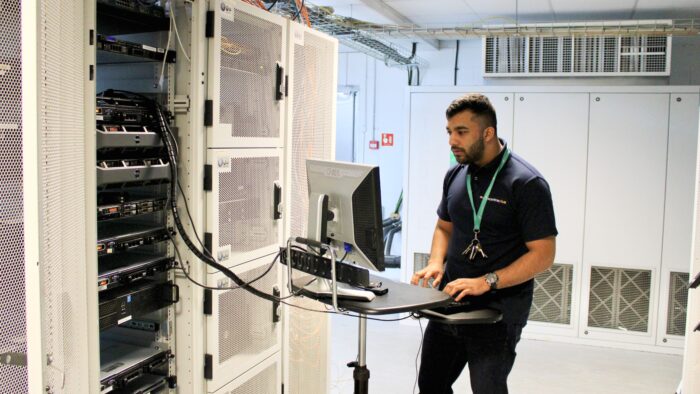 We live in an interconnected world powered by information technologies, where site uptime should be a non-negotiable factor for businesses. Online stores, ecommerce websites and personal blogs (to name a few) rely heavily on having a website that runs smoothly and is accessible to carry out its daily functions and business purpose.
So what exactly is uptime?
Simply put, 'uptime' shows how stable and consistent your website/hosting provider is and how long it is available for its users. In an ideal world, uptime would always be 100% (where there is zero downtime) but in effect, it's extremely difficult to achieve 0% downtime.
What are the benefits of uptime?
Uptime is important because it means that your hosting is available, a website that is not available to customers or potential customers may have a negative impact on your business and you may lose business as a result.




A website that runs smoothly and is accessible is fundamental to stop any web related investments going to waste.




A strong always-on presence on the web is an absolute necessity for success.




Even a little downtime can be very costly in terms of a business's bottom line revenue, brand reputation and search engine visibility.
What is downtime?
Downtime is the opposite to uptime, it is when your website service is not available to end users and is not working as it should. Downline can happen for a variety of reasons and may include the following:
Development mistakes




Hardware failure




Maintenance – this may be planned in advance known as 'planned downtime'. Planned downtime is a period of time during which IT operations are restricted in order to implement upgrades, repairs and other necessary changes.
Uptime monitoring implementation is one factor that could help to minimise costly downtime by providing alerts in the case of a failure. For example, website uptime monitoring can let you know about an outage the moment it happens, so you can concentrate on getting your site online more quickly and limit the impact.
We hope this short article has given you a brief overview of the importance of uptime and online visibility. If not already, it should be a crucial factor that is taken into consideration when selecting a hosting company – remember website outages have been known to be costly – don't let this affect you!
If you would like any more information or further guidance on uptime, our services or data centre specifications don't hesitate to get in touch – we're always happy to help! 0161 464 6101.