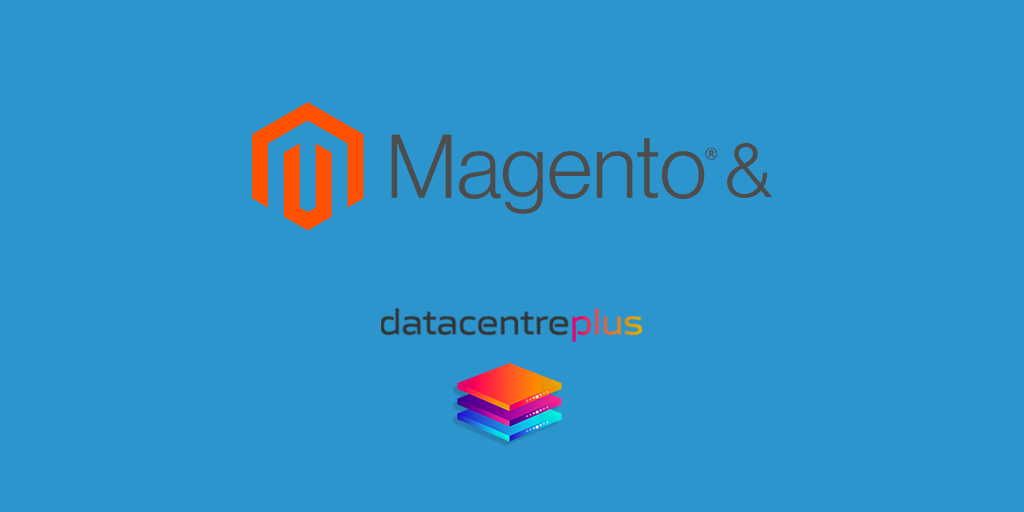 What is Magento?
Magento has become a popular choice for e-commerce businesses and it's not hard to see why. In a nutshell, Magento is an open-source content management system (CMS) platform for eCommerce websites which has a large, welcoming community.

The PHP based platform stands out from the crowd because it is designed to be understood by people who are not necessarily trained developers and is extremely easy to use. It offers solutions that are perfect for businesses of all sizes, providing online merchants with a flexible shopping cart system, as well as control over the look, content and functionality of their online store.
Built on open-source technology, Magento offers a range of unique features such as powerful marketing tools, search engine optimization, catalogue-management tools and more than 50 payment gateways. Here at Datacentreplus, we offer our customers a range of Magento services, able to get your online store up quickly and effectively.
Magento Servers at Datacentreplus
Our team of Magento-certified specialists combine a deep understanding of industry best practice with personal experience of successfully setting up and updating hundreds of Magento platforms.

We have a high level of expertise for your managed eCommerce hosting solution, which means that our eCommerce hosting specialists can work closely with you to deliver a hosting solution to suit your specific requirements, supporting your growth and digital transformation, now and in the future.
Advantages of choosing Magento
Quick set up
By using its core eCommerce features, along with its scalability and flexibility, you can quickly and easily create unique online shop-fronts to manage products and transactions.
Customisation
Magento is highly customisable, from the look of your site to how you configure products and categories.
Security
Magento is compatible with various payment gateways adding an additional layer of security and reassurance for customers.
24×7 x 365 Support
At Datacentreplus support is provided directly by our on-site engineers who will help deal with any problems immediately.
Built-In Cache
Our servers include cache technologies like Memcached and Varnish ensuring high performance.
Cloudflare CDN
Deliver fast web page load times to improve your customer experience.
Web server load balancing
Improve the performance and reliability of your web sites by distributing the workload across multiple servers.
Want to know more?
Over the years, Magento has become a favourite for many online sellers and is one of the most popular eCommerce platforms around the world. However, because it's widely used, it doesn't mean it's right for everyone. If you'd like some assistance in choosing an appropriate platform for your eCommerce site, don't hesitate to contact us. Our technical team have years of experience in configuring and managing highly secure Magento solutions, no matter how simple or complex.