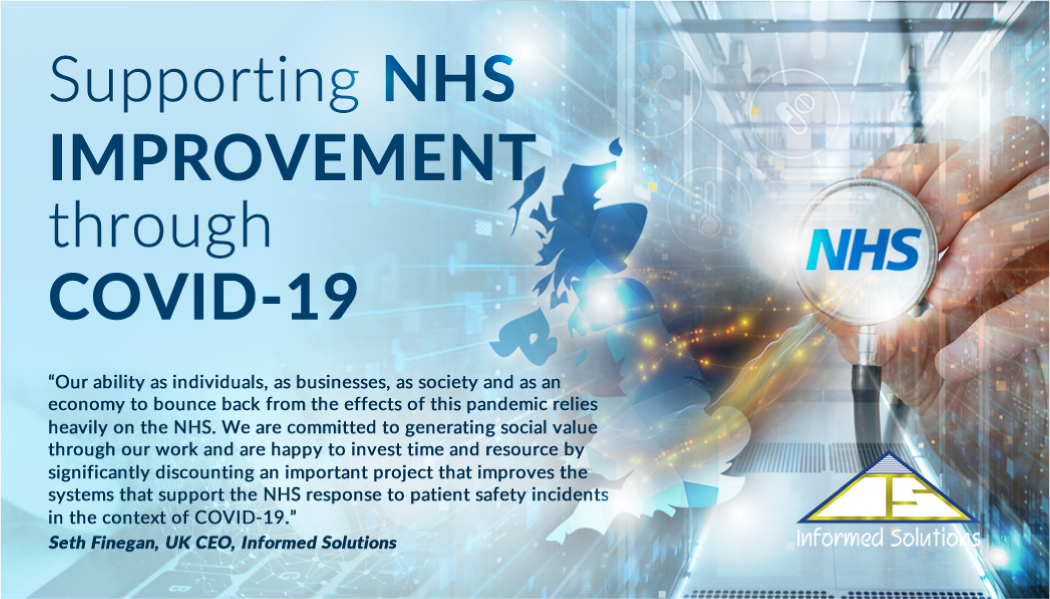 Informed Solutions is contributing data analytics and reporting expertise to support the NHS national patient safety team to manage any impacts on patient safety during the COVID-19 response.
Building on our ongoing work with NHS England and NHS Improvement to build a single point of call for recording, accessing, sharing and learning from patient safety incidents across the NHS; Informed Solutions is contributing expertise to establish an automated system for the production of patient safety data reports, freeing up resource for other COVID-19 related tasks.
This supports the efficiency of the NHS national patient safety team to identify any new or under recognised risks during the COVID-19 response, so appropriate action can be taken to protect patients from harm.
Seth Finegan, UK CEO comments: "Our ability as individuals, as businesses, as society and as an economy to bounce back from the effects of this pandemic relies heavily on the NHS. We are committed to generating social value through our work and are happy to invest time and resource by significantly discounting an important project that improves the systems that support the NHS response to patient safety incidents in the context of COVID-19".