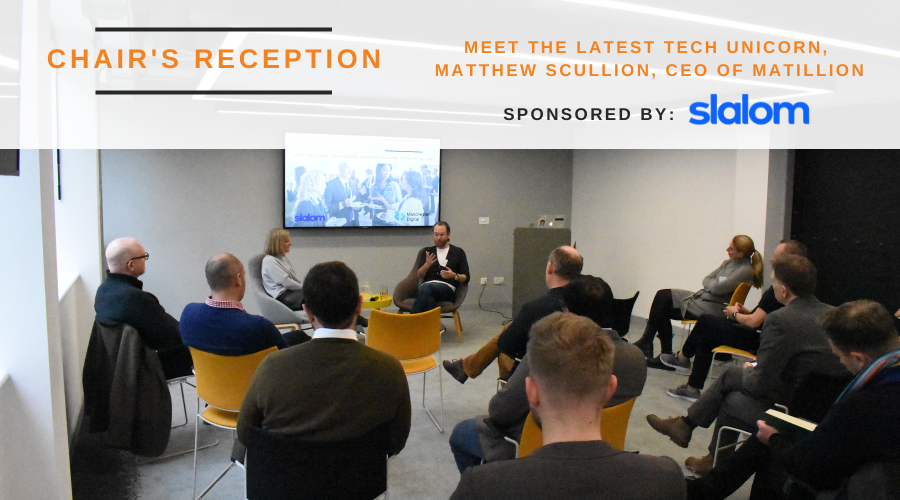 On Thursday 25th November 2021, senior leaders from across Greater Manchester's digital and tech sector gathered at the Tech Incubator for the first Chair's Reception hosted by Manchester Digital this year.
The Chair's Reception, sponsored by Slalom, offered attendees the opportunity to network with like-minded peers before Matthew Scullion, CEO of the latest tech unicorn Matillion, was joined in-conversation by Catherine Trotter of Slalom.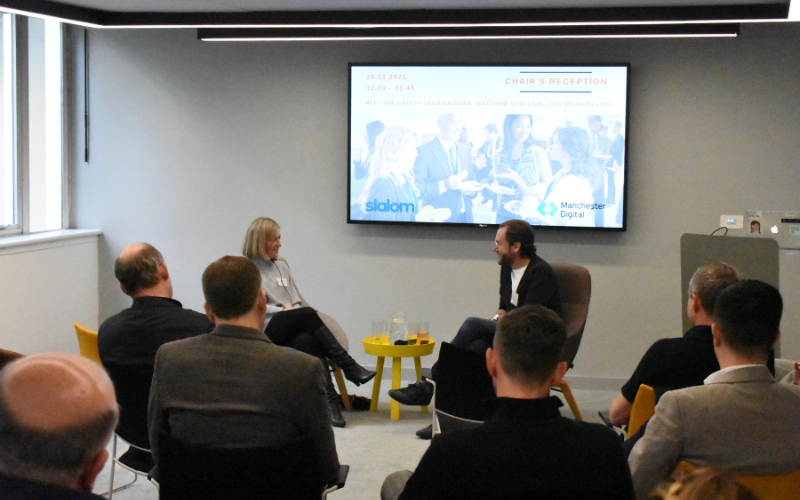 Matthew Scullion, CEO of Matillion, in conversation with Catherine Trotter, Senior Director at SlalomDuring an insightful discussion, Matthew offered hints and tips for tech entrepreneurs on how to lead a successful startup, considered the challenges and opportunities of building a unicorn in the North West, and shared insights into how Matillion have managed their culture whilst rapidly growing.
"Confidence without arrogance"
Explaining the importance of Matillion's first value, "confidence without arrogance", Matthew offered the following tips for his fellow tech entrepreneurs:
It really is "all about the people" - the CEO's job is to build a world class team, align them and give them the resources to succeed
Your culture should be underpinned by your values - people need to feel part of something
Start at the end and work backwards - no matter what size your goal is
"Build a rock star business"
When it comes to raising capital, Matthew's primary advice was to first and foremost apply yourself to building an awesome business. It's much easier to raise money if you're running a "rock star business".
In addition, Matthew advised to think about who you're raising the money from - ultimately the money itself is the same between all investors but it's about what extra value can different investors bring to the table. Most importantly, you need to share the same value code with investors and you need to consider structure.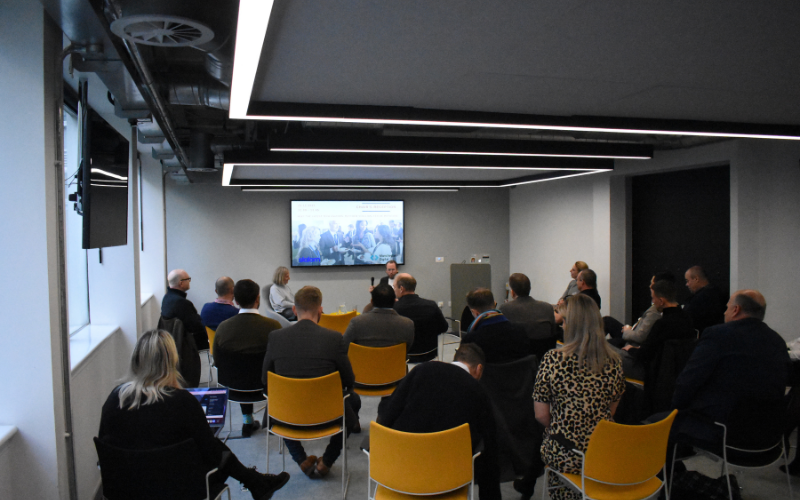 We hope that all of the attendees found this discussion as interesting as we did, and we look forward to welcoming guests to our next Chair's Reception in 2022.
About our sponsor
Slalom is a modern consulting firm focused on strategy, technology, and business transformation.
They enjoy solving problems through collaboration; helping their clients to modernise, bring solutions to life and transform their culture. They put people at the centre of everything they do.
Find out more about Slalom here or for an informal chat, contact Paul Squire (paul.squire@slalom.com).
Get involved
If you would like to be invited to the next Chair's Reception event, members in our large and corporate tiers can ask to be put on the invitation list by contacting kate.wilson@manchesterdigital.com.
Non-members can find out more about the benefits of membership benefits by downloading our membership brochure here.