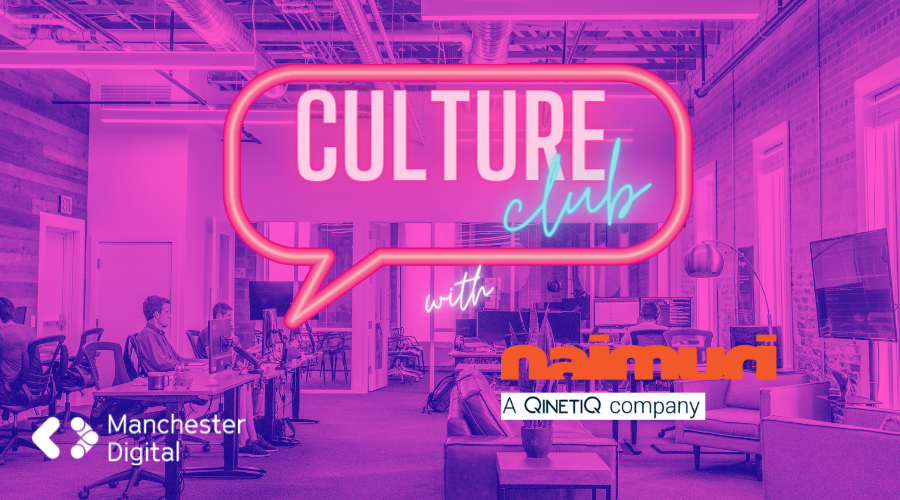 Joining us for the latest edition of MD Culture Club is software development and data analytics firm Naimuri, whose mission it is to revolutionise national security, data intelligence, and law enforcement through the use of technology.
We spoke to three members of their team to find out exactly what it's like to work there.
The talent lead
Ian, Head of Secure Software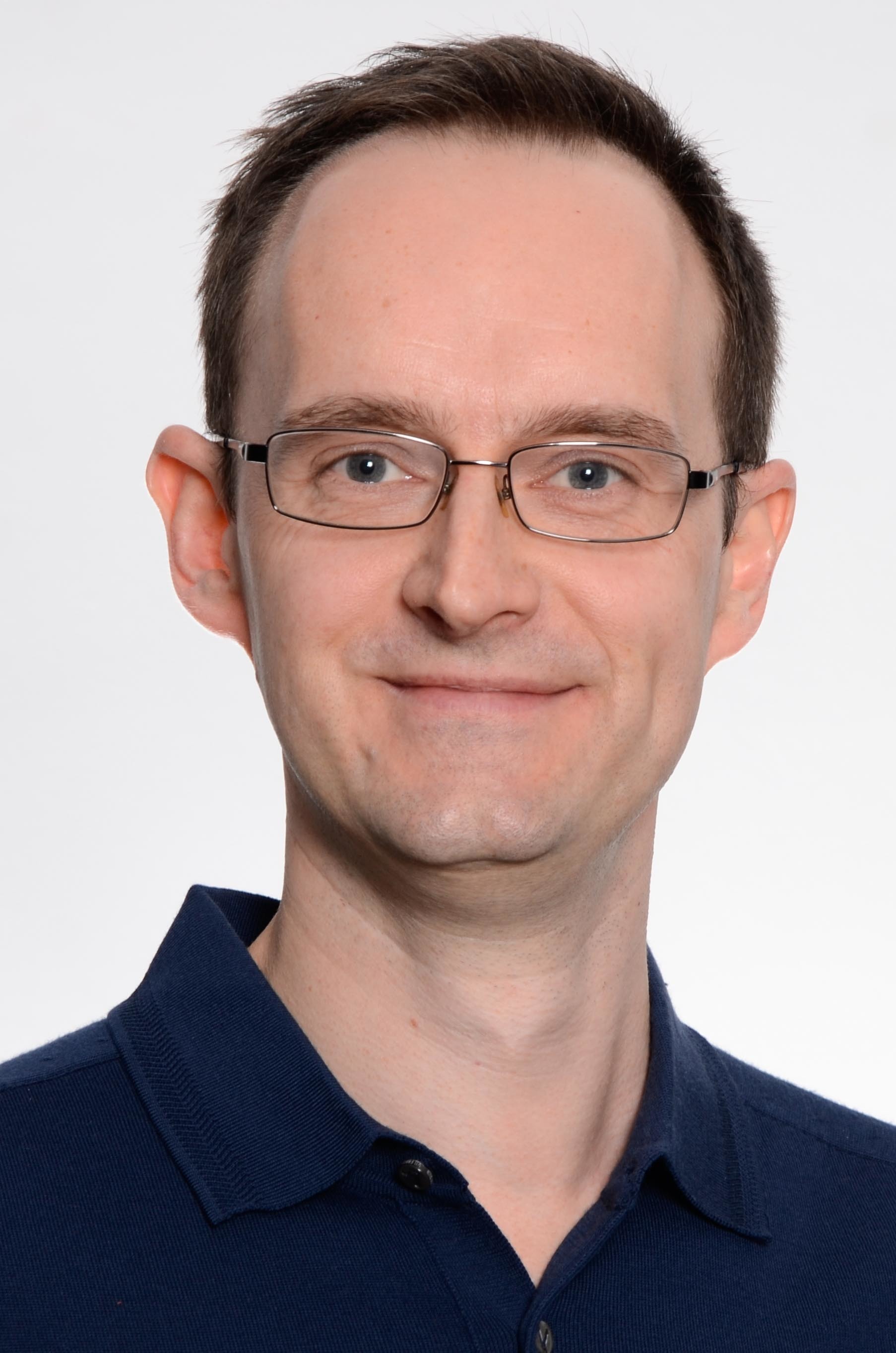 Can you tell us a little bit about the company, before describing the culture at the organisation?
Naimuri is a tech business, on a mission to 'make the UK a safer and better place to be'. We have a genuine and real purpose and our people have a whole sense of pride in what we can, and have achieved through the innovative use of data and technology.
We were founded on the principles of agility and people. If we put good people together and empower them on meaningful missions, we will deliver. This has certainly been true throughout our growth and something we have worked hard to preserve as the company grows further. Now at over 120 in our business, the quality of the people we recruit and retention of our existing people is key.
Our name Naimuri is Japanese and simply means…
'nai' meaning 'not'
'muri' meaning 'overburden'
These principles apply to every aspect of an organisation from technology, process and infrastructure, through to people, culture and leadership.
In delivery, we still stick by our founding principles of a flat delivery structure - where everyone's voice is equal and people can wear many hats of influence.

We all talk about the customers priorities, to end users, challenge scope & priorities, designs, and build order, where the software enables the goals and to meet our mission.
How does the company go above and beyond to attract and retain tech talent?
We trust our people and have an inclusive environment, where everyone's voice is heard and respected. If people want to make things better, we can seed and support new initiatives through making time available or budget for our internal power groups to invest; where our people can work together on things like people's well being or on our environmental impact as a business.
We are looking to grow, but not at the expense of losing our culture.
We know everything else is second to that. Our people will play a key role in maintaining it, reinventing it, and passing it on.
Most of the people who join us are looking for a tech business that has a real-purpose and is making a difference to life as we know it.
We invest a lot of time and effort into our recruitment process, because the quality of the people who join us, helps to shape the success and the future of our company.
Collaboration and agility is at the heart of everything we do. This is the key which enables our teams to work together at pace.
All our teams have freedom and autonomy to enable them to grow and perform at their best and we always make sure our teams have the necessary skills to succeed.
We work hard to build an inclusive and diverse workplace and we actively encourage candidates of all different backgrounds and identities to come and join us.

We believe recruiting talent from diverse backgrounds, with varying perspectives and values ensures Naimuri is continually evolving and producing its best work in an inclusive and creative environment.
We offer great benefits, flexibility with working hours and part time work, training & development opportunities, and remain highly competitive in pay and reward. We often conduct market research to ensure we remain above the competition.
What does the future look like for the company and its employees?
It is a very exciting time for Naimuri as our pipeline of work continues to evolve and so this presents many fresh opportunities for our employees and us as a business.
We are on an active recruitment drive too and we're always open to approaches from like-minded people who share our vision and want to help us make a real difference.
We have some exciting partnerships with academic institutions merging and so this in itself presents new and unique opportunities for our employees to actively participate in.
The Naimuri team is at the heart of our growth and ensuring we continue to empower them with the right tools to thrive in and out of work is important to us as a business.
The new starter...
Shahzad, Business Analyst

Can you describe your role at the company?
I am a Business Analyst for Naimuri, which essentially involves supporting a range of clients to help understand their business problems and find the best solutions.
In my role there is a lot of stakeholder engagement and I work collaboratively with the wider Naimuri technical team to break down the product owners' vision into user-stories that allow all the development team to deliver their work.
If required, I design, lead and run data, process and requirements workshops with relevant stakeholders.
Overall, I ensure development and outcomes are aligned to customer requirements.
What was it about the organisation that attracted you to the role?
I was instantly attracted to Naimuri because the role presented me with the opportunity to develop and enhance my skills as a Business Analyst / Product Owner. I was also really taken by the scope of the work Naimuri delivers and its mission to 'help make the UK a safer and better place to be'.
The culture of the business was something which really appealed to me too.
Naimuri has a flat-structure and empowers its employees to share ideas and challenge ways of working, which is something which is lacking in many other technology businesses.
From a personal point of view, Naimuri has allowed me to develop my leadership skills and also become a personal manager, which presents me with the opportunity to develop others and vice versa. This is something which I have not experienced in other technology companies, which are usually focused more on project development and not personal development.
Can you describe the onboarding process you've experienced?
When I joined Naimuri most of the inductions were virtual, due to pandemic restrictions. The onboarding process was really organised and smooth and everyone was really welcoming. The team helped me to settle and gave me the opportunities to engage and share my ideas and showcase my experience, really quickly.

However, when restrictions were lifted, I was able to come into the office, which really allowed me to collaborate more effectively with my colleagues and share ideas and work creatively in a more relaxed and open environment.
The long term employee
Marie, Test Engineer

Can you describe your role at the company?
My role at Naimuri is as a Test Engineer. This means that I work within a software development team to help ensure that we produce the best quality product possible. I seek out bugs in code, gaps in requirements and any opportunities to improve on what we're delivering to our customers.
You've been at the company for a number of years, can you tell me what has kept you at the company for so long?
Although I've been a Test Engineer here for 6 years, I've done much more than testing software. In the early days of Naimuri, when there were fewer than 20 people, it was essential for everyone to chip in with things outside of what might be considered their typical role.

This meant that I was involved in the company website, the social media, business analysis, new starter inductions and much more. As the company has grown, we now have specialist people here to do these things (much better than I possibly could!). It's not necessary to be quite as cross functional anymore, though it is still something that I, and many others, have the opportunity to do.
More recently I've been involved in security, recruitment, customer demos and I'm also looking forward to being part of one of our innovation sprints in the coming weeks. I think it's this day-to-day diversity and continuous evolution that's kept me here for so long, and kept me engaged and enjoying work.
What would you say to a person considering joining the company?
Do it! There are many great opportunities, amazing people and some really fulfilling work to be involved in.
To find out more about Naimuri, click here.
If you're a member and would like to take part in a future edition of our Culture Club series, please contact thom@manchesterdigital.com.