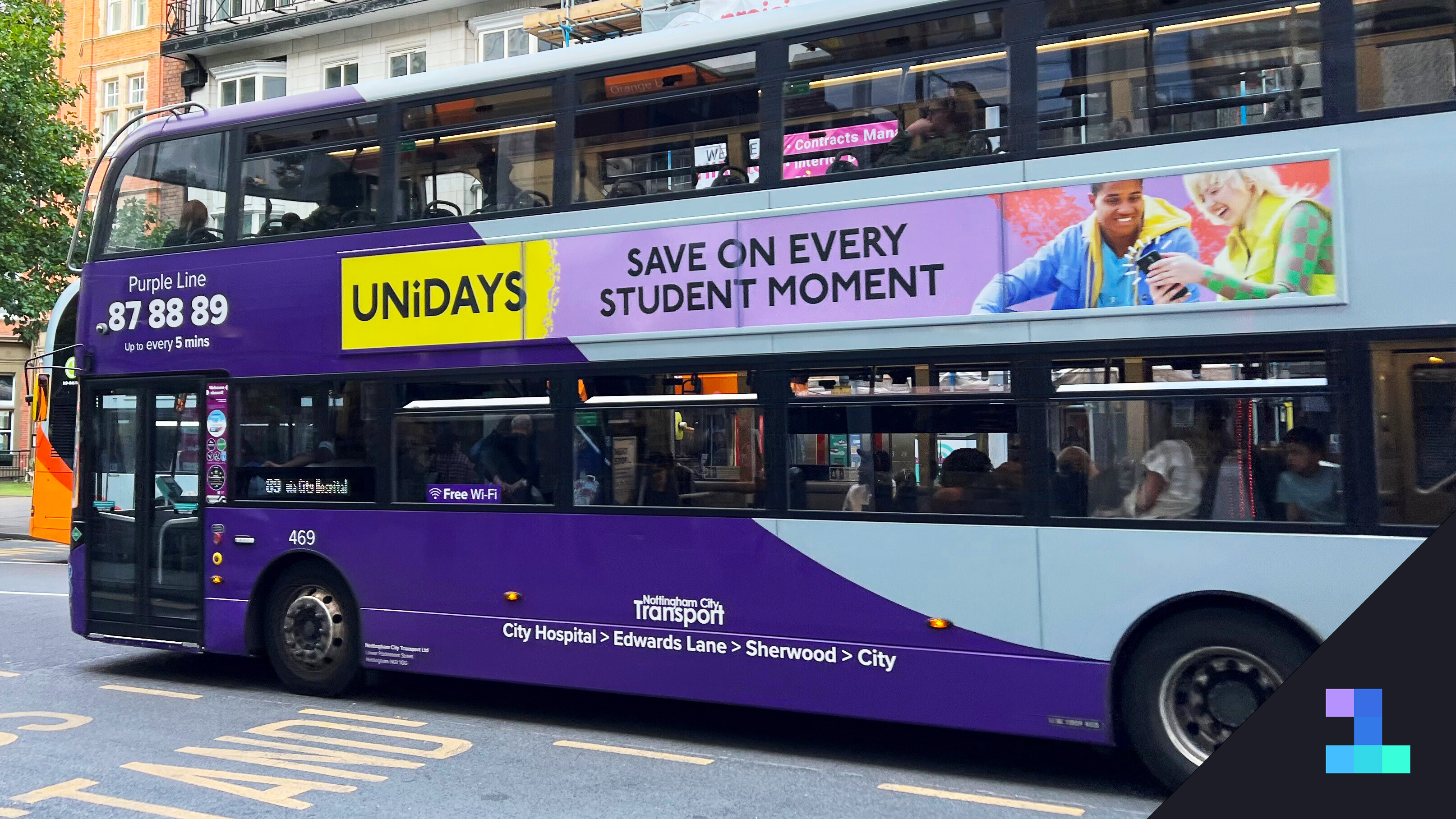 Founded in 2011 in Nottingham, UNiDAYS has grown to capture 1 in every 3 students in the UK, US, Australia, France, Germany, Italy and Spain. With some of the biggest brands in their marketplace reaching over 200 million students, Unidays aims to enable next-generation learning, earning and retail experiences with digital identity.
And this year, with One Day Agency, UNiDAYS is launching its Ready For Anything freshers campaign across the entire UK with a cross-channel multiformat campaign covering London Underground, Student Halls, Buses, Large Format, and more to boost their awareness and sign-ups.
Elliot Ward, One Day's OOH lead, said: "We're proud to help position UNiDAYS, one of the biggest student brands in the world, right at the heart of freshers, ensuring that the brand is top-of-mind at a key moment of university life. This will be achieved by adopting a multi-format approach across key cities in the UK, allowing the brand to reach students effectively at multiple points throughout their daily lives."
Pretty Munro, Global Marketing Director at UNiDAYS, comments, "Our objective this Back to School season was to be front of mind for the thousands of students starting their university journey. As part of our multichannel strategy, OOH plays a critical role. One Day Agency has been instrumental in helping us achieve such an expansive and cohesive campaign."
This year the Manchester agency expanded internationally and skyrocketed acquiring some of the biggest brands in the world with more to be announced soon from a major global tourism destination to their first product launch.