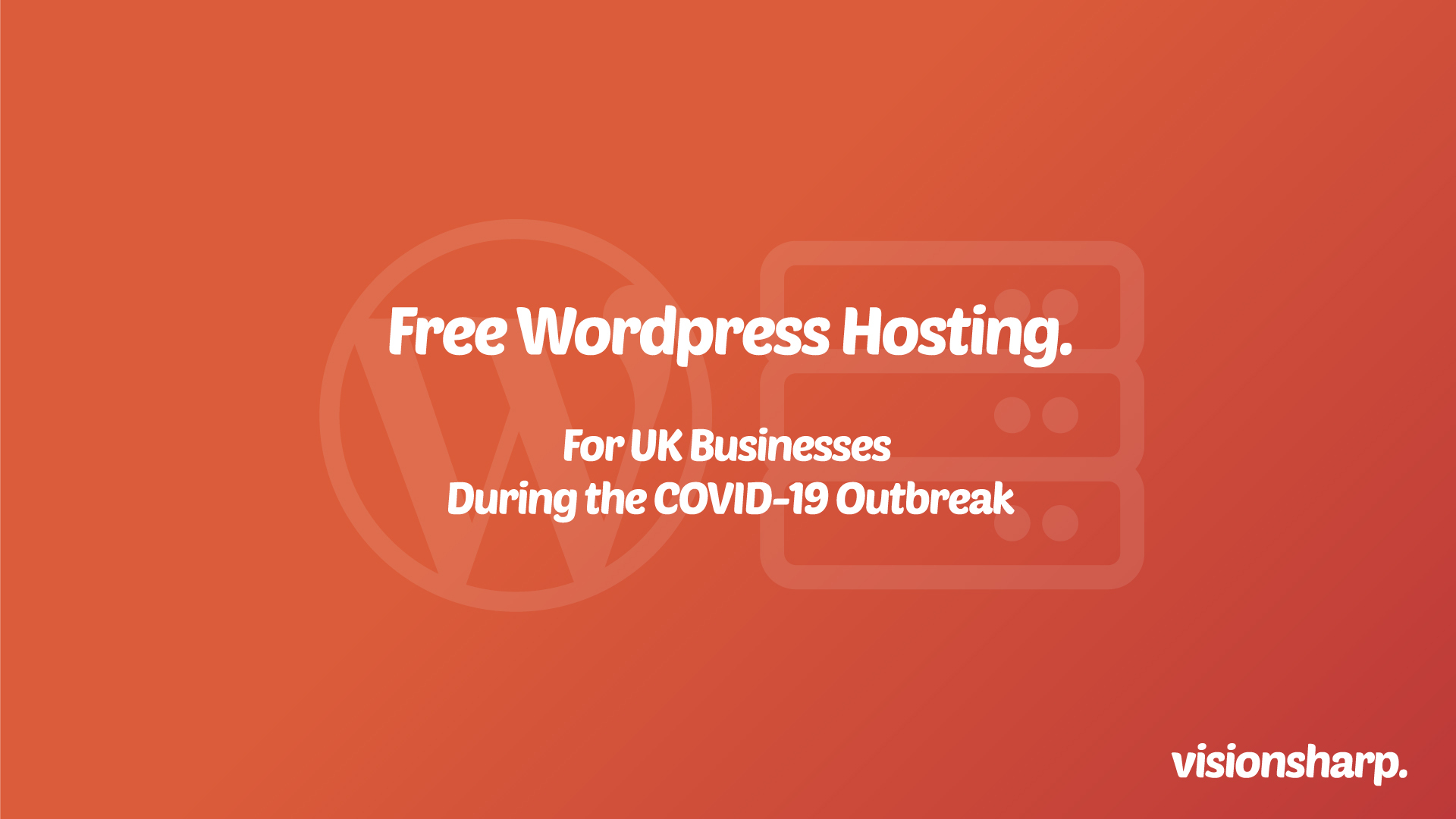 Due to the current situation with COVID-19, Visionsharp want to help out SMEs within the UK as much as possible. One way we feel we can do this is to offer free hosting for 3 months for any businesses with WordPress websites.
Our directors, Jon and Adam feel this is a small gesture to help businesses in a period which is very financially difficult.
"Offering a period of free hosting for small / mediums businesses in the UK is something we want to offer to assist companies where cashflow could be an issue. It's a small gesture but we hope it will help these businesses" - Jon Irvine, Director
Our team will quickly analyse any WordPress websites to ensure they are suitable for our servers but we feel we are able to host the majority of WordPress websites.
Frequently Asked Questions
1. How long will the free hosting be available for?
The free hosting will be for three months based on the date that you sign up. Once the three months come to an end, the hosting can be continued at a cost or you are free to move to a different provider.
2. Do I need to sign a minimum term?
There will be no minimum term for the hosting, you will be free to move to a different provider at any time.
3. Do I need to have technical knowledge to move my website hosting?
The team at Visionsharp will take care of the website migration. There is usually a cost associated with the website migration but we will be offering this free of charge.
4. Can I keep my SSL certificate?
As part of our free hosting package, we will be offering a free SSL certificate for all customers.
5. Are there any space limits with the hosting package?
We will be putting space limits into place for the free hosting package but we feel the space limits will be more than enough for small / medium WordPress websites. We will also analyse your website to ensure our limits will be suitable for your website.
To enquire about our free hosting package, please email Jon: jonathan@visionsharp.co.uk