28 April 2022 15:00 - 18:00
Want to get ahead in ecommerce? Wondering what to focus on to improve your site's performance, conversion rates and customer retention?
Join Fluid Commerce, DNA Payments and Linnworks, live and in person at Huckletree in Ancoats, to discover why - and how - you should invest in speed, delivery and payments this year.
Over the course of the afternoon, you'll:
Enjoy three sessions on The Golden Triangle of Ecommerce, delivered by our ecommerce experts
Get the chance to ask any and all questions you may have
Enjoy teas, coffees, wine, beer and nibbles on the house
Network with friends, peers and our panelists
The Agenda
3.00pm Welcome drinks and nibbles in the bar
3.30pm "The Need for Speed: How to futureproof your business with PWA" - Adam Hindle, Managing Director, Fluid Commerce
4.00pm "The Changing Landscape of Payments" - Mark Whybrow, DNA Payments, Head of Ecoms Sales
4.30pm "Scale and grow in the new era of commerce" - Simon Lye, Director of Channel Growth, Linnworks
5.00pm Back to the bar for more drinks and nibbles
6.00pm After party in the Northern Quarter
Your Hosts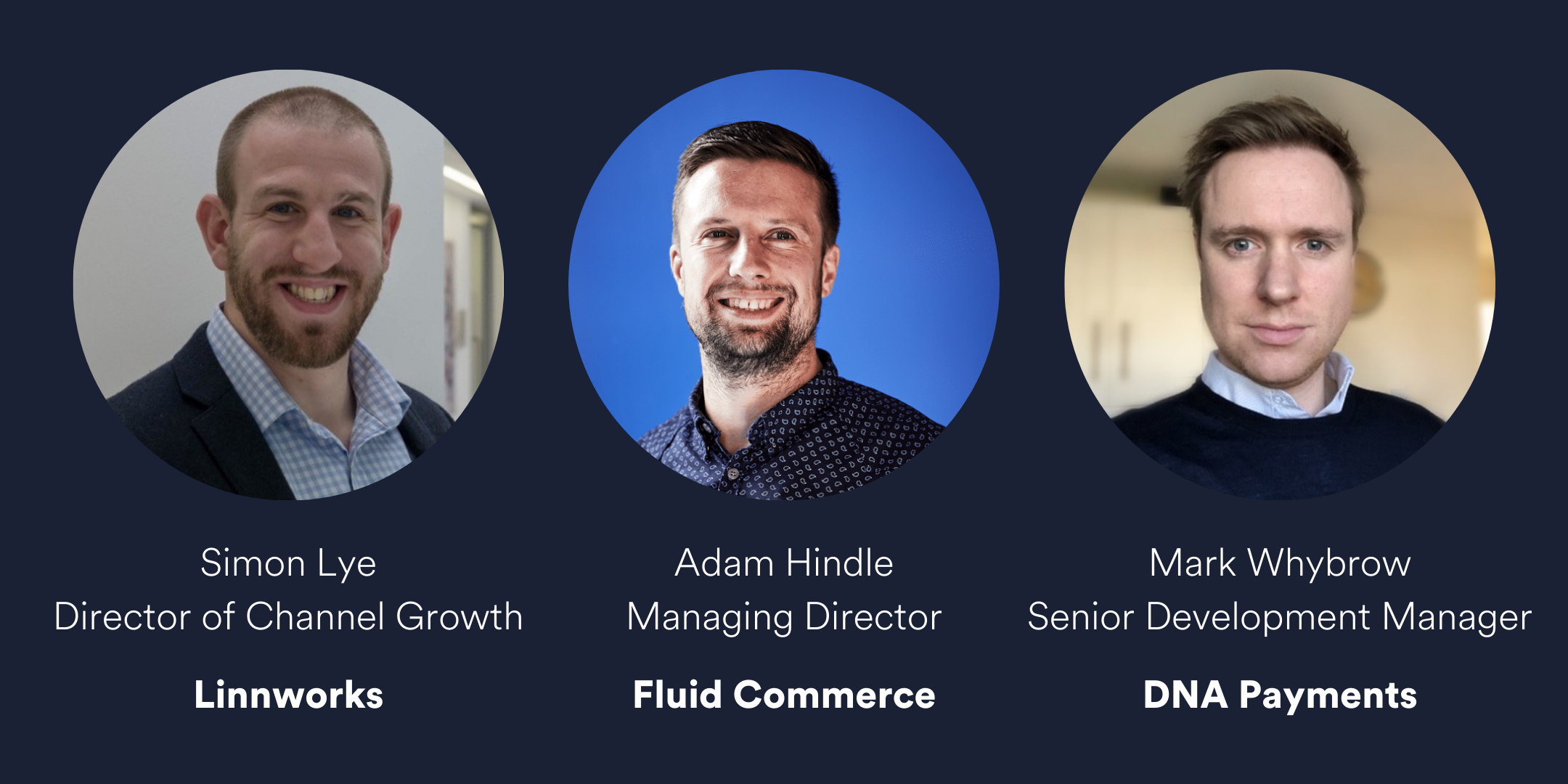 Fluid Commerce is one of Manchester's leading ecommerce agencies, transforming brands into market leaders. Our world-class developers build and support Adobe Commerce websites, while our performance marketing team delivers award-winning Paid Social, PPC and Amazon marketing strategies.
Linnworks is a software-as-a-service commerce platform that puts commerce control at the center of your business, ensuring your order, inventory and business systems are seamlessly connected. Linnworks empower brands to sell better and increase revenue by scaling and automating their business operations.
DNA Payments' mission is to help promising businesses thrive. That is why we have developed an intelligent payment ecosystem to support businesses when accepting payments. From card readers to integrated payment solutions, we can help you run your business more efficiently.
This event has been designed for Heads of Ecommerce, Ecommerce Managers, Head of Digital Marketing, Digital Marketing Managers, Marketing Managers, Head of Marketing, Head of Content, Content Managers, Managing Directors, PPC Manager
Free
28 April 2022
15:00 - 18:00
Huckletree Ancoats The Express Building, 9 Great Ancoats Street
Manchester
Manchester
M4 5AD