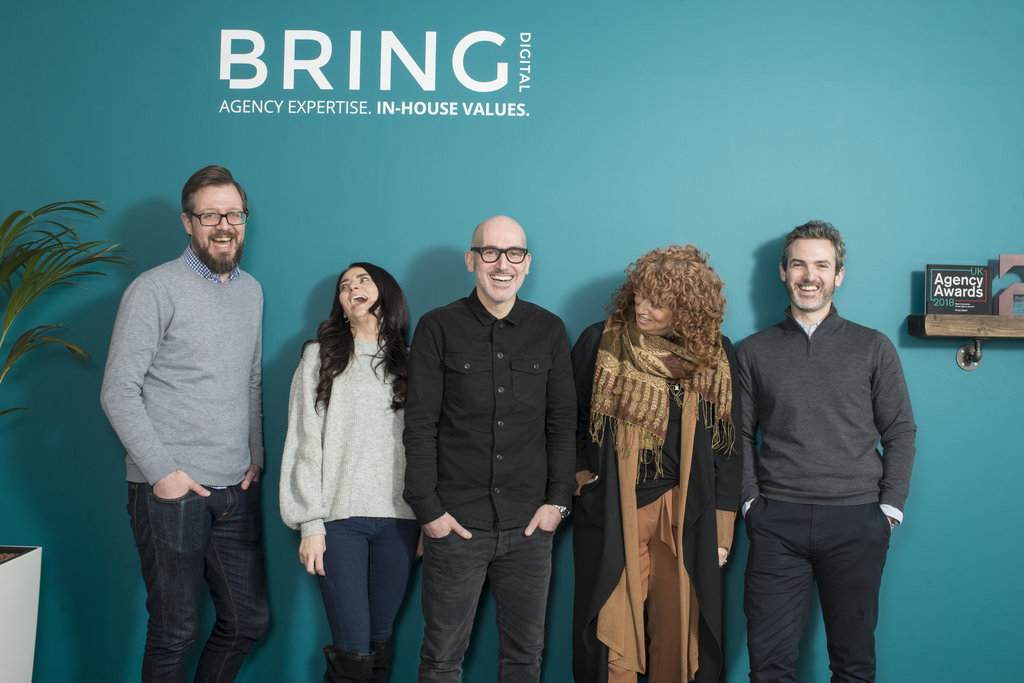 Multiple-award-winning eCommerce agency Bring Digital has announced 10 new vacancies to support the business's rapid growth in 2021.
The new roles span the Manchester-based agency's SEO, Affiliates, and Paid Media teams.
The announcement comes on the back of several major client wins in early 2021. Bring Digital signed up big names like Boohoo, Bionic (formerly Make It Cheaper) and Yours Clothing, which has recently announced a partnership with Tesco. Bring Digital also expanded agreements with household names like American Golf, Cotton Traders and Formula 1.
The news follows an incredible 12 months for the business, which saw revenues surpass £3 million and as well as the agency winning the title of UK eCommerce Agency of the Year.
These new positions leave Bring Digital primed to grow the team to over 40 before the end of 2021.
"The last 12 months have seen unprecedented digital demand for retailers," says Managing Director Justin Young. "Our position as a leading eCommerce performance agency has allowed us to partner as the retained support and strategy team for several exciting brands.
"We've always prided ourselves on attracting the very best eCom talent, and with this latest recruitment drive, we'll be looking to strengthen our team further and bring new ideas into the agency."