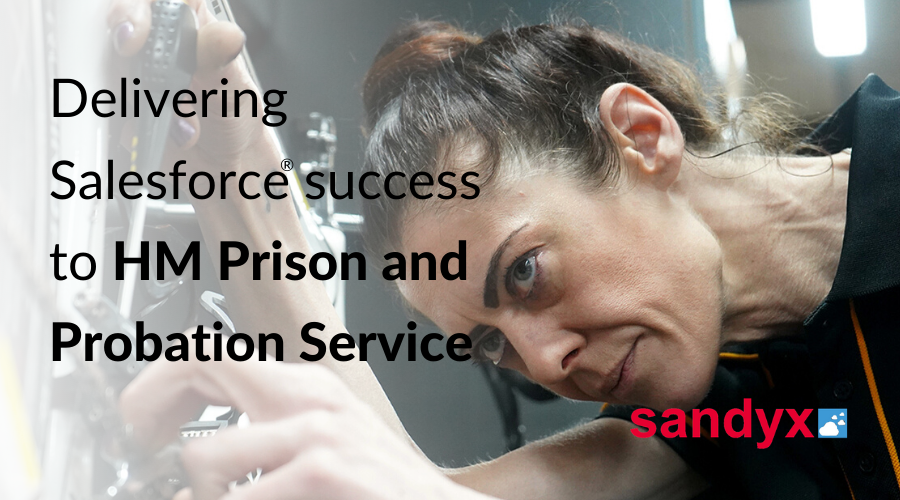 HM Prison and Probation Service is an executive agency under the Ministry of Justice, responsible for correctional services across England and Wales. They provide offender management services for all 104 of the UK's public sector prisons – which consequently means a lot of data to handle.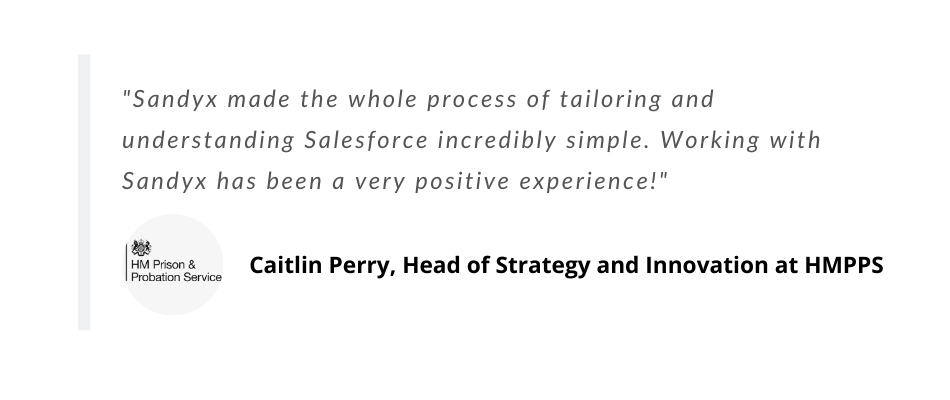 What challenge was Salesforce employed to address?
The most vexing issue facing HM Prison and Probation Service was a lack of data tracking. Given the number of organisations they work with, including local police, courts and councils, it's unsurprising that they were struggling to keep tabs on everyone.
It was swiftly decided that developing a central system to store this information was the most important outcome of this project.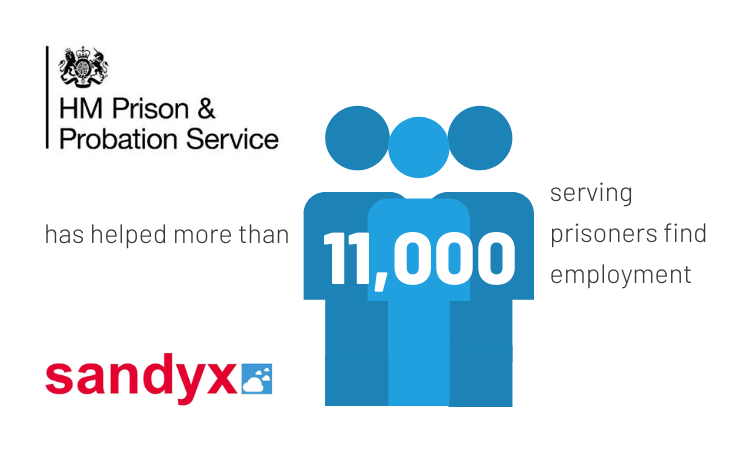 What benefits has HM Prison and Probation Service seen since deploying the solution?
Since deploying our solution, HMPPS has shown enthusiasm about being able to track employment opportunities with other organisations. This includes being able to identify how many individuals need employment and how many employers have opportunities available, alongside more detailed specifics like how long opportunities take to deliver an outcome.
The new process enables HMPPS to see a more detailed overview of how effective or ineffective their methods are as well an overall more unified vision for their regional teams.
Why did HM Prison and Probation Service choose Sandyx?
Sandyx was recommended to HM Prison and Probation Service by Salesforce.
This recommendation partially came from the AppExchange partner portal but also partially through Salesforce recognising our focus on nonprofits.
We are also featured on the Digital Marketplace, an online platform designed to showcase the best in digital services for the public sector. HMPPS expressed how confident they were in our capabilities from the get-go after we pitched our tutorial to them detailing the capabilities of our team. In fact, the HMPPS team were particularly complimentary of our quick response time and the ongoing support they received from Stuart, our principal consultant.
We pride ourselves on always accommodating any changes for our clients as we understand how confusing the implementation process can seem.
Interview with HM Prison and Probation Service
Our principal consultant, Stuart Greig, sat down with Caitlin Perry, the head of strategy and innovation, to discuss the service they received from Sandyx.
We have summarised the interview into a short Q&A below:
Q: How well did Sandyx communicate with you before, during and after the project?
A: Extremely well – Stuart has been incredibly responsive to all our queries and has always found time to talk through queries, even when they come in at the last minute.
Q: How well did Sandyx adhere to the project times?
A: Perfectly – we pushed back a little but Sandyx were accommodating of that.
Q: How would you summarise the experience of working with Sandyx?
A: I would say that working with Sandyx has been a very positive experience, and continues to be so. Sandyx have been understanding of the different levels of capability amongst the team and pitched their tutorial to match that. They have always been responsive to queries and accommodated the changes we have made to the system.
Q: If you could leave a message for future Sandyx customers, what would it be?
A: Sandyx have made the process of tailoring and understanding Salesforce incredibly simple. I would highly recommend using Sandyx, particularly if you get the benefit of being supported by Stuart!
Contact Sandyx today
Is your CRM software completely up to scratch? The chances are, we can make it better.
If you would like to discuss anything that was mentioned in this article, or understand how Salesforce can help your business, then please get in touch. You can also ring us on 0161 710 3250 directly.
You could be our next success story.