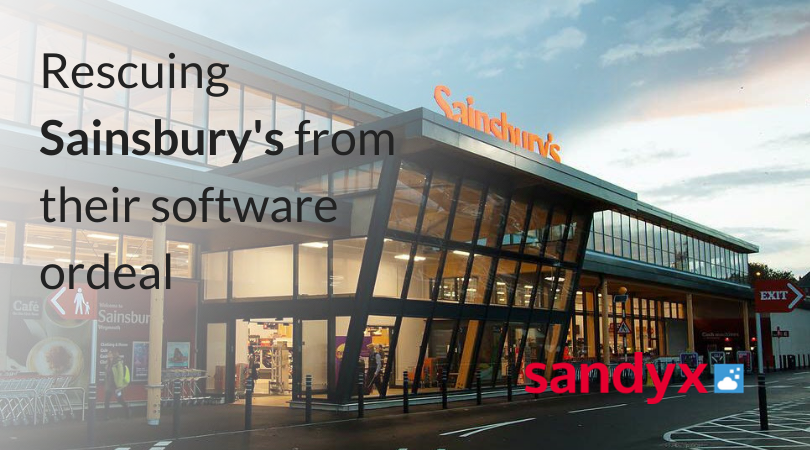 Sainsbury's have been avid users of Salesforce for many years, mainly to manage new sites and store implementations.
However, the Salesforce org that they used had been adapted by so many third-parties over time that it had become problematic for staff members to manage.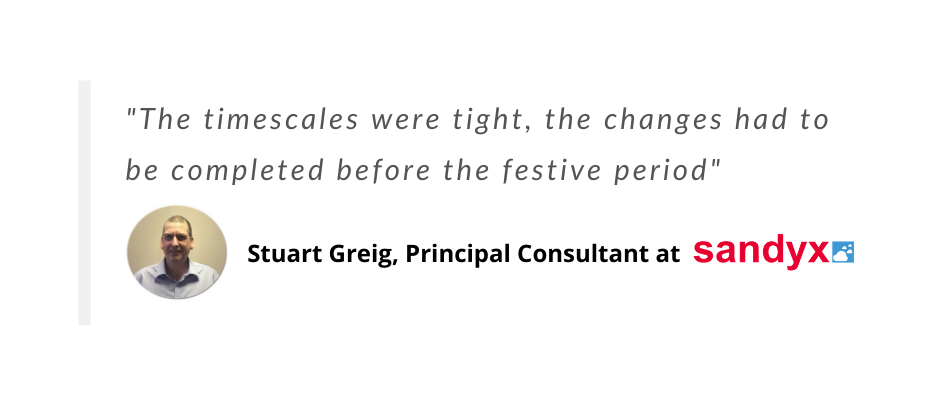 What was the challenge?
Sainsbury's required the help of Sandyx to streamline and declutter all aspects of their Salesforce org. Our first task was to remove several complicated pages and poorly-designed elements that were affecting the functionality of the system - all part of one project called "Back to Basics".
This system is a Salesforce app they had named 'OnePlace' and it manages a lot of crucial processes, so it urgently needed to be refined.
The second (and slightly more intricate) challenge
Part way through the "Back to Basics" project, Sainsbury's presented us with a new request involving the integration of a bespoke system with their existing Salesforce app.
This would typically be a demanding task, however due to our team having ample experience in complex Salesforce implementations, we confidently accepted the challenge.
What was the outcome?
We ensured that the new site design met all of Sainsbury's wishes in regards to design, functionality and maintenance, which also means that their reliance on third parties has radically decreased.
The skills of our development team, combined with close supervision by our senior consultants, means that we were able to complete both of these tasks in time for Christmas and remain in close contact with Sainsbury's.
Take a look at the infographic we made to celebrate Sainsbury's successes for their 150th anniversary or read about it on our blog.
Contact Sandyx today
Is your CRM software completely up to scratch? The chances are, we can make it better.
If you would like to discuss anything that was mentioned in this article, or understand how Salesforce can help your business, then please get in touch. You can also ring us on 0161 710 3250 directly.
You could be our next success story.