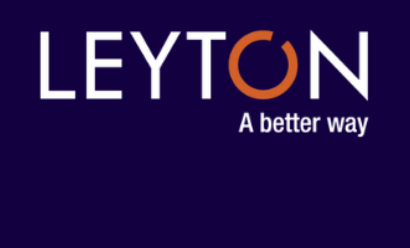 Manchester and the North West played a pivotal role in the first industrial revolution, supported by coal and cotton mills. As we wake to the dawn of the fourth industrial revolution, arguably Manchester is once again at the epicentre, with a shift to the knowledge economy that is underpinned by software, AI and digital technology.
The engine room of the 'Northern Powerhouse' is now a network of agile SMEs. In the fast growing Internet Of Things (IOT) sector Manchester is now considered number one in the country.
Tech Nation reported in 2019 that Manchester was one of six UK cities ranked among the top 26 in the world for raising venture capital. Additionally, recent research by Angel Investment Network found the North West closing fast on London and the South East as one of the UK's top entrepreneurial hotspots.
Collaboration key to sustaining startups
In this rapidly developing culture it is critical that digital and software businesses continue to innovate and look for the opportunities that exist. Collaboration is vital.
Practitioners in this area can look to supportive groups to build and sustain their network. Organisations such as Manchester Digital exist to support expanding entrepreneurial activity, providing forums for sharing ideas, best practice and securing investment.
For sustained growth within business and maintaining pace with competition from the software and digital sectors, it is important nurture professional networks while utilising the incentives and tools available.
Innovation is the watchword for many companies and this is something the Government has vowed to amplify on post-Brexit. In November 2019, Boris Johnson vowed to double spending on R&D. The main vehicle the Government currently uses to encourage innovation is its R&D Tax Relief and Patent Box schemes.
R&D tax credits boost innovation
R&D tax credits reward UK companies for investing in innovation, up to 33% relief on claimable activity. Claims can be made for a wide scope of work, including developing new products, processes or services. The Patent Box scheme works in a similar way, but for IP.
Overall these credits can be a valuable source of capital, vital for early stage businesses. They can be used to invest in accelerating innovation, hiring new staff and scaling a businesses.
Claims in the North West have gone up from 4,465 to 4,930 in the past year with revenue increasing from £220m to £275m.
But despite the increase there is a still long way to go with many firms failing to realise that what they do counts as R&D. R&D claims are still concentrated in companies with a registered office in London, the South East or the East of England (46% of all claims and 61% of the total amount claimed for 2017-18).
An unrealised dividend
As the digital expansion continues rapidly, more companies in the Manchester region are becoming open to using technology and processes they didn't know would qualify for the scheme.
50% of Leyton's clients are claiming for the first time, suggesting that many were unaware that their work fell within the scheme's parameters of R&D.
A thorough scoping exercise can help realise the value of these assets and ensure firms can benefit.
We are on the cusp of a really exciting time for digital businesses in the region. Now is the time to work together and realise the potential of favourable schemes that exist so that Manchester can lead the fourth industrial revolution.