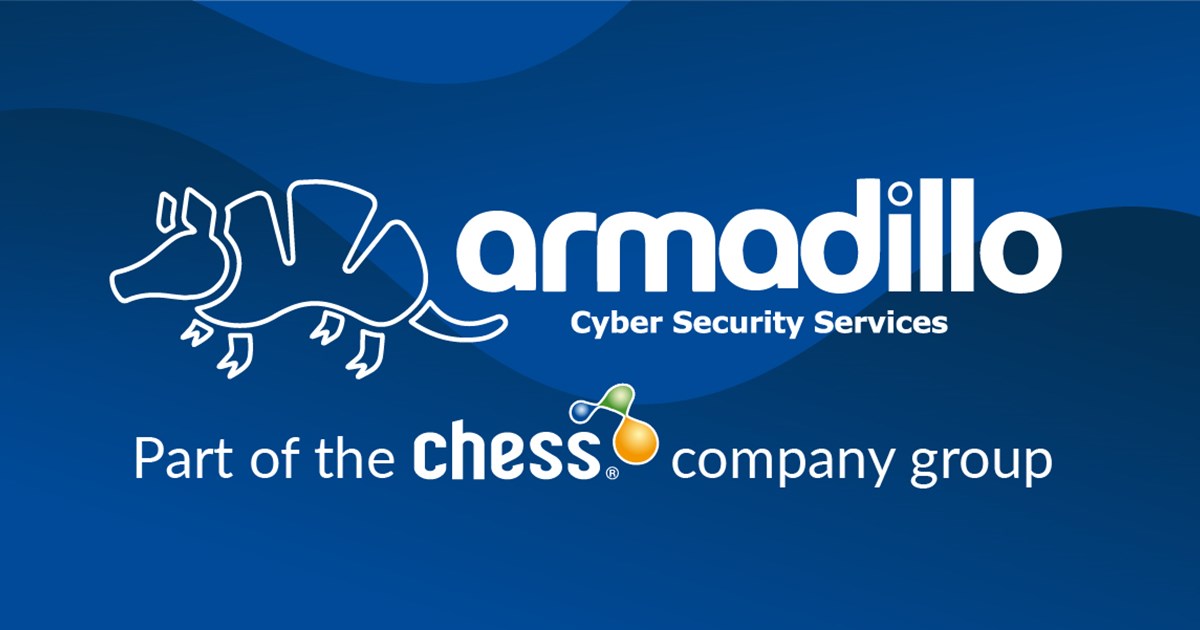 Leading technology provider Chess announce the acquisition of the highly accredited penetration test provider Armadillo.
Chess' cybersecurity team serves over 1000 of the UK blue-chip enterprise businesses, government, and household names.
Armadillo are a CREST approved Penetration Testing, Vulnerability Assessment and a STAR and GBEST Attack Simulation testing company, accredited by the NCSC as a green light company authorised to perform CHECK ITHC assessments for government departments.
Located in Stevenage, Hertfordshire, Armadillo's highly experienced team of consultants hold the highest CREST CCT level infrastructure or web application certifications and are also CHECK Team Leaders (CTLs) or CHECK Team Members (CTMs).
Chess' product portfolio includes security, managed and professional services. The Armadillo addition will enhance their pen testing capability, with security now representing over 20% of the group sales.
Chess have been awarded Sophos Public Sector Partner of the Year 2021 and 2020, Forescout Commercial Partner of the Year 2019 and, more importantly for the new Armadillo people, have over 12 consecutive years in Top 100 Companies to Work For.
David Pollock, Chess Founder and Executive Chairman, commented:
"Cybersecurity is critical for our customers and businesses around the world. Cyber threats, hackers and ransomware attacks are more proficient and prolific every day. Business leaders need to make informed decisions about securing their data, and penetration testing is the first step to establishing what needs to be done. Armadillo's expertise further strengthen our capability to deliver end to end services to our enterprise customers."
Daniel Compton, Director and founder of Armadillo, said about the acquisition:
"We are delighted to be joining Chess and helping their wide selection of customers secure their organisations. Being part of a bigger business has many benefits and opens new growth opportunities to our security consultants' team."