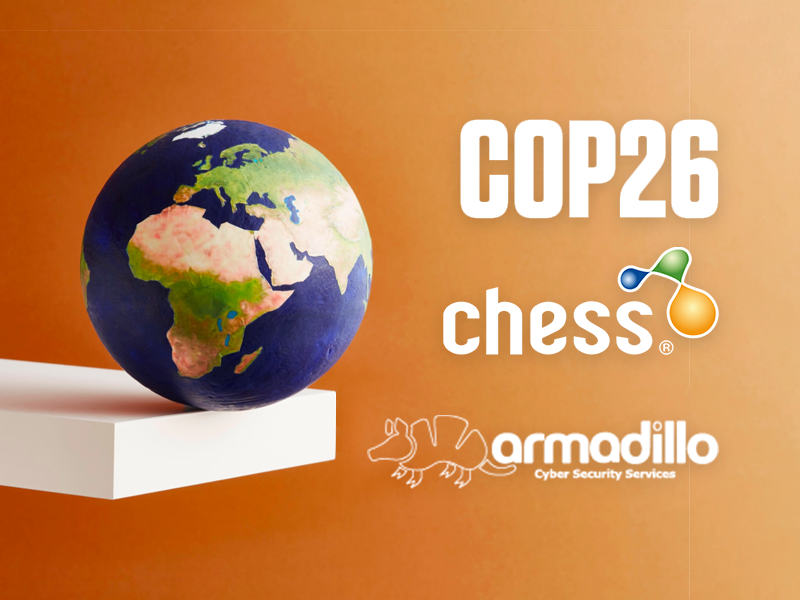 Leading technology provider Chess with the recent acquisition of the highly accredited penetration test provider Armadillo, win contract with Identity, appointed to deliver COP26 in Glasgow on the 31 October to 13 November 2021.
'COP26 brought together delegates from across the globe for one shared goal: to tackle climate change.
Over 40,000 attendees on-site spanned world leaders, negotiators, government representatives, businesses, organisations, citizens and the media. As the largest event ever staged by the UK Government, COP26 extended beyond governmental meetings and negotiations to include press conferences, working spaces, a full media centre, bilateral rooms, a film screening amphitheatre, expo-style areas and exhibitor zones.
Identity developed and delivered the largest and most complex hybrid event solution the world has seen, as well as providing a dedicated team to deliver exhibition organisation and build services to over 180 countries.'
- Identity
Our Approach
To provide assurance to internal stakeholders and to the Cabinet Office security team, a 2-pronged approach was chosen to include a Phishing Simulation, as well as testing of the event platform.
Armadillo, a Chess Group company, first carried out a bespoke Phishing Simulation to target colleagues and assess the level of security awareness among Identity users. Followed by an external unauthenticated and authenticated penetration test of the COP26 digital platforms.
Gavin Wood, CTO at Chess, said about the project:
'We were delighted to be involved in the security testing surrounding the United Nations Climate Change Conference, and to work alongside Identity as they delivered a highly complex hybrid event solution. At Chess working securely from anywhere is ingrained in our company, and this event really encapsulated this new way of working and accessing events.'