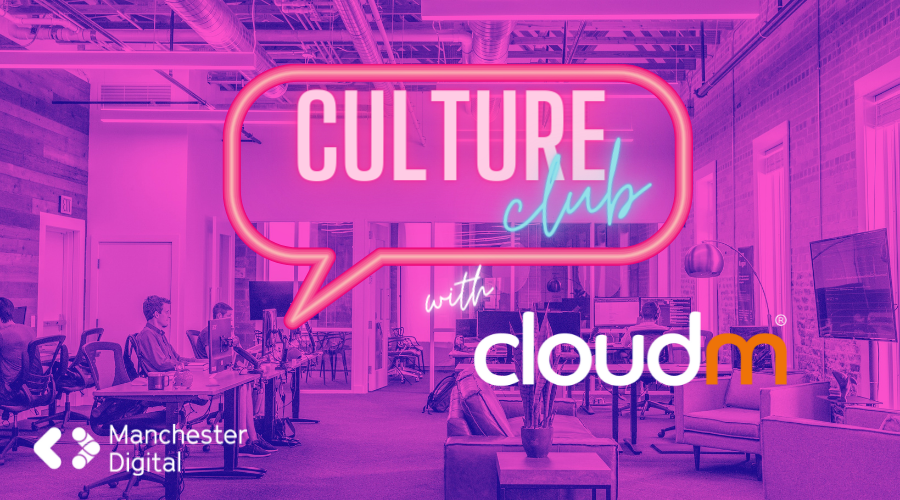 Joining us for the latest edition of MD Culture Club is CloudM, Cloud Migration & Management Solutions provider and part of CTS.
We spoke to three members of their team to find out exactly what it's like to work there.
The talent lead...
Callum Dembowski, Talent Acquisition Specialist

Can you tell us a little bit about the company, before describing the culture at the organisation?
CloudM is an award-winning SaaS company whose humble beginnings in Manchester have grown into a global business in just a few short years. We have over 85 members of staff so far who are based throughout the UK, Europe, USA and soon to be other fascinating locations...
Our team of tech-driven innovators have designed a SaaS data management platform that helps automate and remotely manage time-consuming tasks like IT admin, onboarding & offboarding, archiving and migrations, allowing businesses to get the most out of their SaaS applications such as Microsoft 365 and Google Workspace, Our platform has been used by over 35,000 customers including the likes of Spotify, Netflix, and Uber.
"Appreciate Others" -Over the last 10+ years, our open culture has been the backbone of our growth. We've nurtured an environment that enables our people to get the job done. We offer a number of incentives and policies to empower our employees, including but not limited to; 100% Full remote working, Unlimited Holidays, Learning Days and we've recently launched a Work From Anywhere policy. 3 months from Bali, don't mind if I do ;)
"Get Involved" -We partner with a number of organisations such as myGwork and Flexa to help provide more opportunities for under-represented groups and promote an open and inclusive culture. Looking for support, to drive change or a group of like-minded individuals? DE&I, Environmental, Culture ... Then look no further than CloudM!
How does the company go above and beyond to attract and retain tech talent?
"Crack On" -With "the great resignation" in full swing, attracting and retaining tech talent has never been tougher! At CloudM we respect that all of our employees are different and we provide a diverse environment where people can thrive as individuals. Some people work better from home, whilst others prefer an office culture. Want to avoid the rush hour? Got to walk the dog? Need to pick the kids up? You're given the freedom at CloudM to get the job done and have a life!
The success we've had at CloudM is down to the people we hire. We don't just provide growth opportunities to new starters, but actively encourage all of our employees to upskill and develop - 65% of our managers here come from internal promotions.
"Try New Things" -We're a Microsoft Gold Partner and Google Premier Partner which are both channels employees can gain industry-approved certifications through. On top of this, we've developed our own recognised CloudM training programme specific to the platform. Every team here also has individual budgets for specialised training, which when combined with the Learning Days we provide makes for an empowering outcome. If there's something you want to learn or a particular path you're aiming for, chances are CloudM can help you carve it out!
Although a lot of us are working remotely, we maintain an amazing working culture and there's ample opportunity to meet your colleagues at a whole host of virtual and in-person get-togethers. From tech-meetups to yoga sessions, international Microsoft and Google events, socials, football, the list goes on.... and not forgetting our annual company conference where EVERYONE gets an invite and is flown out to a sunny spot in Europe.
What does the future look like for the company and its employees?
Exciting times are on the horizon at CloudM. We're already the leading software in the market for migrations and management for Google Workspace, however, we're looking to replicate this success in the years to come with our Microsoft offering. This success will be made possible by the people we hire; we've already made 33 hires in the last 12 months and we plan to continue this growth with experienced hands as well as fresh ones looking for their first role in the industry.
We've got people in the UK, Europe, USA and have just made our first hire in Singapore. As we expand our reach, we'll look to grow these teams further in a scalable and predictable way. Leading bodies such as Gartner anticipate global spending on cloud services in excess of $482 billion in 2022, so there's never been a better time to join CloudM!
Here at CloudM we don't settle for just maintaining the status quo, so there's still a lot of work to do. We're making continuous improvements to the business, whether that's Socially (adopting the B Corporation framework), Environmentally (taking a more sustainable approach to everything we do), Economically, (transforming the modern workplace) or Technologically (by ensuring responsible security and data protection practices).
At CloudM we're always trying to do our bit to have a positive impact on society.
In today's post-pandemic world, businesses are forced to adapt to an increased demand for technology and are working tirelessly to shift their systems to the cloud. In these times, I can't think of a more relevant and interesting company to work for than CloudM. We've been doing this since '08, and are still a strong presence in Manchester where it all began, so what are you waiting for? Come and join the team!
The new starter...
Emma Webster, Customer Success Manager

Can you describe your role at the company?
My role at CloudM is as a Customer Success Manager. In a nutshell, my role is to act as a trusted advisor for customers who have purchased the CloudM Manage Platform. I work with customers to help them to adopt Manage into their businesses following best practices. I work with all our teams across CloudM to ensure our customers are having the best possible experience. It's a fantastic role, as I see first-hand the positive impact Manage has on businesses. It's very rewarding.
What was it about the organisation that attracted you to the role?
I previously worked at Softcat as a Microsoft Customer Success Manager. In my interview I was told about the exciting Microsoft journey that CloudM was embarking on and I wanted to be a part of it. That, and the culture!
Can you describe the onboarding process you've experienced?
One of CloudM's values is 'Crack On' and that's exactly what my onboarding process was like. I got stuck in from Day 1, immediately working on our new Customer Success platform Planhat. I shadowed calls, had training from the wider team and met lots of people across the business. I am now looking after 26 enterprise customers, so I think it paid off.
The long term employee...
Pat Pattison, Lead Web Developer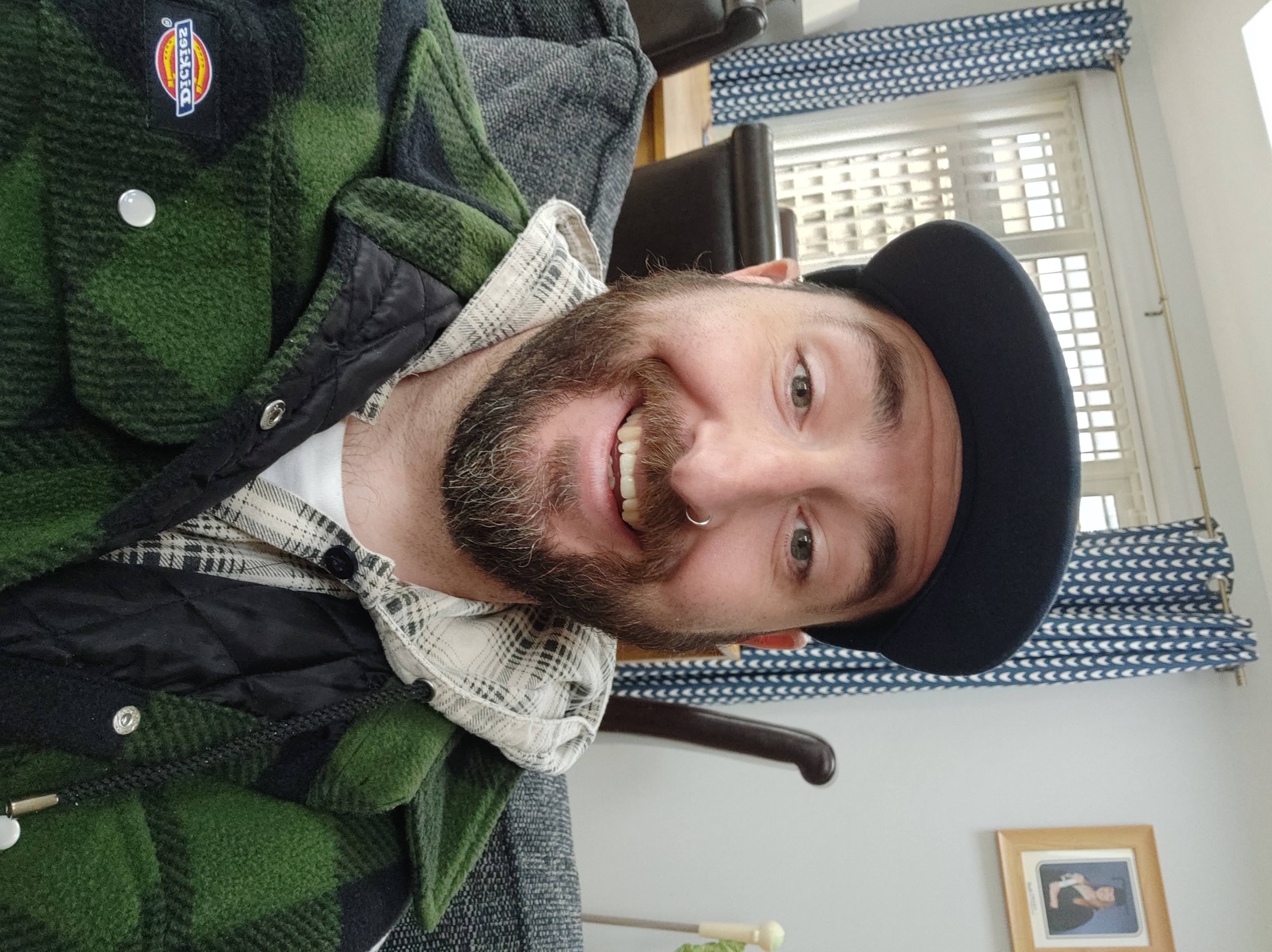 Can you describe your role at the company?
My job title is "Lead Web Developer" but I'm not sure that is a good description of what I do. I manage a team which built and maintains the www.cloudm.io website. We also built our software licensing portal and have worked on UI elements of the actual CloudM platform software with the rest of the product development team. I have managed other projects along the way and get stuck in where and assist where I can, e.g. Reporting for Sales and Marketing or advising on product UI and UX.
You've been at the company for a number of years, can you tell me what has kept you at the company for so long?
Numerous factors keep me here.
The culture is a huge one, I have been given a lot of autonomy and feel like my opinion is heard. I value high quality work and I am given the space and freedom to voice and then usually implement any ideas to make the best possible products.
I value having a great team around me and I've been lucky enough to not only build my team but work alongside a wealth of experience and knowledge in the wider team.
I've also learnt so much since joining and continue to learn every day which keeps me hooked and interested.
What would you say to a person considering joining the company?
If you want to actually feel like you matter in a company and believe you can (and want) to add value then this is a great place to be! You get back what you put in and hard work doesn't go unnoticed. CloudM adapts quickly and is moving at such a rate that you can really affect things while learning along the way.
To find out more about CloudM, click here.
If you're a member and would like to take part in a future edition of our Culture Club series, please contact thom@manchesterdigital.com.