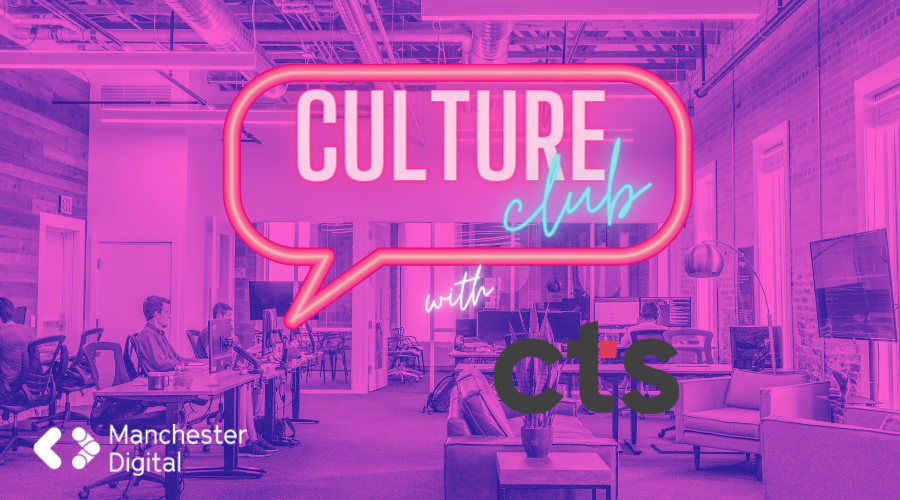 Joining us for the latest edition of MD Culture Club is CTS, the largest dedicated Google Cloud practice in Europe.
We spoke to three members of their team to find out exactly what it's like to work there.
The talent lead...
Nick Bain, Talent Acquisition Lead

Can you tell us a little bit about the company, before describing the culture at the organisation?
CTS is the largest dedicated Google Cloud practice in Europe. We work with a wide array of businesses to enable them to embrace Google Cloud products and services. We have offices in the UK and the Netherlands, and have around 250 employees in total.
I'd describe our company culture as collaborative, flexible and forward-thinking. We trust our employees to deliver their work, and in return we offer truly flexible working policies such as unlimited holiday, 100% remote working and a 'Work from Anywhere' policy.
The cloud industry is constantly evolving, with new products, services and tooling being released all the time. We place a lot of emphasis on learning and development to allow our technical teams to stay at the forefront of their field. We offer 10 days per year as paid 'Learning Days', during which employees can complete courses, sit exams or simply explore a new technology.
We actively promote diversity, equity and inclusion within our workforce, and we have a community of people from new starters to board members who play an active role in creating initiatives to make our industry more inclusive.
How does the company go above and beyond to attract and retain tech talent?
This is a real challenge because we're a company that works within a very specific space.
This means that we're not a brand that many people will instantly recognise! We shout about our flexible working policies and our inclusive culture as much as possible, as this sets us apart from many businesses.
Our people take pride in being the best at what they do, and CTS provides a platform from which they can truly challenge themselves. In addition to working with cutting edge technologies and partnering with forward thinking customers, we offer financial incentives for completing technical certifications.
We put a lot of effort into maintaining a collaborative, friendly and positive work environment.
Even though many of our employees are partially or completely based from home these days, we try to bring people together and create a space where people are comfortable to be themselves and show their unique personalities.
We're all really excited to be able to reboot our annual 'Kickoff' event now the Covid restrictions are easing. This annual whole-company overseas trip is a great opportunity for colleagues to meet in person and get to know each other.
What does the future look like for the company and its employees?
CTS celebrated a record year of sales in 2021, with our Google Cloud revenue growth up over 200%. Google Cloud's revenue jumped 45% from the previous year, so as their market share continues to grow there's no doubt that we'll continue to share in Google's success in the coming years!
Our aim is to grow responsibly and remain profitable. We invest a lot of our profit into growth; we've gone from 151 employees in 2018 to over 240 at the current count, and we're still going!
Our growth has given our people the opportunity to progress their career with 61% of leaders from promotions and plenty of opportunities to develop into highly technical, non-leader roles for those who prefer.
We aim to be a truly inclusive and socially responsible company. We use the B Corporation framework to build on how we can treat our employees, community and environment with respect.
The new starter...
Anne Lemince, PMO Analyst

Can you describe your role at the company?
PMO Analyst - my main role is to maintain resource allocation information, manage the business pipeline, create decks to disseminate information about projects as well as optimise departmental performance through efficiencies; updating and reviewing business processes, standardising working practices.
What was it about the organisation that attracted you to the role?
I used to work for a professional services tech company before and after leaving to go to management consulting and risk management I realised I wanted to go back. Google is great tech to be part of and so much growth and potential is HERE ... who wouldn't want to be a part of that?
Can you describe the onboarding process you've experienced?
Roll up your sleeves, and get stuck in ... And personally I like it. I had a lot of support from my line manager and peers to get through any areas of uncertainty, but I knew the basics of what I needed to do in my day to day role, it was just adjusting it to work in the current environment.
Everyone in the company is EXCEPTIONALLY helpful and supportive, and that is probably what made my experience a reasonably happy one. It's one thing to come into a new company and learn their ways of working, it's totally another thing to get involved in the culture, but you are wholly welcomed from day 1.
The long term employee...
Charlie Rozentals, Head of Workspace Delivery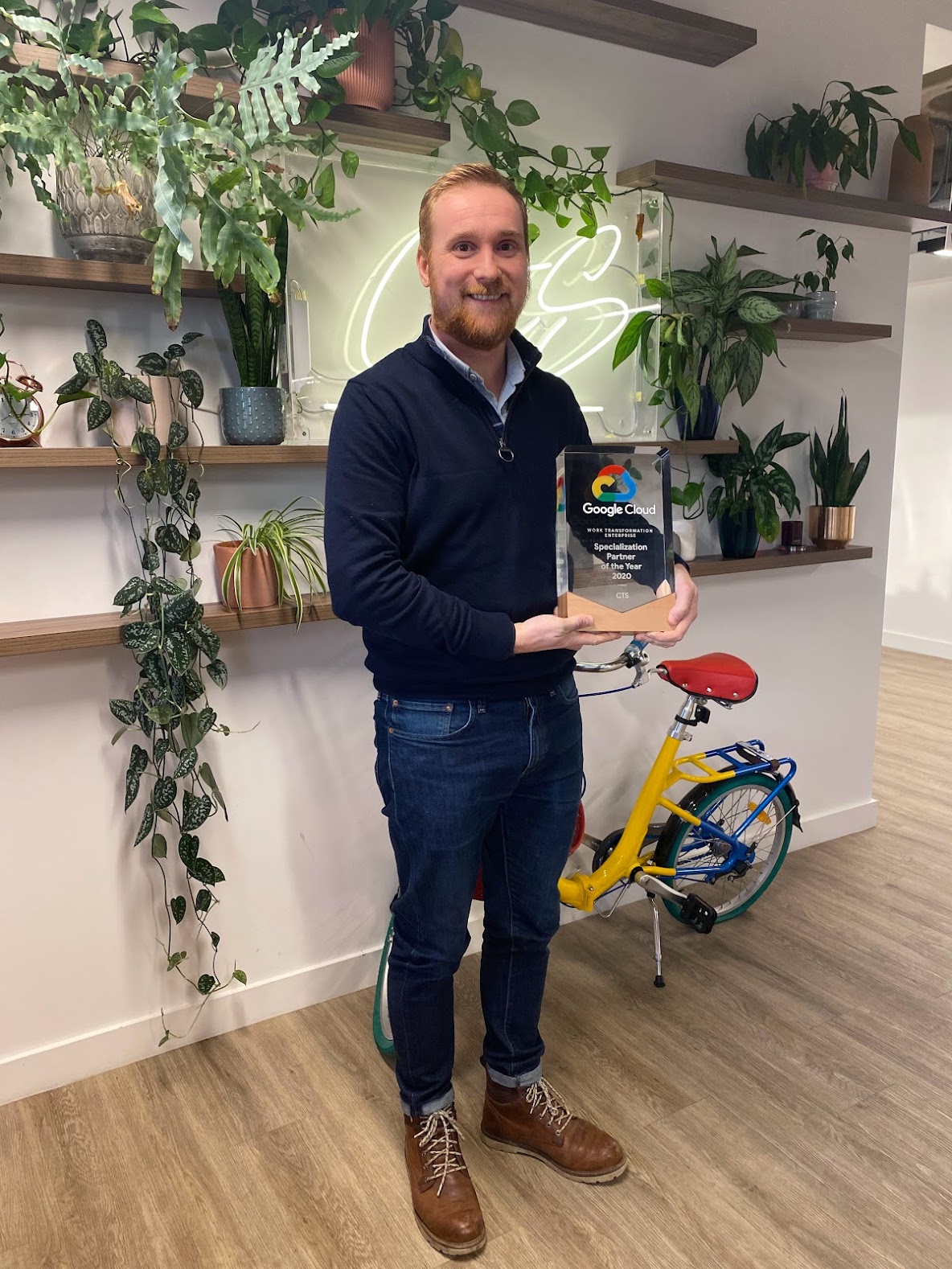 Can you describe your role at the company?
I focus exclusively on Google Workspace and the many many services that wrap around it.
For example, implementation/deployment, adoption support and technical support to name a few. My role is to ensure that the teams delivering those services have everything they need to do a great job today and also in the future. Whether that be the evolution of the services, personal development and generally keeping people happy!
You've been at the company for a number of years, can you tell me what has kept you at the company for so long?
It's been almost 3 years, and having worked for 2 other Google partners prior to joining CTS, what I particularly love is that everyday feels like I'm working with my mates. Everyone is really good at what they do which makes life a little easier!
CTS has allowed me to be entrepreneurial and it's such a great place to turn ideas into reality. Having done a brief stint at a large consulting firm where it was impossible to make changes and it felt like your impact was minimal, it's the opposite here.
What would you say to a person considering joining the company?
We really do live by our values and they're something is in you, or they're not. So choosing to join the company because your own values align with ours is a smart move. We're a fast moving business where things change quickly (almost always for the better!) and it's a place where you can truly make a difference.
To find out more about CTS, click here.
If you're a member and would like to take part in a future edition of our Culture Club series, please contact thom@manchesterdigital.com.