By The North West Cyber Resilience Centre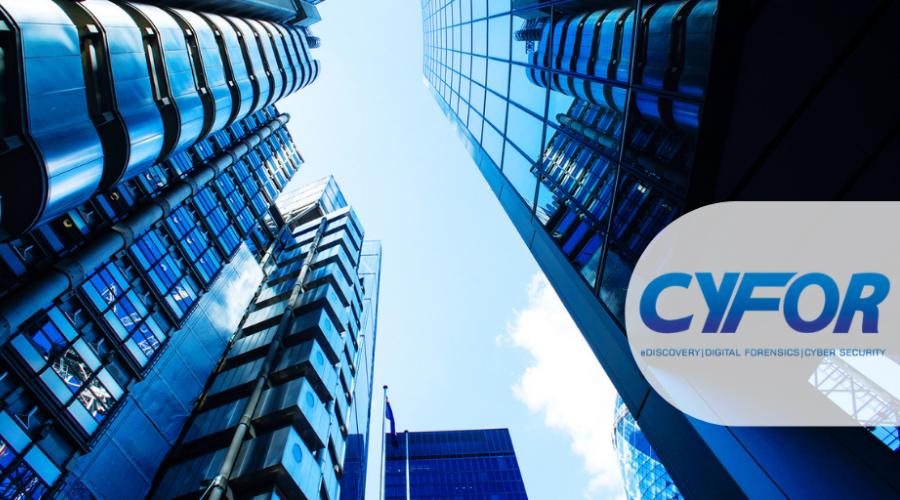 CYFOR is a leading provider of eDiscovery, Digital Forensics, Corporate Forensic Investigations and Cyber Security services. These specialisms extensively cover commercial, criminal, and corporate investigations, as well as litigation and dispute resolution matters. The Cyber Resilience Centre is incredibly proud to work with CYFOR through our Trusted Partners group.
CYFOR offers its services to the legal, law enforcement, private and public sector. Whilst also working with SMEs.
CYFOR works to provide bespoke digital forensic, eDiscovery and cybersecurity services and has successfully dealt with cases alongside law firms and law enforcement agencies.
CYFOR collaborates with businesses of all sizes and from all sectors. On behalf of the organisation through a solicitor or approached directly, they have considerable experience in applying their expertise to a range of circumstances. From internal employee investigations, breach of restrictive covenants, fraudulent activity to cybersecurity-related issues, our multi-disciplinary specialists have the expertise to address a multitude of challenges.
Like many businesses CYFOR have adapted to the last 12 months by having most of their staff working from home, The biggest challenge they've found has been to ensure they were still able to deliver the same level of service pre-COVID, which they have not only been able to improve but have also won more clients.
CYFOR were motivated to join the Cyber Resilience Centres Trusted Partners group to help increase the awareness of Cyber Security Threats to not only Greater Manchester, but also across the UK. By working together collaboratively is the only way they feel we will be able to further prevent cyber threats.
Cyber Security Consultant Raj says 'What disturbed me last year was when I heard about a German hospital patient who died in September while ransomware disrupted emergency care at the facility. By preventing and remediating these attacks promptly we don't only protect businesses we can save lives. This can only be achievable if we all start working collaboratively and with trusted partners like CRCGM.'
What would you say a small business should prioritise when it comes to thinking about Cyber Security?
Small businesses need to understand the data they hold and the threats to their business out there. The first step is education this is where the guidelines set by the NCSC the 10 steps to Cyber Security and CRCGM can help. small businesses also need to see cyber as not a cost, but as a business enabler. Large organisations want to make sure you have the right cybersecurity processes in place before they would even consider working with you. If a small business wants to start their cyber assurance journey the Cyber Essentials Accreditation, getting in touch with CRCGM and the NCSC 10 steps to cyber is a great place to start.