By The North West Cyber Resilience Centre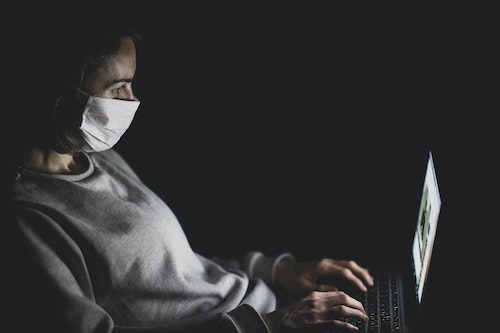 Responding to the Coronavirus Pandemic
2020 has been a year of adapting to change and the unprecedented challenge of the coronavirus pandemic. The NCSC has spent a large amount of time dedicated to responding to the pandemic, they have a multi-faceted role in giving advice to an increasingly digitally active and dependent public, fixing vulnerabilities and responding to threats emanating from the pandemic.
In total, the NCSC responded to 723 incidents of all kinds, (a 10% rise on the previous period) with 194 of these being Covid-related. The NCSC has thwarted 15,354 campaigns that used coronavirus themes as a "lure" to fool people into clicking on links or opening attachments which would contain malicious software.
The NCSC's work didn't stop there, they also supported the NHS Test and Trace programme, the work of the Joint Biosecurity Centre (JBC) and the development of the NHS COVID-19 app.
The NCSC's role included;
Supporting decisions around users' privacy.
Advising on cybersecurity best practice.
Maintaining transparency and openness with the public.
Soliciting feedback from the cybersecurity community.
Leaving the European Union
The NCSC's Digital Government team provided a wide range of information assurance services in support of the Government's European Union (EU) Exit plans.
The NCSC's role included;
Providing advice on and reviewing multiple departmental cybersecurity health checks and penetration testing reports.
Briefing government trade negotiation teams on the security of their communications.
Supporting the Cabinet Office and HMRC in building security into new systems
Read the full review on the CRCGM website.