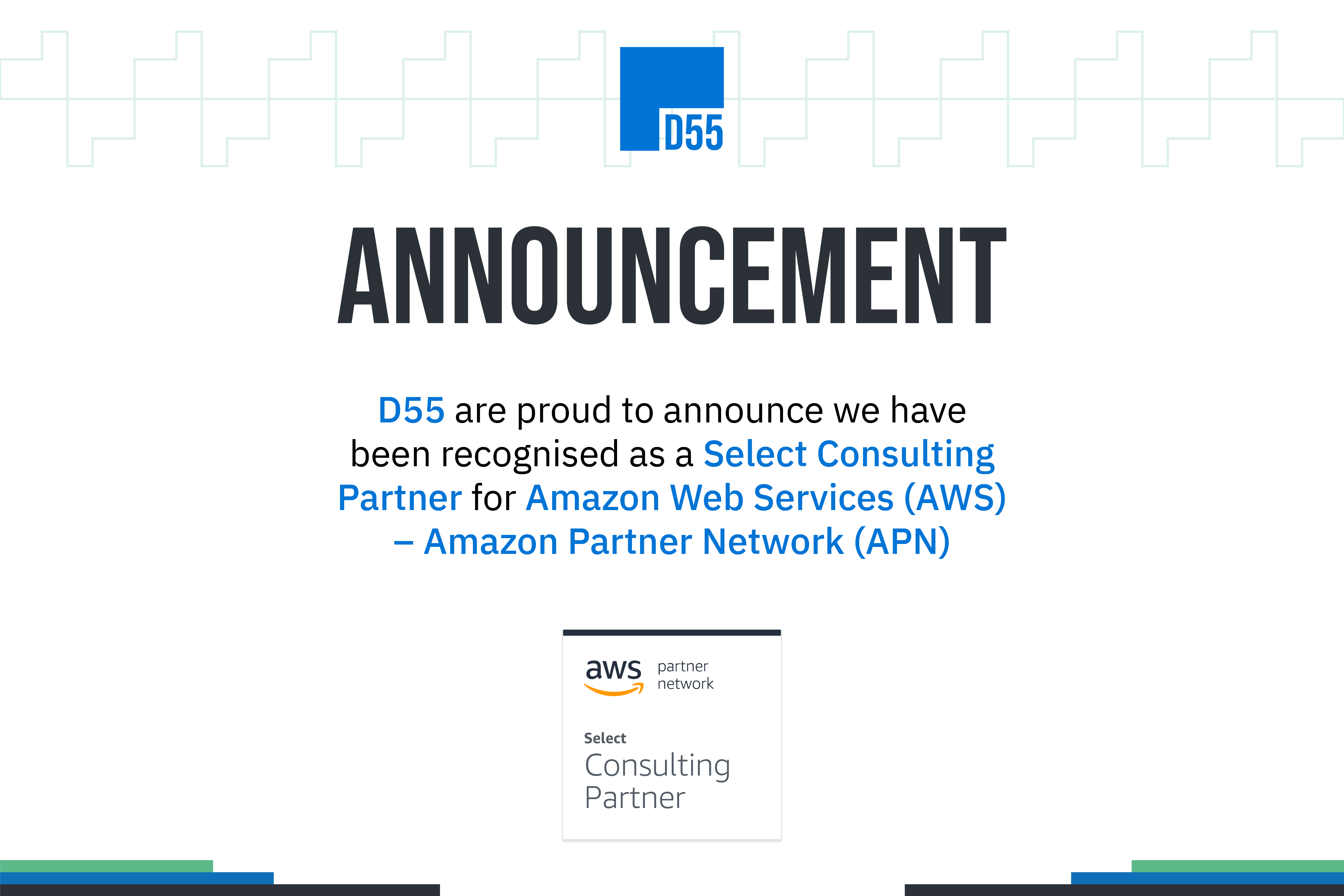 Jonathan Rothwell, D55 Co-founder, said: "As a software development company specialising in the energy sector, most companies our size are not focused on investing in the criteria and expectations required of the AWS Partner Network. Achieving the high standards required recognises the amazing technical skills of the team.
Continuous training and development of our people in the AWS technologies is a big part of our culture and allows us to deliver innovative solutions for our clients, founded on well architected and scalable technologies. Enabling our clients to be more agile, scalable, efficient, and cost-effective at innovating faster to meet their business needs."
Rhys Jacob, D55 Co-founder, said: "Being an AWS Select Partner really differentiates us from our competitors. We can now take advantage of new and updated APN programs, allowing us to deliver even better solutions for our clients."
D55 can be your partner for Cloud transformation. Let us help you solve your existing technology issues, modernize legacy apps, or plan your next-generation project with our experts at your side. For more information get in touch at 0161 399 0257 or solutions@d55.co.uk
About D55
At D55 we collaborate with corporate innovators and entrepreneurs in the Energy, Renewable and Low Carbon sectors to develop innovative new software products and get them to market quickly.