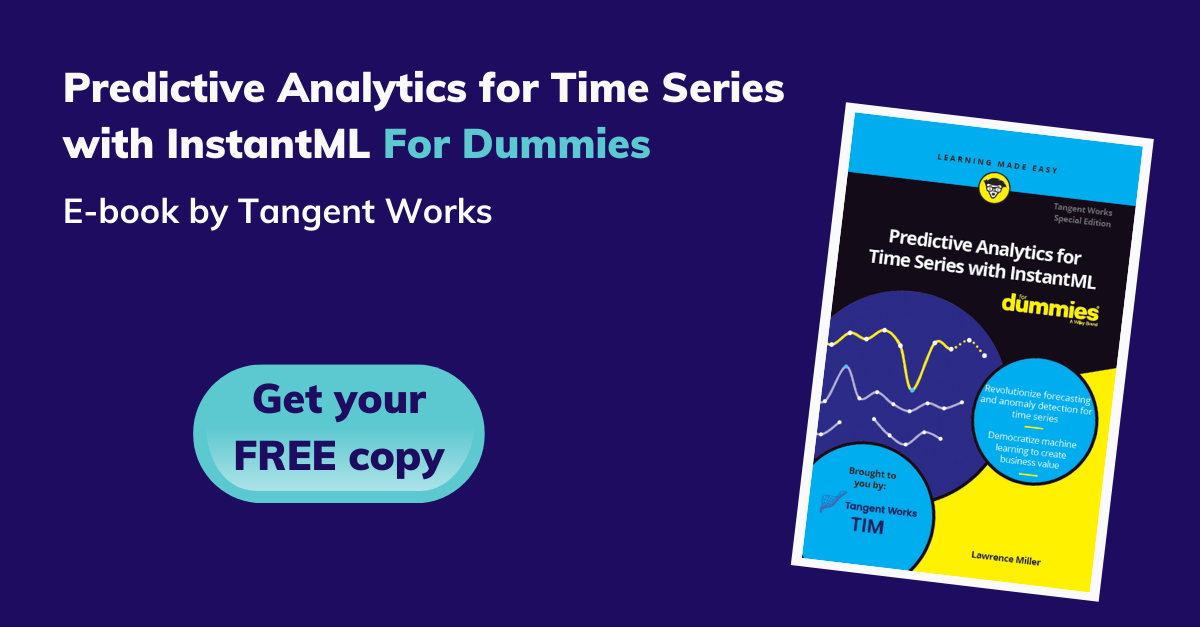 In this book, you will learn about the opportunities and challenges of predictive analytics in time-series data and how these can be exploited and overcome to minimise project risk and reduce the time taken to get projects into production.
Topics covered in the e-book
Learn the key principles of predictive analytics on time-series data from the business perspective,
Get a good understanding of predictive analytics on time-series data from the data science perspective,
Learn how to automate forecasting and anomaly detection,
Discover how the InstantML technology behind TIM democratises machine learning,
Get to know the revolutionary Tangent Information Modeler, or TIM. TIM enables you to build predictive models… in seconds!
Who should read this book?
This book is written primarily for nontechnical readers who don't necessarily know a lot about the underlying technologies such as ML and artificial intelligence (AI).
You work with lots of data and need to derive business value from that data.
You're a business user who wants to learn how to implement predictive analytics, or you're a data scientist (or citizen data scientist) who wants to understand the value of augmented predictive analytics.
You work in an IT department and need to learn more about how to extend your existing solutions with predictive analytics.
Visit:https://www.tangent.works/predictive-analytics-for-time-series-data-with-instantml-for-dummies/?utm_source=manchester