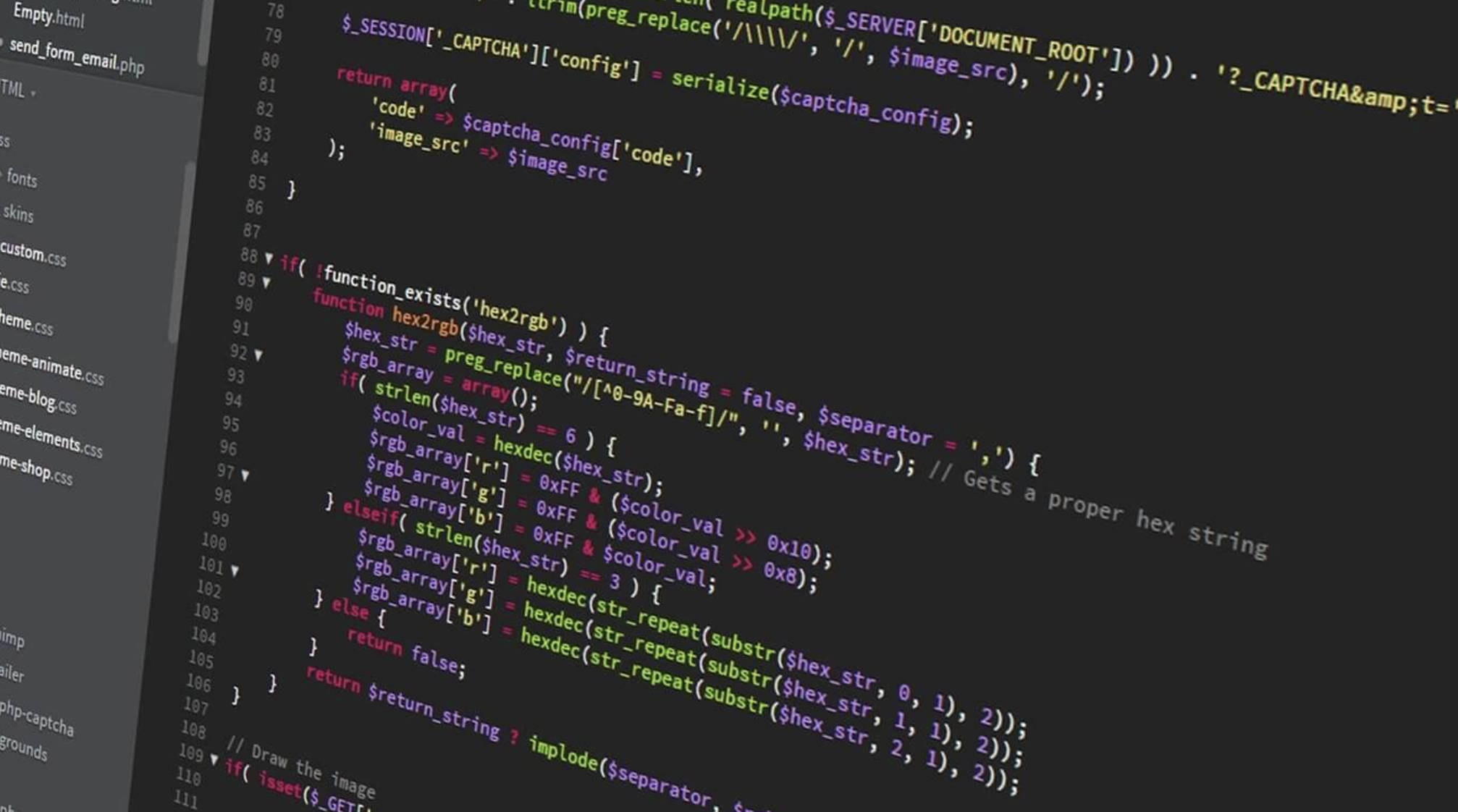 Your business website has to do a lot of legwork. Depending on the type of business you're involved in, it will be a shop window for your products and services and will likely be the first impression people will have of your brand.
It therefore needs to combine high levels of functionality with real impact in terms of design. How do you make sure that your website does the job you need it to do?
While template, or 'off-the-shelf' websites can offer a quick and affordable way to get your business website live they are by their nature limited and are often generic.
While a template style website might allow you to tick the box marked 'create website', it's unlikely to add much in the way of value to your brand and it won't make you stand out in a crowded marketplace.
Bespoke websites are an alternative and in the long-term it can be more cost-effective.
What is a bespoke website?
A truly bespoke website is one that is designed and created with a specific client and an intended purpose in mind. If, for instance, you were running a music venue, bespoke website design would create a website that reflected the branding of your venue. It would also fulfil a purpose of informing people about your venue, what was coming up and offer a facility to purchase tickets. This would be tailored with the specific needs of this venue in mind.
Alternatively, the venue owners might opt for a template website that's more generic. While this may initially be cheaper it won't reflect the venue's brand identity to the same degree and may not offer the same level of required functionality as a bespoke option.
What are the benefits of bespoke website design?
There are a number of benefits to opting for a bespoke website for your business but you have to be clear what it is you're purchasing. Often some website design companies will have developed a set of generic templates which are then modified to include information, logos and other components that are specific to the company that commissioned the website. These are then sold as bespoke, when in fact they're nothing of the sort.
A genuine bespoke website design creates a website from scratch specifically for a business. It will be created with the specific needs of your business in mind and will incorporate aspects that you require to operate your business whether that be contact forms or an online shop.
A bespoke website will be unique, and won't look generic. Ultimately, you will retain 100% control as to how the website looks and feels. It gives you the maximum freedom to create and develop an online presence without limitations.
As well as how your site looks, it also allows you to control how your site performs on other devices such as mobiles. With web browsing increasingly taking place on handheld devices rather than desktops this is key. Search engine algorithms take account of how a site performs on different devices before including it prominently in search results, so responsiveness and speed are essential.
A bespoke site can also grow and adapt with your business so you're not limited by standardised templates. A more generic website might need replacing completely at key points in your business development. Over time this can become costly. So even if the initial costs of bespoke website design are greater than you might pay for a template design, it's likely to be more cost effective over the medium to long-term.
How much does a bespoke website cost?
The cost of a bespoke website can vary widely depending on how many pages you require and what you require those pages to do. As a general rule, you will pay more for a bespoke website than you would for a more generic, off-the-peg website and then customising. It's like the difference between purchasing kitchen units from a DIY store, or having bespoke units made by a carpenter. The latter will cost you more but are likely to be of a much higher quality.
While there's no fixed costs for a bespoke website you would be unlikely to pay less than £1,000 to £2,000 for a very basic site. In most cases, the cost of a bespoke business website will probably start form £3,000 and could go up to £30,000 for complex sites with highly detailed functionality.
If your website doesn't contain many pages and only contains basic content such as text and images and perhaps video or basic animation, it will be towards the lower end of the price scale. Larger, more complex websites, particularly those featuring bespoke e-commerce platforms will cost considerably more. For the website of a national or international brand, costs may even begin in six figures.
Who you choose to create your website will also impact on the price. Freelancers operating on their own are likely to charge less than a comprehensive web design agency. The latter will however have a range of specialist professionals available to help create the best possible website for your business.
It's worth remembering that your website represents a considerable investment for your business and it will play a key part in its overall success. It's therefore worth considering if it's really wise cutting corners for the sake of a relatively small sum of money.
How do you get started?
If you've decided that a bespoke business website is the right option for your business then you might be wondering where you go from here. Firstly, take some time to consider how you would like your website to look and what you would like it to do. Are there competitor websites that you particularly like or any that you don't think work particularly well? How would you like your website to stand-out?
Then you will need to find a website design company that you feel you can work with. Take a look at their portfolio of completed work and ask how they work. Is there room for plenty of client input during the development process?
The experienced team at Dawn Creative can create a bespoke website design that makes a real impact. Don't settle for a generic online presence when we can make your brand really stand out.
Contact us today to find out more about what we offer and how we work.