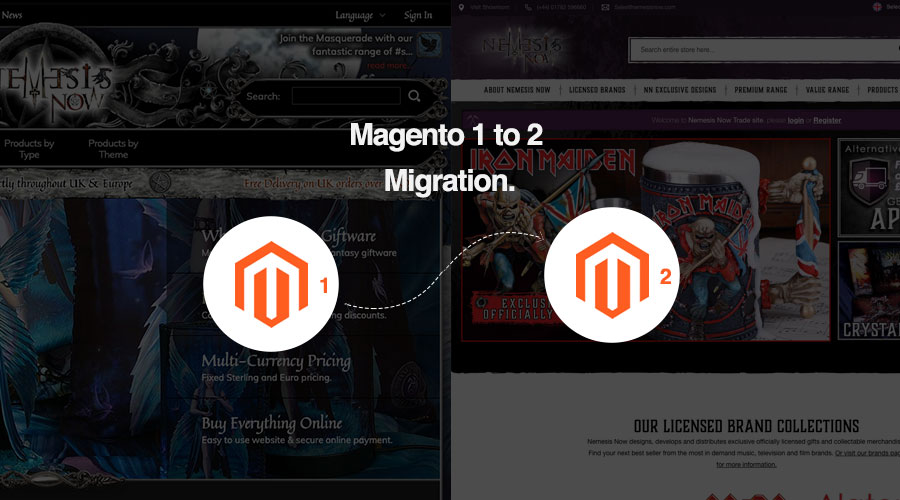 Making the move from one platform to Magento 2 is always a tough decision. Your website often has technical and business investments involving existing software, which can act as barriers on moving. However, failing to overcome these barriers can seriously inhibit growth and the potential of your business.
For businesses that are committed to long-term growth, it is essential to choose a platform that can scale with your business at every level – both in terms of technical power and raw functionality. This means choosing a platform that can offer speed, scalable performance increases and overall flexibility to facilitate future change alongside the growth and change of your business.
When we think of the web and eCommerce platforms we want to offer your customers, speed, scalable performance increase, and flexibility to facilitate future charge alongside the growth and change in the web, for example, PWA storefronts.
Taking a step back and evaluating your business will often leave you wondering, what platform is right for me? Fear not because using Magento 2 through aware we offer a version-less Magento. What would this mean for your business?
Yes, you'll be on Magento 2, but you'll never have to worry about a patch or upgrade again. The functionality and flexibility that Magento offers are second to none and with our easy price plans upgrading couldn't be easier. By employing Magento 2 as your core platform for the business you'll get:
Content Builder – made by Aware and optimised for Google.
Optimized theme and web pages for faster user delivery.
Better server response times for all active sites.
Increase and efficiency in the back-end operations of your Magento site.
Better data flexibility.
Magento 2 improvements over Magento 1?
Magento offers a variety of improvements over the previous platform. Firstly security is a large portion of this and running on PHP7.2 allows Magento to be patched at a server level making it less vulnerable to server-side attacks.
Magento 2 also offers GraphQL and a Rest API functionality allowing for future web developments and growth into a mobile platform. Other advantages include full-page cache as standard and better module creation.
Engaging Customers Shopping Experiences
Central to the Magento 2 platform is the ability to create an engaging, seamless and personalised user experience across any device. We place intense emphasis on our sites being built to please. It can be rare to find a company that will pay such acute attention to the UX and UI of an eCommerce platform, but we believe that the front-end experience to a user is just as important as the back-end technology that operates under the hood.
Easier Maintenance and Upgrades
Important to long-term growth is the ability to easily maintain and upgrade your platform. With Aware, this becomes a thing you'll never need to worry about again. Magento 2 uses an overhauled, modern and modular architecture that provides unsurpassed scope and flexibility when it comes to development and deployment.
Moving to Magento 2
At Aware Digital we have been researching and working with Magento 2 since it's launch date in 2015.
As different web technologies move forward, we're here to make sure that your business moves with them and gets the growth it deserves. Why not get in touch and see how we can help your business move to Magento 2 for a cost-effective price.