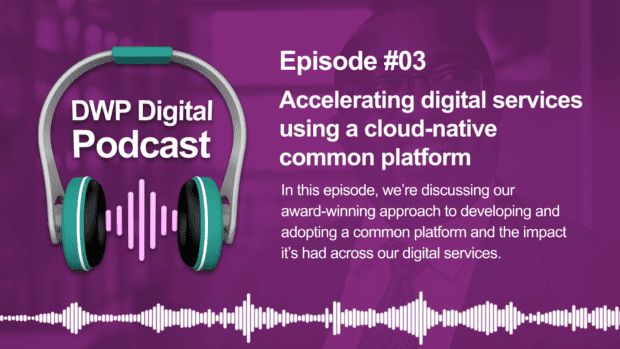 In the latest episode of the DWP Digital podcast, we catch up with Jacqui Leggetter and Dean Clark from the Integration team, who tell us all about how we're building cloud-native common platforms for standardisation and reuse.
They go into detail about what drove the need for a common platform approach, the processes they needed to follow and share they advice for anyone thinking about adopting a similar approach.
Listen now
You can listen now on:
A full transcript of the podcast can be found here.
Don't miss an episode
Over the next few months we'll be speaking to more of our in-house digital experts and leaders about some of the exciting projects we're working on that are helping transform experiences for millions of people.
Make sure you don't miss an episode by subscribing to the DWP Digital podcast on Apple Podcasts, Google Podcasts and Spotify and by following #DWPDigitalPodcasts.
And if like what you hear, don't forget to give us a 5-star rating.