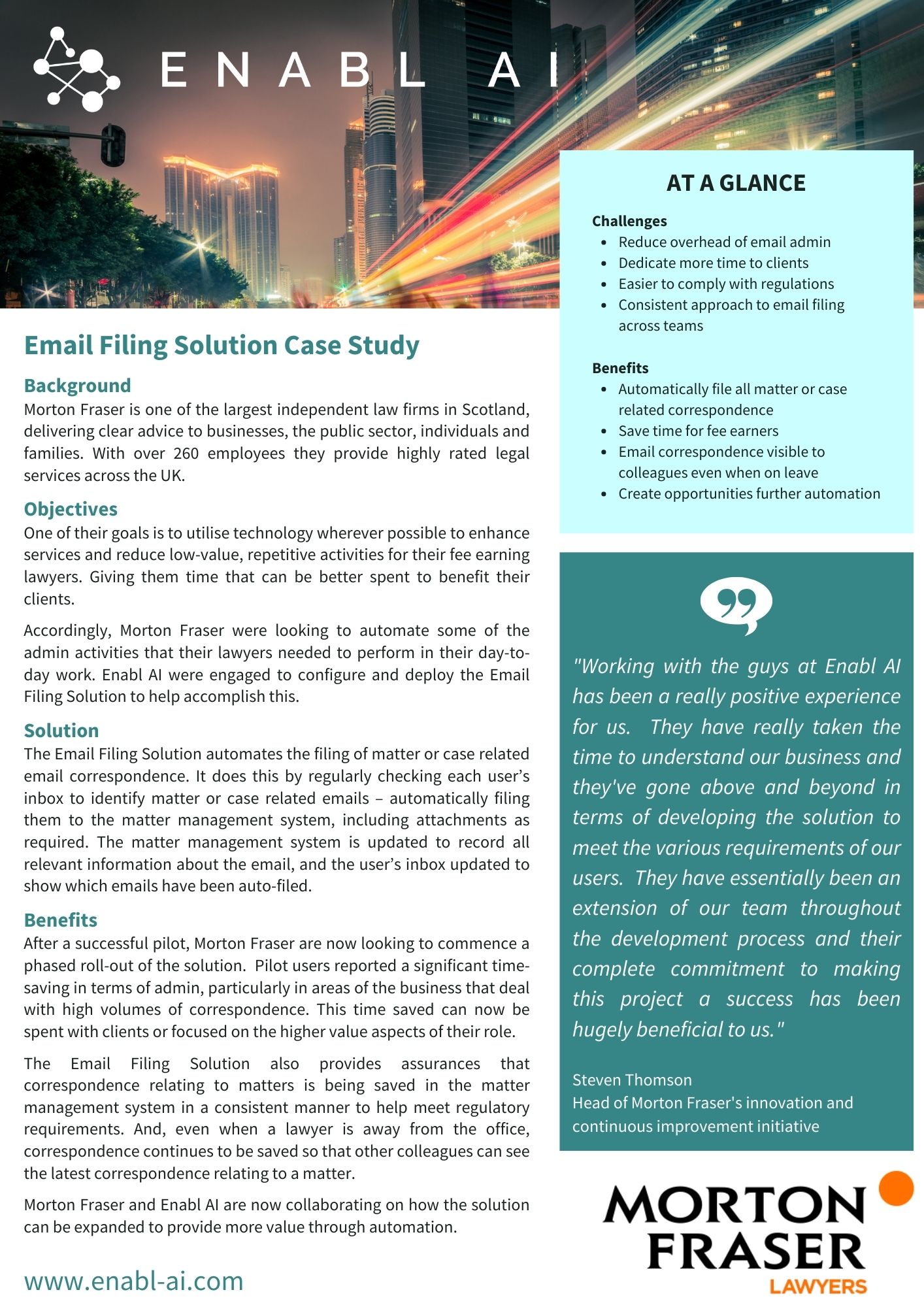 Manchester based tech start-up, Enabl AI have had a busy time since launching in July 2020. Their approach of building solutions to business problems using latest Artificial Intelligence and automation technology has really resonated with organisations across a range of sectors.
One of these, their Email Filing Solution, has now been implemented at a number of law firms, the most recent of which was Morton Fraser. You can read the case study in the image above.

The Email Filing Solution scans user's mailboxes, identifies emails that relate to ongoing matters or cases and then automatically stores them in the right location in the matter or case management system without the fee earning lawyer having to do anything!

This saves these fee earners a significant amount of time in terms of admin, particularly in areas of the business that deal with high volumes of email correspondence. Time that can be better spent with clients or focused on other higher value activities.

The team at Enabl AI are continuing to innovate and bring change to the sector – next up on the roadmap for the Email Filing Solution is the ability to intelligently handle emails for new cases to automate the creation of tasks and processes.