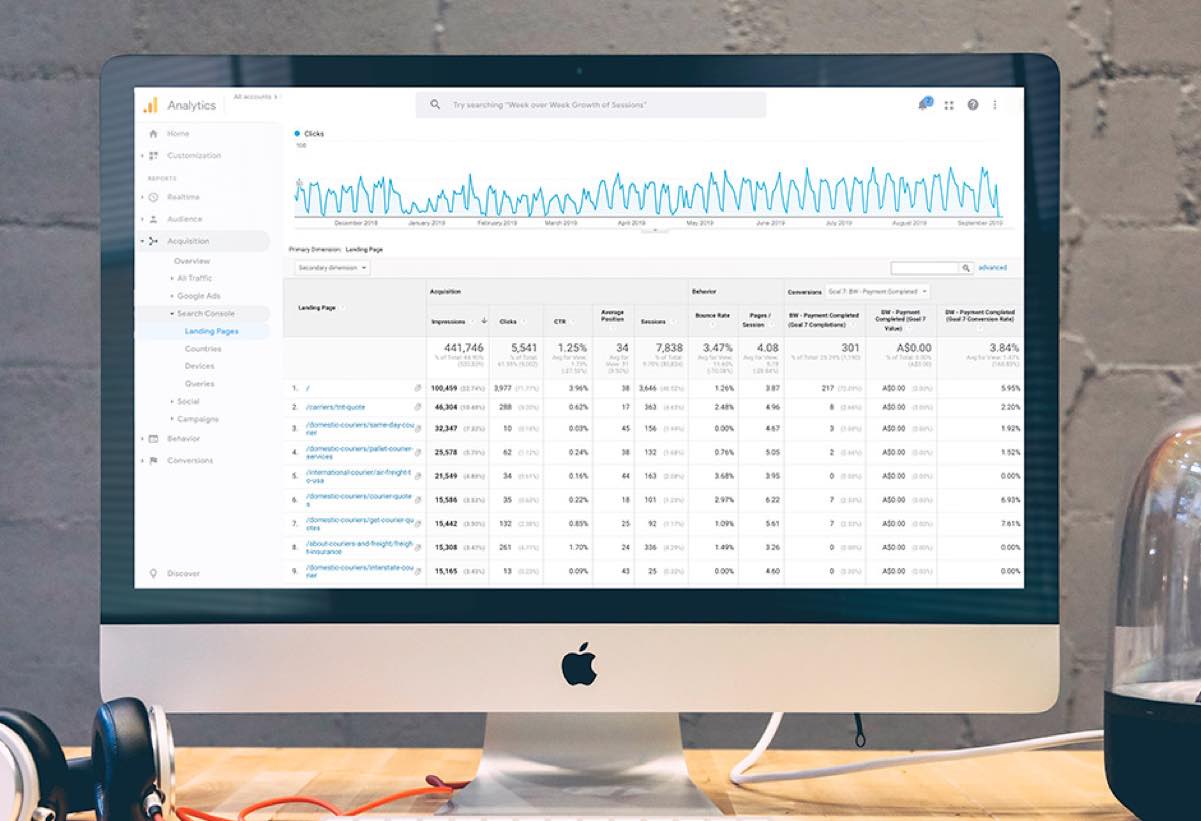 So you've launched your website. It looks good, reads well, and works as it should. But you're still not getting the sort of leads you want from the search engines, why?
The answer could lie at Google's door. Google is one of the best known web services for a reason – they take their job as content aggregators very seriously.
You've probably heard the phrases 'Google' and 'algorithm' used in the same sentence before. But what does that mean, and how could understanding this phrase improve your search rankings? Our SEO team will help you find out.
In this article:
Google's algorithm in a nutshell
Examples of Google's recent algorithm changes
What happens if I ignore Google's algorithm?
How website analysis prevents Google punishments
Google's algorithm in a nutshell
When we talk about Google's algorithm, we're not talking about the actual mathematic sequences that the company uses. It's more high level than that.
Over the past few years, Google has rolled out lots of user-focussed algorithm changes to create user experience that works for, you guessed it, the user.
To keep up to speed, your website needs to be:
Accessible
Fast and reliable,
Relevant to the search term
Useful
Examples of Google's recent algorithm changes:
BERT update (2019)
Mobile-Friendly Update "Mobilegeddon" (2018)
The Quality Update "Phantom Update" (2015)
Over the past number of years Google has been rolling out more algorithm updates to better user experience. From mobile first priority, to bounce rate algorithms.
What happens if I ignore Google's algorithm changes?
Google actively promotes sites that work alongside their algorithm changes and demotes ones that don't.
If your site doesn't change with the times, your site could fall down the search rankings, which could mean less traffic to your site and potentially less business.
We have seen non-mobile friendly websites suffer up to a 50% drop in traffic. These huge drops in traffic can have lasting effects on businesses. If your business relies on your website to generate leads, then a 50% reduction in traffic can be devastating.
Bounce and exit rates
If your site doesn't give your users the information that they want, they'll leave. If lots of them do this, it's known as having a high bounce rate or exit rate.
Sites with a high bounce rate are pushed down the Google search rankings as they're seen to give a bad user experience.
We'll use tools like Google Analytics to see what pages have the highest bounce rate, and figure out why your users are leaving them. Then, we'll work on strategies to keep your customers engaged.
Here are just a few of the things we can do to improve your bounce rate:
Know your audience
Understanding who your users landing on your site are, should always be your guide to catching their attention. Once you know who they are, usually you should know what they want to do. Creating user personas helps you get into the mindset of your customers.
Write amazing copy
Your website copy should be one of the first things you should consider when approaching a new website, a website redesign or blog post. Write a catchy title that resonates with the user and people take interest, once you have their interest, lead them on a journey.
Fast loading pages....
To read on.. The full article can be found on our website.
https://www.ground.co.uk/post/why-you-need-to-analyse-your-website