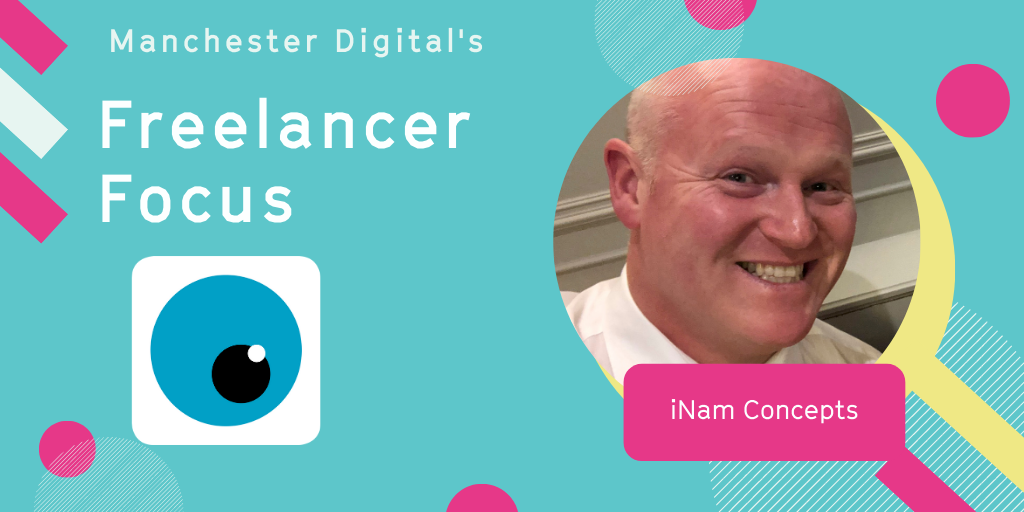 Manchester's tech and digital ecosystem is blessed with a host of talented freelancers. Our series, Freelancer Focus aims to give our freelancers the chance to raise their profile via our digital community.
Today's Freelancer Focus meets Nigel Milligan of iNam Concepts – an IT support provider.
Tell us about your company
iNam Concepts are passionate about providing the right IT support services and products to schools and businesses. The focus is to make IT work around what's best for the client and not what gives us the best sales return. Schools in particular need of our services, especially with the extra challenges that Covid-19 has created for them.
What led you to set up your own business?
A long time working in the education IT support area helped me to realise theirs a niche way of delivering support with a fairer more ethical approach. At the start of 2019 I was being offered a promotion to go down a route that would take me away from what I was most passionate about doing, I felt this was the time to take charge of my own future, take a leap of faith and do what I believed was the right thing to do.
Do you have a unique proposition?
We do IT for you, not for us!
We simply start off with an honest conversation to help identify the barriers that are preventing things to get done. There is a lot of focus on the IT systems, Hardware and supporting products, but experience has shown that many issues don't always revolve around the technology, it's people that need fixing to help them deal with change and reduce any anxiety they have with embracing new ways of working.
What is your company's biggest achievement?
So far we have helped lots of people throughout lockdown to build up trust for ongoing business. My biggest and most unexpected achievement was to receive a letter of thanks from the Lord lieutenant of Greater Manchester thanking me for my services to education throughout the covid-19 lockdown. This is something I'm very proud of and was only doing again what I thought was the right thing to do.
What do you think the future looks like for Manchester's digital and tech sector?
The future is definitely a positive one. Everyone has realised in 2020 that technology is the best way to reduce workload and give everyone the flexibility to continue to work wherever they are.
Tell us something we might not know about your business?
iNam - I'm often asked where that name came from.
Nam - My Initials (Nigel Alan Milligan)
The i is referring to the technology i, but to me it's the physical eye that is watching out for everyone that we work with. We like to keep an eye on as much as we can so nothing is left behind or neglected.
Thanks Nigel!
Are you a freelancer that would like to raise the profile of your business?
If so, contact myles.hamilton@manchesterdigital.com for more details.