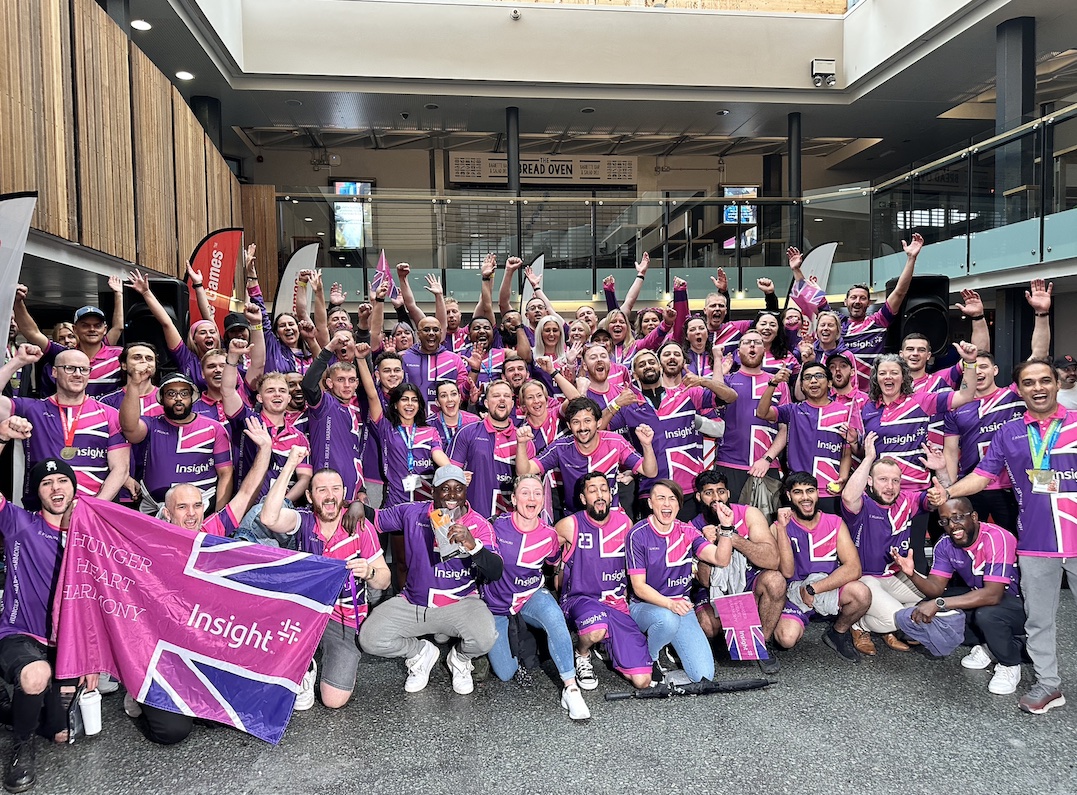 Insight Enterprises (NASDAQ: NSIT), a global Solutions Integrator driving client success through digital transformation, announced today that it has been ranked at No. 20 on the Fortune World's Best Workplaces™ list by Fortune and Great Place to Work. The accolade highlights the company's commitment to creating inclusive and positive work environments and considers the breadth and impact of company workplace programs.
"As a leading Solutions Integrator, we are committed to driving exceptional value for our clients," said Adrian Gregory, EMEA President at Insight. "This can only be realised through a dedicated and engaged workforce that celebrates inclusion and diversity, and allows individuals to develop, work together and be successful. This prestigious recognition is testament to the incredible spirit of our teammates."
Insight also recently was named No. 14 in IT services on the Forbes 2023 World's Best Employers rankings. The company also rates on the Forbes 2023 Best Employers for Diversity, Forbes 2023 Best Employers for Women, and among top employers on the 2023 Disability Equality Index and Human Rights Campaign Foundation's Corporate Equality Index.
"We have established a dynamic, values-first culture that empowers our teammates to consistently deliver transformation across all types of businesses and industries globally," said Jen Vasin, Chief Human Resources Officer, Insight. "Teammates thrive in this environment, knowing they will grow personally and professionally while prioritising our clients' success."
To qualify for the Fortune World's Best Workplaces list, companies must appear on at least five Great Place to Work Best Workplaces™ lists, with at least 40% (or 5,000) of employees located outside the headquarters country.
In the past year, Insight has been named to Best Workplaces lists in the United Kingdom, Australia, Austria, Hong Kong, Italy, Singapore, Spain and United States. Additionally, the company has been certified as a Great Place to Work in China, New Zealand and the Philippines.
The list of 2023 Fortune World's Best Workplaces™ can be viewed here, and you can learn more about Insight's values in the 2023 Insight Corporate Citizenship Report. For more information about Insight, visit uk.insight.com.