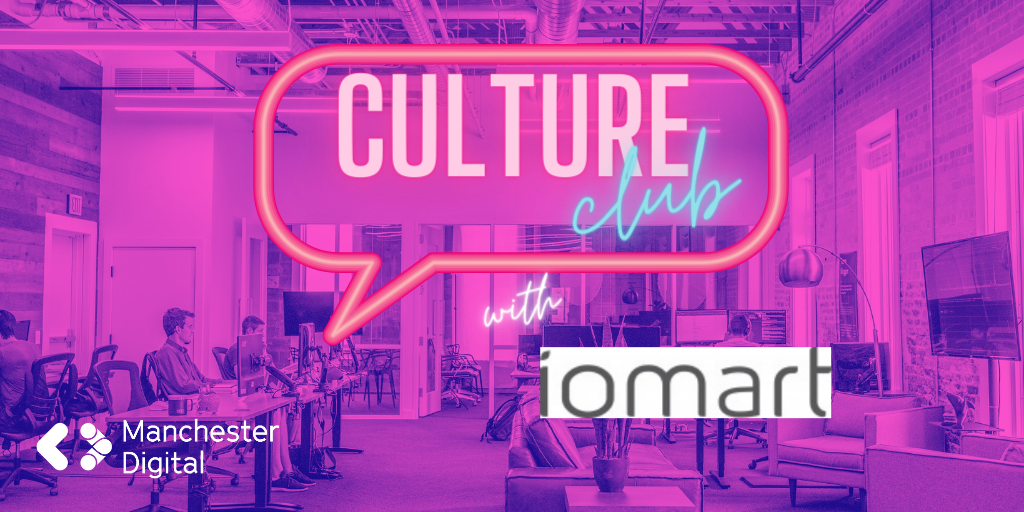 For this week's edition of MD Culture Club, we spoke to managed cloud and security services provider iomart, interviewing three of their team to gain insights into what life is like there and what attributes make up their company culture.
The talent lead…
Jane Middleton, Chief People Officer
Can you tell us a little bit about the company, before describing the culture at the organisation?
iomart is a managed cloud and security services provider. We partner with organisations to help design and manage their IT environments. Founded in 1998, we floated on the London Stock Exchange in 2000, and continue to grow and invest in the skills, technologies, network and data centre infrastructure to help our customers deliver their services efficiently and securely.
We have around 400 employees who would normally work out of our offices and data centres across the UK however as a result of the pandemic most are currently working from their homes. A significant number live and work in Manchester and North West England.
We are a relatively 'young' organisation, in terms of how long we've been in business and have been very acquisitive over the years – as such, our culture continues to evolve and grow. In the past 12 months especially, we have placed a big focus on developing and harnessing the right culture to make us as successful in the future as we are today.
We are a managed service provider and that means we need a customer centric culture and in turn, that means we are all about people. This can be a challenge in a technically focused organisation but we try to place just as much emphasis on values and behaviours as we do on technical know-how – this is really important.
This has played out through our company values, which we defined and communicated during lockdown. Of course, launching values doesn't change your culture but it is important to communicate your expectations and talk about the kinds of behaviours that underpin those values – relentlessly! We've spent considerable time on this and whilst doing this remotely was a challenge, we're really starting to see the benefit. Our values are focused on positive relationships and teamwork as well as everyone being accountable for the part they play – at the core it's about customer centricity – so if we all do these things the way we should, we truly do put our customers first.
The biggest challenge has been lockdown and doing all of this remotely – human connection is essential with the kind of culture we are developing. So we've adapted and tried to do much more on people engagement to gauge feedback – I think that has been the hardest thing to do due to remote working so we've done a lot with our people and managers on this. Some of this feedback has led to other things being implemented for example, we now have a mindfulness and well-being programme in place covering the next 12 months and beyond; and we recently launched a new flexible working arrangement providing far greater flexibility to our people on start and finish times. It's really important that people have a way to provide feedback and even more important that they can see change happening following the feedback – this is encouraging a much more open and innovative culture at iomart.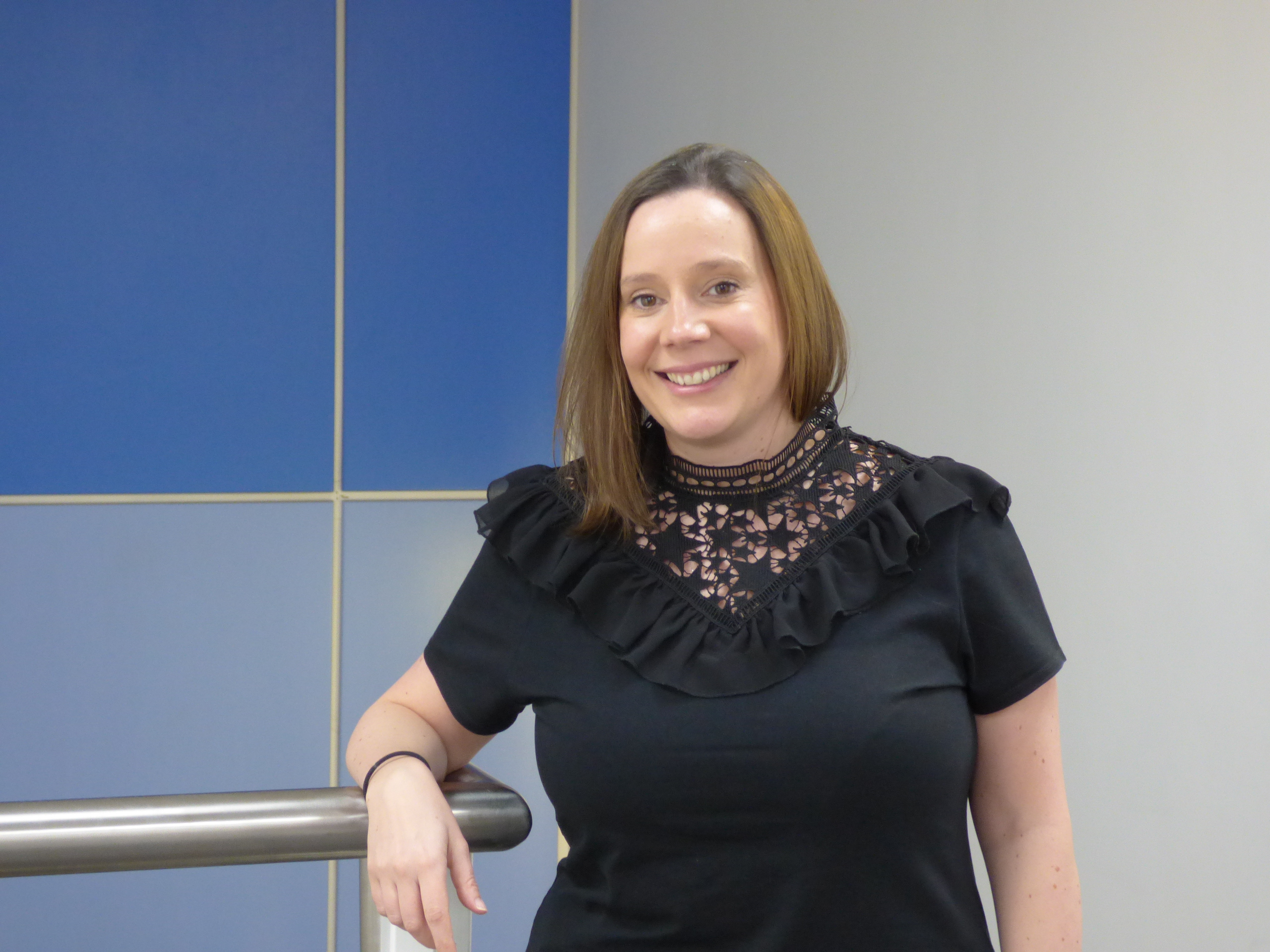 How does the company go above and beyond to attract and retain tech talent?
As part of the work I've described above on culture and values, it was essential that this was hard wired into our recruitment processes and hiring decisions. We're doing what I would call 'values' led recruitment. This doesn't mean we don't recognise technical skills, clearly this is essential for a lot of our roles, but it means we focus on behaviours and values just as much as we do on someone's technical ability. It is really important that people understand our values before they join us and that we're comfortable that they will succeed and progress in our organisation.
We've also changed our performance management framework and we've moved away from annual appraisals and appraisal ratings, it was a huge administrative task with very little value. We've developed MAP – Managing Agile Performance. MAP encourages regular 'check-ins' throughout the year that talk about progress. This is about people sharing their achievements, discussing their challenges and more importantly, making the link between behaviours and output.
We're also really focused on diversity and inclusion. The sector overall has its challenges on this subject but that's no excuse not to focus on it. We want to be really aspirational with our culture and to achieve that we must foster one that is diverse and inclusive. One of the main areas we'll be looking at to address this is a Leadership Framework. This will include a comprehensive development programme for our people managers aimed at driving a more diverse and inclusive culture. At a more tactical level we're looking at some of our people policies, for example, we are currently reviewing some of the language we use in our recruitment adverts to ensure we are attracting the talent we need to bring in to our organisation.
It's all very much about being agile, open and innovative with our thinking when it comes to our people strategy.
What does the future look like for the company and its employees?
We have ambitious growth plans and this will create challenge and opportunity for our people.
Our culture will continue to evolve and I think in the last 12 months this has definitely accelerated as we've adapted to new ways of working.
It is very likely that we will move to a hybrid working model in the future – this is a great opportunity to retain and attract great talent!
The new starter…
Sharon Mars Leach, Chief Marketing Officer
Can you describe your role at the company?
I joined iomart recently as Chief Marketing Officer, which means I'll be responsible for how we are positioned in the market: how we look, what we say, and how we say it.
A major part of my role is focussed on our customers – listening to what they want and need, and working with our business to meet those expectations. The industry in which we operate can be quite technical and it's all too easy for some businesses in our sector to resort to acronyms and product jargon when speaking with their customers. My job is to bridge the gap between our highly skilled technical experts and our prospective customers in the market – connecting the services we provide with the everyday challenges our customers are facing in order to make their lives easier.
What was it about the organisation that attracted you to the role?
iomart is a fantastic UK success story, having grown from early stage tech start-up to a publicly listed company in the past 20 years. The business is bubbling with potential and remains as ambitious today as it was when it first started out, which makes it an extremely exciting place to be.
Specifically, from a marketing perspective, I think we've only just scratched the surface of what the brand could be and a significant focus of my role will be to continue to develop the brand profile and maximise awareness of iomart in the UK market.
Watch this space…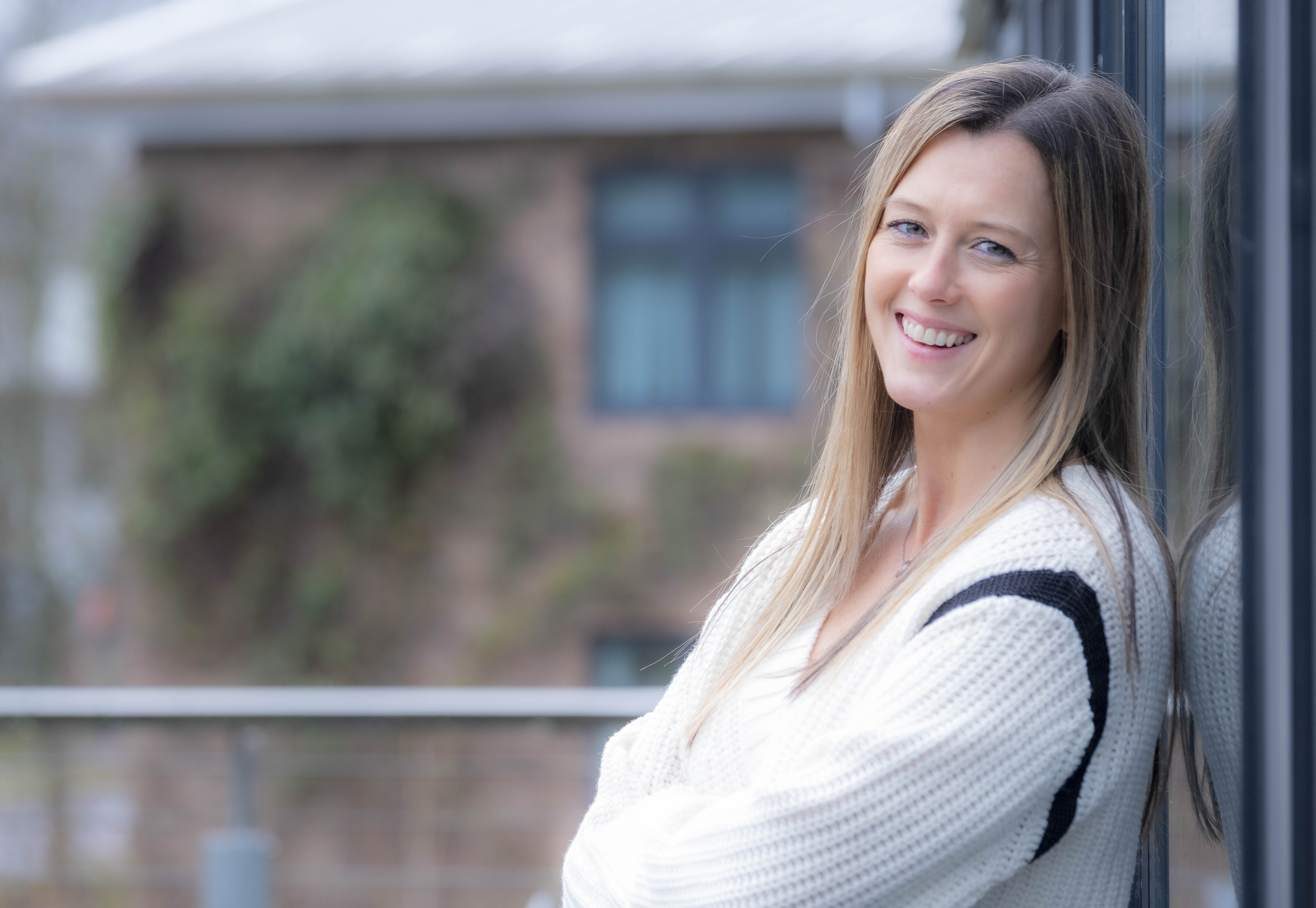 Can you describe the onboarding process you've experienced?
It's been unusual as we were in full national lockdown when I joined, therefore my entire introduction to the company has been done virtually. However, despite it feeling a bit strange being sat in the same room as I was while carrying out my previous role, I have to say it's been fantastic.
Every virtual introduction I've done and every call I've been on I have been genuinely quite taken aback by how humble and down to earth everyone is. There is no room for ego in iomart and, as a result, there is a real sense of teamwork and being in it together. Something that will set us in good stead as we begin to execute the next phase of our strategy and, for me personally, a group of people I am very much looking forward to working with in the coming years.


The long term employee…
Wayne Whitling, Data Centre Services Manager
Can you describe your role at the company?
I oversee the daily operational effectiveness of the multiple data centres iomart owns across the North of England and the Midlands, to ensure our customers' services are up and running 24 hours a day. I'm based in Manchester, where we have several DCs, and travel to all the sites across the regions I'm responsible for regularly. My job is to manage the engineering team and work with third party specialists to make sure any planned and reactive mechanical and electrical maintenance is completed correctly and successfully.
Data centres are extremely technical environments, containing various forms of IT hosting equipment, such as network switches, processing systems and storage devices. Downtime is a no-no, they have to be in action seven days a week, 365 days a year to deliver the high quality service our customers expect and deserve. This means resilience is critical, so I'm constantly monitoring our mains power, backup power generation, electrical harmonisation and rectification, cooling of equipment and electrical distribution.
I also help our technical sales teams around specific requirements for our customers and I support our compliance manager to ensure that our data centres are auditable in line with iomart's many ISO accreditations.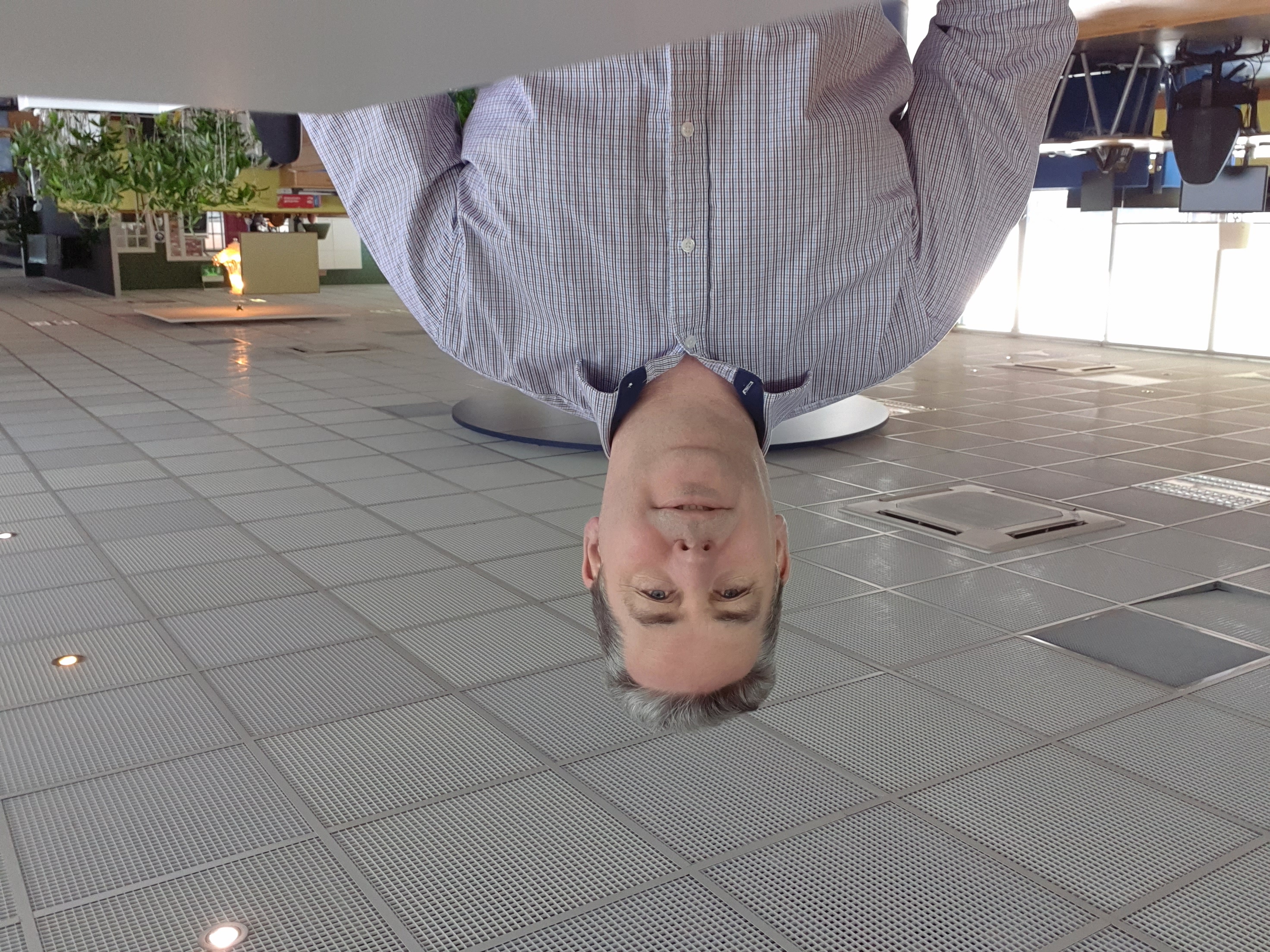 You've been at the company for a number of years, can you tell me what has kept you at the company for so long?
Diversity in the working environment is what keeps me at iomart. With so much equipment in use, every day brings a new challenge. I could be advising on a project for a customer, getting a fault fixed on a tight timescale, or managing a complicated maintenance procedure.
Supporting the business and influencing the development of our services for customers gives me great satisfaction. When you are continually building your knowledge around different parts of the business, there is nothing better.
What would you say to a person considering joining the company?
This is a fast paced, constantly changing environment that will be challenging. If you embrace it, you will enjoy.
iomart is a great company to work for with big ambitions and there is plenty of opportunity to progress.
To find out more about iomart and the work they do, click here.
If you're a member and would like to take part in a future edition of our Culture Club series, please contact thom@manchesterdigital.com.