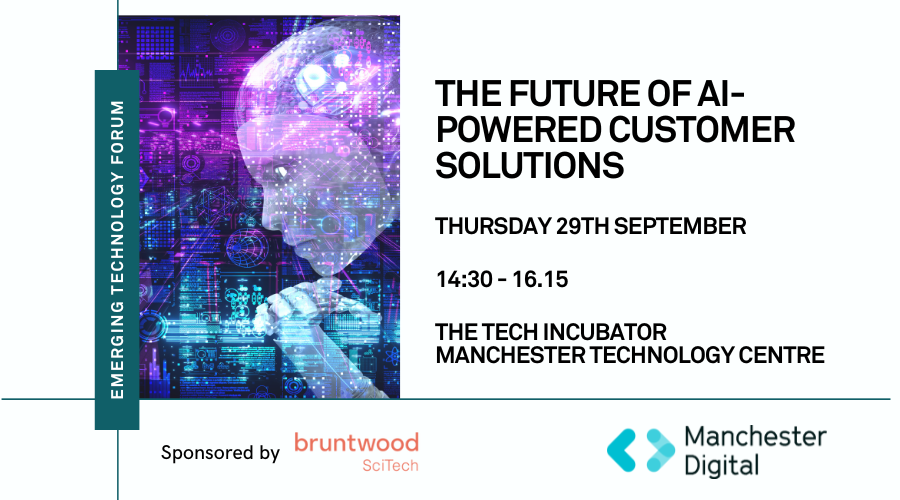 On Thursday 29th September 2022, Manchester Digital hosted its latest Emerging Technology Forum at the Manchester Technology Centre, focusing on AI-powered customer solutions.
As enhanced AI makes big, digital transformation waves and helps us to solve more business challenges than ever before, we gathered to discuss some of the ways that businesses are harnessing the power of AI and what the future may bring.
This event was sponsored by Bruntwood Sci-Tech and featured guest speakers: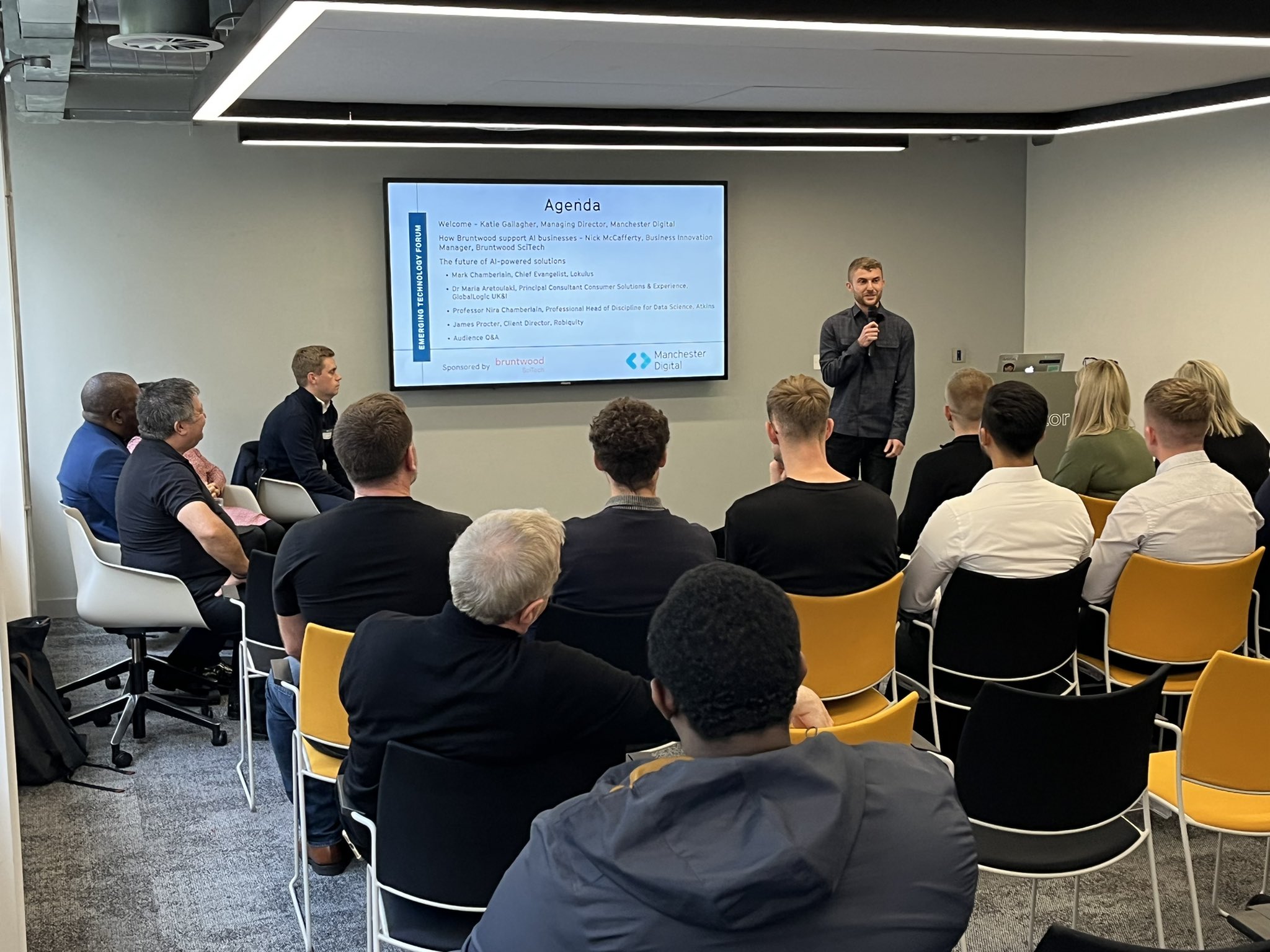 Nick McCafferty, Business Innovation Manager at Bruntwood SciTech, began the afternoon's session with an overview of the AI sector across Greater Manchester and some of the ways that Bruntwood SciTech work with businesses across the region.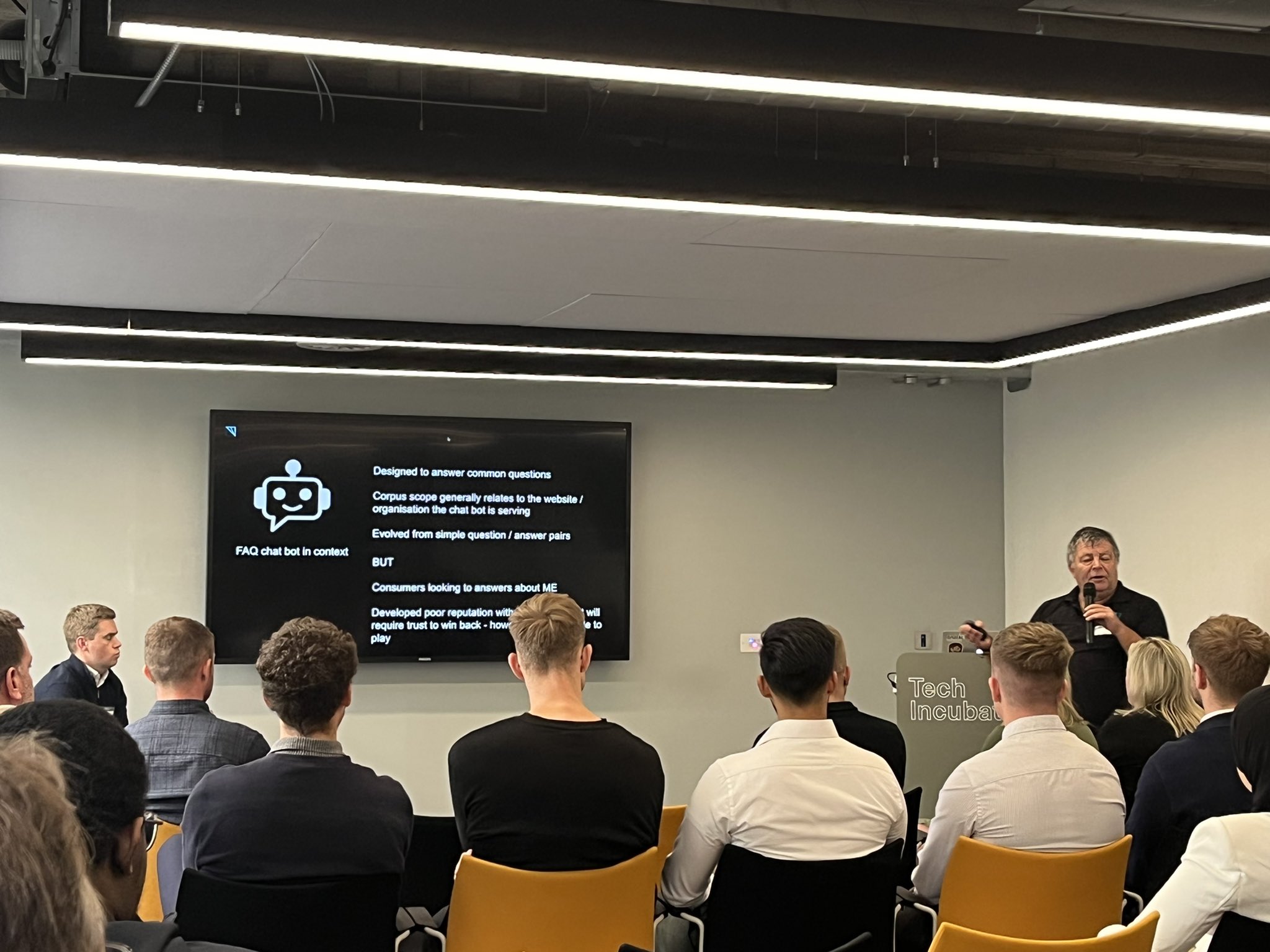 Our first presentation of the afternoon was delivered by Mark Chamberlain, Chief Evangelist at Lokulus, who discusses how AI driven virtual assistants can boost CX and drive sales.
With Gartner predicting that virtual assistants will soon automate 80% of call centre agent tasks, Mark explained the importance of building chatbots that go beyond the happy path and are able to understand when things aren't right, express empathy, detect sentiment and work alongside human agents.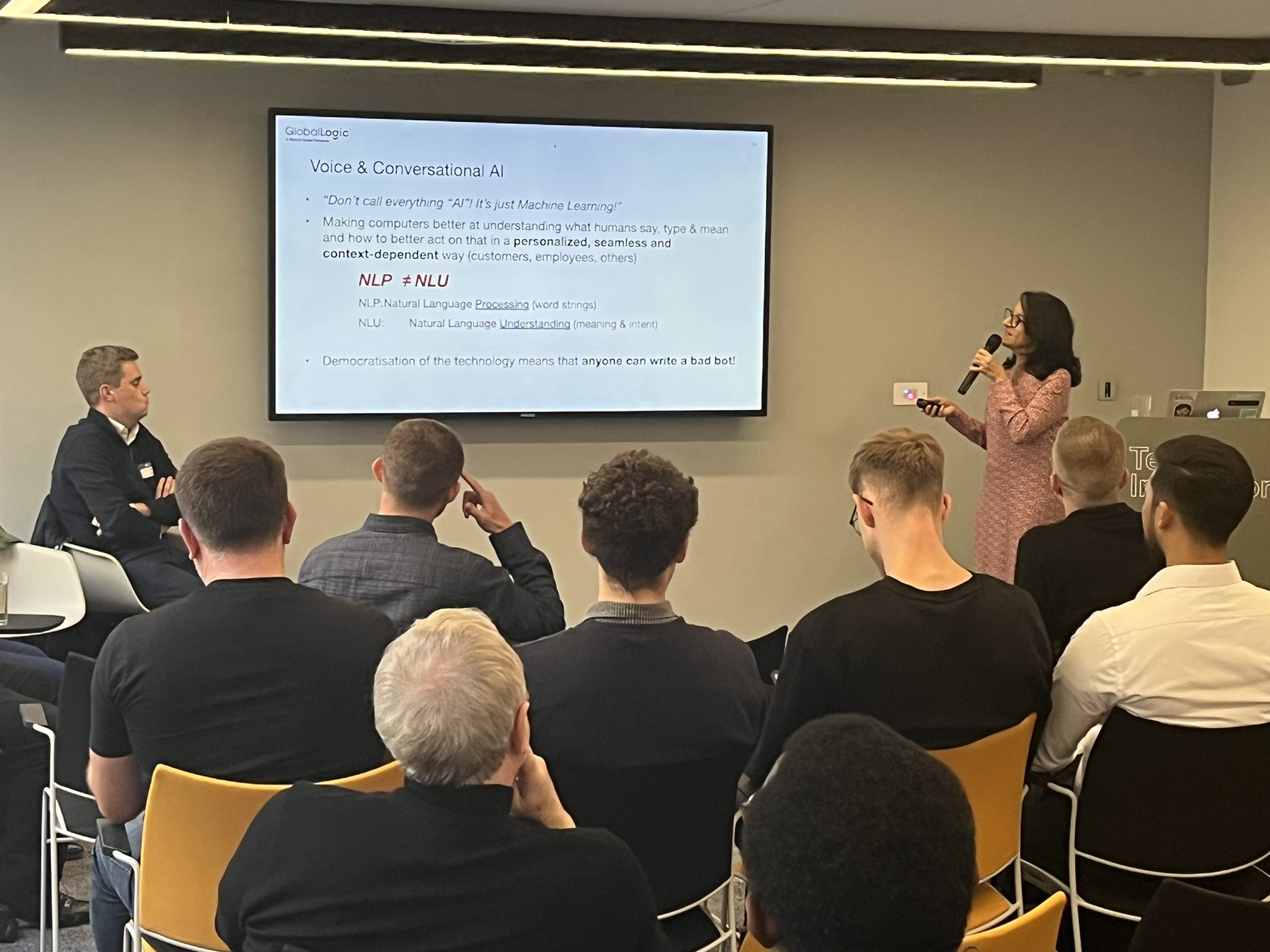 Next up, Dr Maria Aretoulaki, Principal Consultant Consumer Solutions & Experience at GlobalLogic discussed how we can make voicebots and chatbots great again - covering the history of voice and conversational AI, how it has evolved over the years, and the move towards "explainable" voice and conversational AI.
There is nothing "Intelligent" about Artificial Intelligence, if all it's based on is massive amounts of data that has not been checked, corrected, cleaned up and curated by a human.
You cannot process natural language, whether Voice or Text / Chat without knowledge of Linguistics, Semantics, Pragmatics, Sociolinguistics, Psycholinguistics.
Human expertise in Computational Linguistics, VUI and CUI Design and Speech Analytics, and curation of large language datasets ensure Explainable and robust Voice & Conversational AI and the move from NLP to NLU.
Conversations can be automated and dynamic, but should also be controllable and customisable. Some type of "scripting" and "process flow" is necessary for intelligent dialogue.
Following Best Practice in Explainable Voice & Conversational AI has saved GlobalLogic's B2B clients up to $10 million annually in each case resulting in increased bot and IVR containment, reduced Contact Centre agent handling time and a much better customer experience.


This was followed by a very entertaining presentation by Professor Nira Chamberlain, Professional Head of Discipline for Data Science at Atkins.
Professor Nira discussed the Theory and Application of AI Strategic Modelling, summarising that the role of AI Strategic Modelling is to:
Predict
Understand
Influence the decision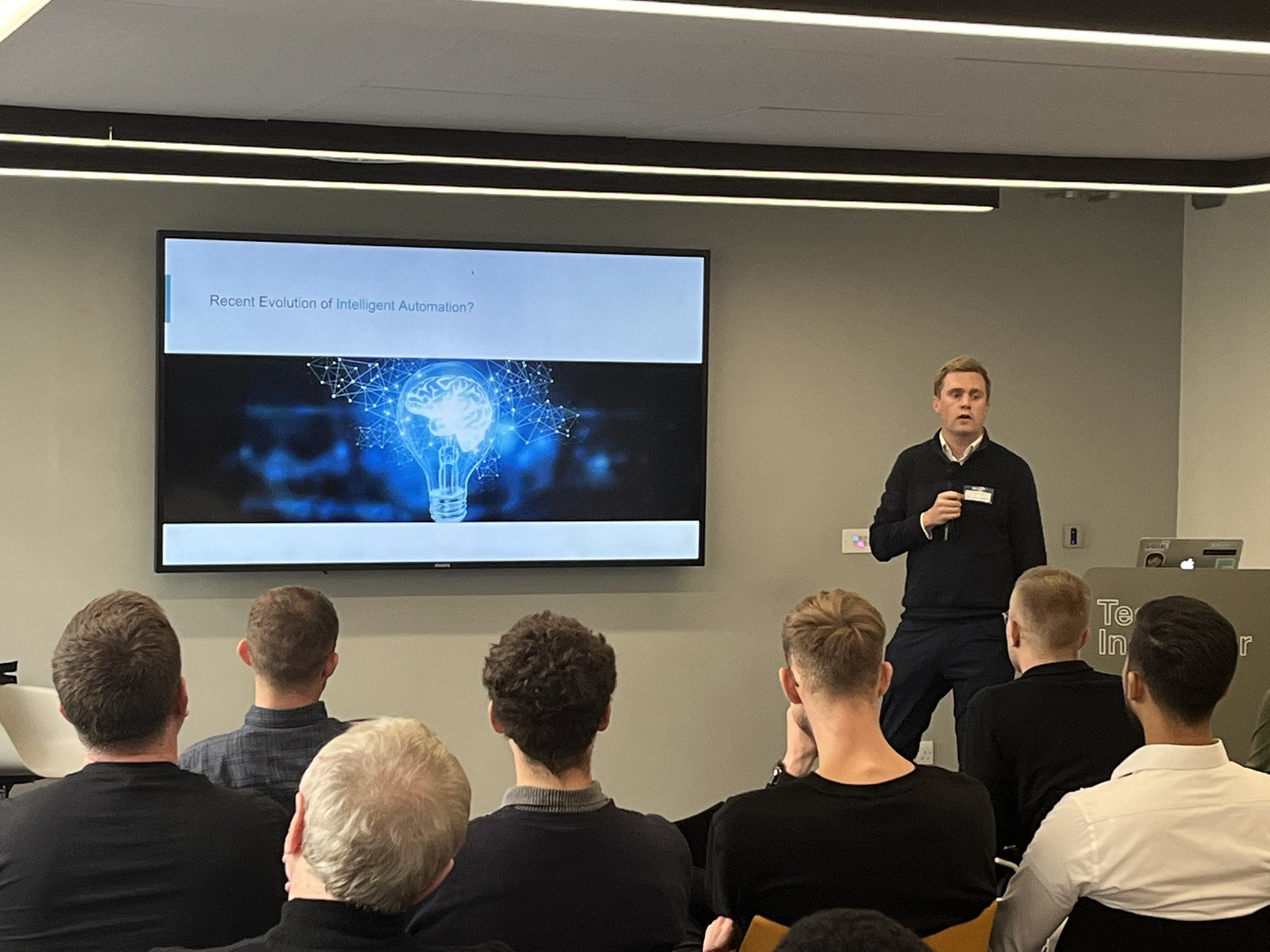 Our final talk of the afternoon is delivered by James Procter, Client Director at Robiquity.
James will be discussed how Intelligent Automation can enable businesses and their people the time to fulfil their core purpose.
"We need to shift from solution to service design to enable people the time to fulfil their core purpose."


About our sponsor
Bruntwood SciTech is the UK's leading property provider dedicated to driving the growth of the science and technology sector.
Bruntwood SciTech provides the environments and ecosystems that science and technology businesses need to form, scale and grow, through high quality office and lab space and business support, offering access to finance, talent and new markets through an unrivalled public, private, academic, clinical partner network.