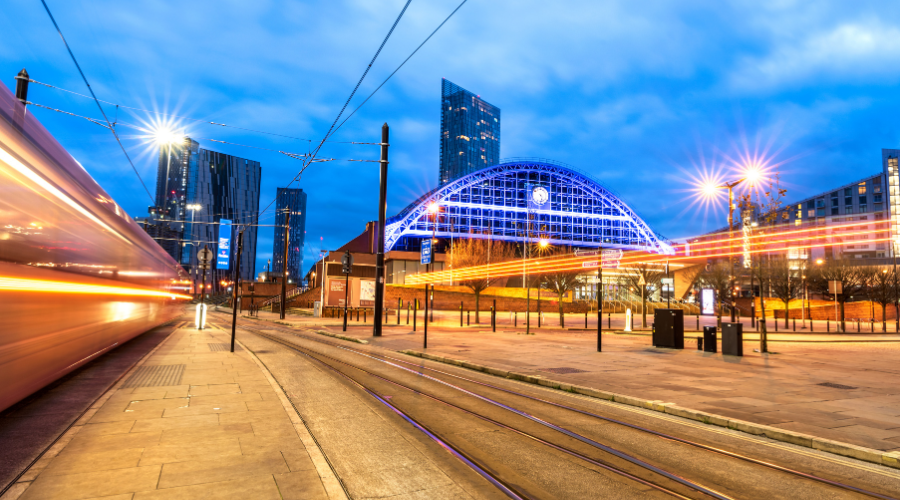 October sees both main political parties hold their annual conferences up North, with the tech industry looking to be a main focus for both Conservative and Labour.
The Conservative Party Conference takes place from Sunday, 1st October to Wednesday 4th October in Manchester, while the Labour Party Conference takes place in Liverpool from 8th - 11th October.
There are also numerous fringe events around the official Party Conference schedule in both cities. Tech will be a key focus for both parties, both as an economic driver and around the developing innovation and emerging tech potential, such as AI.
Manchester Digital's MD Katie Gallagher will take part in a number of panels across both conferences hosted by Booking.com, Centre for Cities and Stripe.
We are also co-hosting a drinks reception with the StartUp Coalition for the UK Tech Cluster Group (UKTCG), which Katie is chair of, to celebrate the thriving tech ecosystems that are driving regional economies and creating prosperity across the UK (more details below).
MD Katie Gallagher said: "I'm looking forward to taking part in some very interesting panel talks at the Conservative and the Labour Party conferences, specifically looking at how we collectively develop the tech industry for the benefit of everyone, including our regions.
"As chair of the UKTCG, I'm also very happy to welcome guests to our drinks reception and talk about how we continue to develop and support our regional tech ecosystems."
Here's our top picks of fringe events around the upcoming party conferences:
Innovation in the regions - unlocking the power of tech
Monday, 2nd October.
5.30pm - 7.30pm
Startup Coalition Tech Hub, 1 Oxford Street, Manchester, M1 4PB
The Startup Coalition
For the first time ever Startup Coalition will host a Tech Hub at both the Conservative and Labour Party conferences.
Tech UK is running a series of events called #TechTuesday at both conferences, covering the key issues facing the UK tech industry.
The University of Manchester is holding a series of events to discuss a wide range of pressing policy challenges at both Labour and Conservative conferences.
Centre for Cities is holding welcome receptions for both Conservative and Labour conferences:
Manchester Art Gallery
Tate Liverpool
The IPPR is running a series of panels and events focused on all aspects of the UK economy.