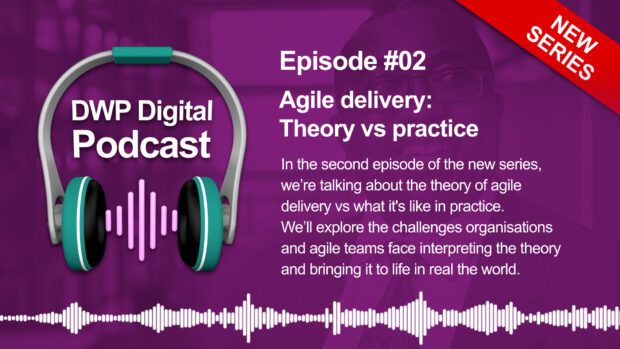 Agile started out as an alternative approach to software development and is now applied more widely to running other types of projects. But how does the theory of agile delivery differ to what it's like in practice?
In this episode of the DWP Digital podcast, we catch up with Barry Traish, Hannah Dell'Armi and Shafiq Porter from our Delivery practice who share their thoughts and experiences.
They discuss the common challenges agile teams face, the differences between agile in the public and private sectors, and share their advice to building a strong and sustainable agile team.
Listen now
You can listen now on:
A full transcript of the podcast can be found here.
Don't miss an episode
Over the next few months we'll be speaking to more of our in-house digital experts and leaders about some of the exciting projects we're working on that are helping transform experiences for millions of people.
Make sure you don't miss an episode by subscribing to the DWP Digital podcast on Apple Podcasts, Google Podcasts and Spotify and by following #DWPDigitalPodcasts.
And if like what you hear, don't forget to give us a 5-star rating.