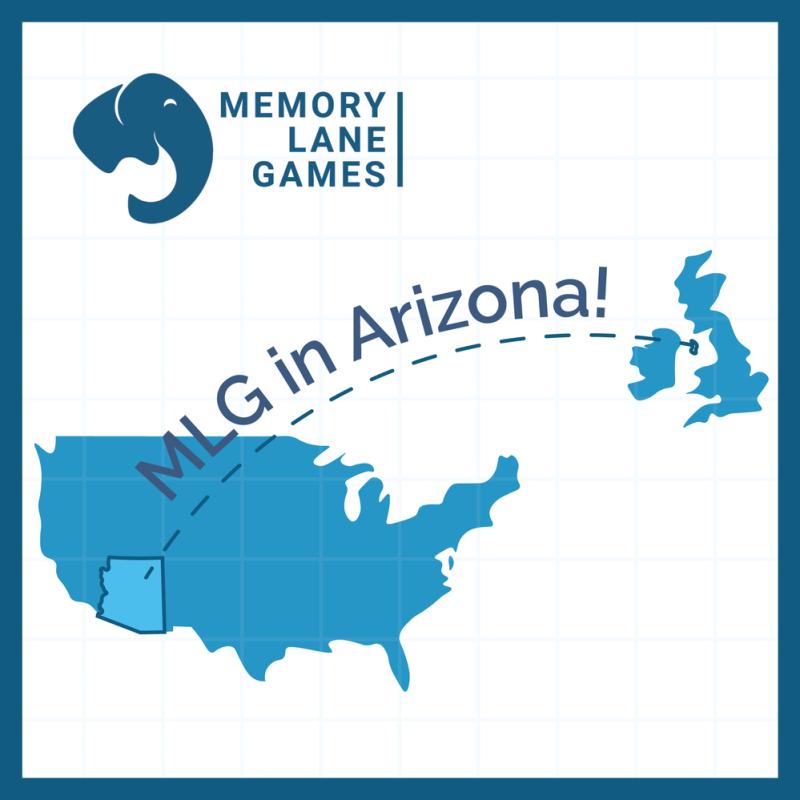 UK dementia app firm Memory Lane Games has made their first appointment in the USA, welcoming Bill Lusk as their agent in Arizona.
The appointment follows the successful exploratory trade trip earlier in January and will be focused on delivering the agreed pilot programs with the commercial and non-profit sectors in Phoenix. In addition Bill will now lead the expansion program across the care-home and in-home care markets throughout the state.
Based at the TechCelerator in Surprise Arizona, Bill will also seek to build out a local community of volunteers to enrich the content of its picture-book quiz games, in order to better serve local residents and those retiring to Arizona from elsewhere. The hope is that local community groups and church communities will have members willing to donate a few hours and some valuable memories, for the benefit of others.
Commenting on the appointment VP Brian Hall said, "Bill brings years of experience in the seniors market and an established local network of stakeholders within the sector. His reputation as a highly ethical and honest advocate for senior living made him an obvious choice for us and we are delighted to have him supporting us".
Speaking at the company's TechCelerator base, Bill's enthusiasm for the project was evident, "I am excited about what this technology can do for those living with dementia. Hearing the stories and case-studies from England and seeing the enthusiasm for the program here in Arizona, I believe the simplicity of the program will see it flourish. I have heard first-hand, many times, the stories from local families and care-givers about the toll dementia can take. Being able to ease that burden is a fulfilling mission as well as a business opportunity".
Co-founder and CEO of Memory Lane Games, Bruce Elliott, described the appointment as a "pivotal step", adding to their UK business and recent success in Canada. With strong interest too coming from Spain, Germany and Australia. "It's important for us to have a trusted lead on the ground, to ensure that we are delivering to our new customers and to spread the message on how we can help. It's exciting too, to see the interest from potential research partners in the U.S. and we will be working hard to center our development in the State of Arizona where we have been welcomed so warmly", said Bruce.
Conceived originally by Peter Quayle and Bruce Elliott, best friends and neighbors, in the Isle of Man, as a simple way to Reminisce with their Moms, the concept is now in use across over 100 countries delivering thousands of hours of engagement for those living with dementia and their care-givers. The focus on building something for their own Moms has driven a simplicity and a product integrity that really hits home with professionals in the dementia, stroke and neurological community. The origins of the product design have been the key to the positive reaction in Arizona, according to local care professionals.