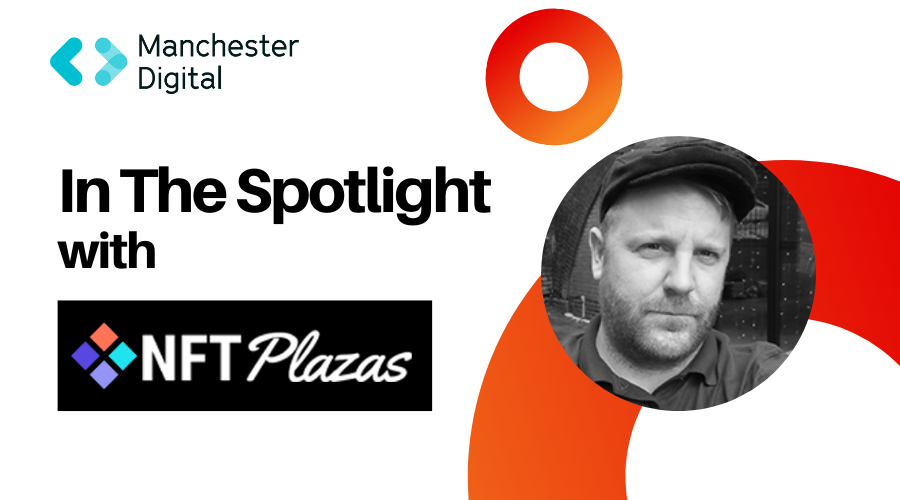 At Manchester Digital we like to interview our members to find out a bit more about what they do and their work in the Greater Manchester digital and technology sphere. This week we're speaking with Chris Thomas, Founder of NFT Plazas.
What does your organisation do?
We are one of the world's top 3 news websites entirely dedicated to NFTs and the Metaverse.
What do you think is currently the biggest issue facing the digital and tech industry?
There are many challenges. In our niche, hardware limitations are a big one, specifically concerning Metaverse development and VR. For NFTs, understanding of the blockchain and the value that brings, is also proving to be challenging.
What is your organisation's biggest achievement?
We created the world's first ever Metaverse billboard advertising network, coupled with a 5 click automated book-and-pay system.
What would you consider to be your organisation's biggest challenge?
NFT Plazas currently runs 98% of all operations using Ethereum (ETH) as a currency. This means that we very rarely deal in £ , $, Euros etc. We are one of very few, truly native Crypto businesses. For some insight as to how that looks, our entire team of 12+ are paid in ETH, as are casual freelancers and agencies we hire. We also receive 98% of client payments in ETH, and so on.
The challenge comes when the value of the currency you use can drop drastically in just a few days. More recently, ETH fell around 70% in just a matter of weeks, the challenge is then balancing that inline with business commitments and obligations. Nevertheless, we made a 5 figure profit in 2021. Our accountant loves us. The ride is wild.
What do you think the future looks like for Manchester's digital and tech sector?
I'm incredibly optimistic for the future of Manchester's digital and tech community. There are some incredible minds dotted around the city, if you spend some time finding them by attending events etc.
Tell us something we might not know about your company?
We are ambassadors for digital ownership, decentralization and interoperability within the Metaverse, and next year we have plans to share this ethos with some IRL events based around Manchester, and the UK. Watch this space.
Thank you Chris!
To find out more about NFT Plazas, click here.
Want to raise your business's profile? If you're a member, contact thom@manchesterdigital.com to discuss featuring your content on our site, social media or newsletter. If you're not a member, get in touch today to discuss the benefits of membership.