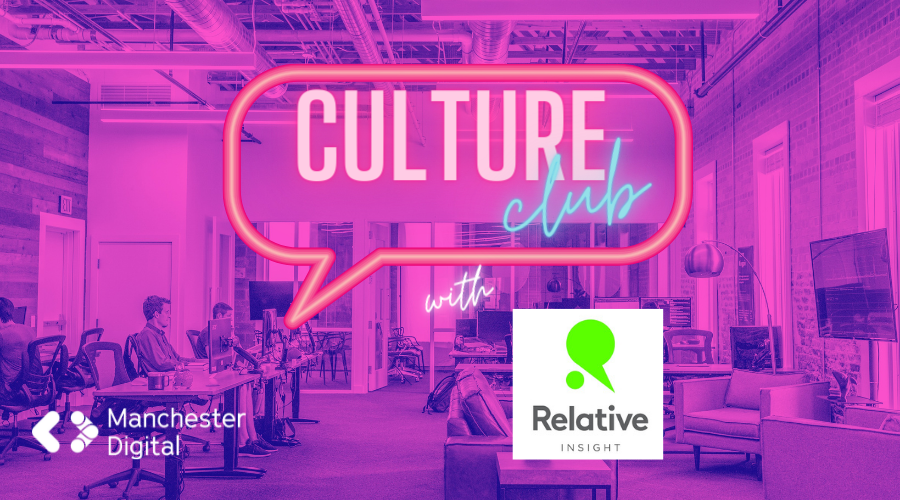 Joining us for the latest edition of MD Culture Club is Relative Insight, whose comparative text analytics software helps organisations generate actionable insights from text data using technology originally developed for law enforcement.
We spoke to three members of their team to find out exactly what it's like to work there.
The talent lead...
Leanne Taylor, Talent Manager

Can you describe your role at the company?
I am the Talent Manager here at Relative Insight, I support the business to find the next superstars to join us and help us to drive the business to it's next stage of growth. I manage the whole recruitment process, sourcing and networking on different platforms and connecting with brilliant candidates. I run and own the full end to end interview process with candidates coming through our hiring process across all locations. From screening calls through to organisation of final interviews and allocating tasks. Organising new starter packs ensuring everything is ready for new employees on their first day. I coach and advise hiring managers on providing a positive candidate experience in order to make the best hiring decisions.
I also have the responsibility for employer brand initiatives including our careers website, recruitment related advertising and community/talent pool building.
What was it about the organisation that attracted you to the role?
The main thing that attracted me to Relative Insight was their core values and what they stood for along with joining a company that's has a very exciting growth plan. Recruiting people into an environment where they can shine, progress and have a successful career within our company also played a part in my decision to join Relative Insight.
Can you describe the onboarding process you've experienced?
In the time between my accepting and starting my new role, The team made me feel very welcome and kept in touch with me on a regular basis, They made sure I had all the information I needed and explained everything in full which made me feel at ease. They had a onboarding plan where I met with every line manager who introduced themselves and what they did within the company so I had a full overview which really supported me in my role at the beginning. I was given a Buddy who kept in touch with me t see how I was getting on and was always there if I needed anything. I also had regular 121's with my line manager to check in and support where needed.
The new starter...
Henry Tracey, Software Developer

Can you describe your role at the company?
I work as a software developer in the backend team. I joined the team just over six months ago, and I'm responsible for the maintenance of the existing system as well as the implementation of new features within the cloud-based microservices structure. The team is extremely collaborative and agile, and we primarily work using Python to leverage data science libraries, optimise data pipelines for our NoSQL databases and maintain and extend our APIs.
What was it about the organisation that attracted you to the role?
The main thing which attracted me to the role was the nature of the work that I would be undertaking. Relative Insight is a SAAS scale-up with an NLP-based offering. I was first attracted to the role thanks to their use of cutting-edge technologies is very well aligned with my interests. Moreover, I tend enjoy working in smaller teams, as it tends to foster deeper collaboration and naturally makes individuals less siloed than in larger companies. Further along the application process, the excellent company culture is what led me to accept the offer over any others.
Can you describe the onboarding process you've experienced?
During the time between my accepting the offer and starting the position, I was in regular contact with the recruitment team to prepare me for my first day with information, documents and tech. My first week consisted of dedicated onboarding sessions to settle me in to the company. I was assigned a buddy, a friendly face from a different team to answer any questions and provide advice, who I was in regular contact with throughout my probation period. Furthermore, and in ongoing support, I also regular 1-2-1 check ins with my line manager to give me a private opportunity to raise any concerns or ask for any support that I might need.
The long term employee...
Jonathan Mountain, Senior Frontend UI Engineer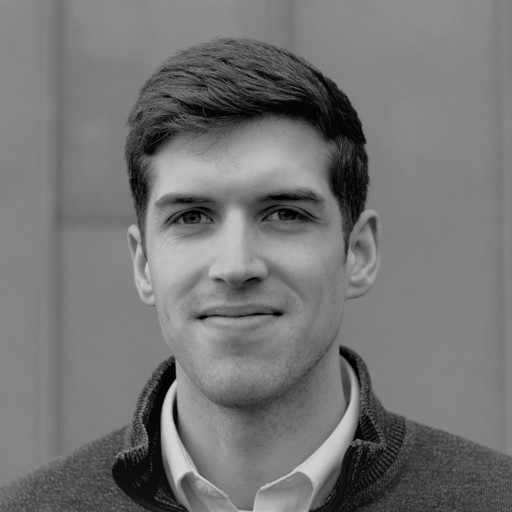 Can you describe your role at the company?
Senior Frontend UI Engineer - I work as part of the development team to maintain and update our product with new features. I also head up the support team which involves coordinating the response to technical support requests which come up from internal and external users of the dashboard.
You've been at the company for a number of years, can you tell me what has kept you at the company for so long?
Really enjoy working here, I've felt myself grow in ability and experience and have also seen the company grow massively. It's always exciting, I'm never bored by what I'm working on. The company looks after it's people well and I feel valued.
What would you say to a person considering joining the company?
It's a great company, it's growing and it's exciting. You'll be given opportunities for personal development. The people who work here are very friendly, everyone gets along and there's lots of social activities too.
To find out more about careers at Relative Insight, click here.
If you're a member and would like to take part in a future edition of our Culture Club series, please contact thom@manchesterdigital.com.