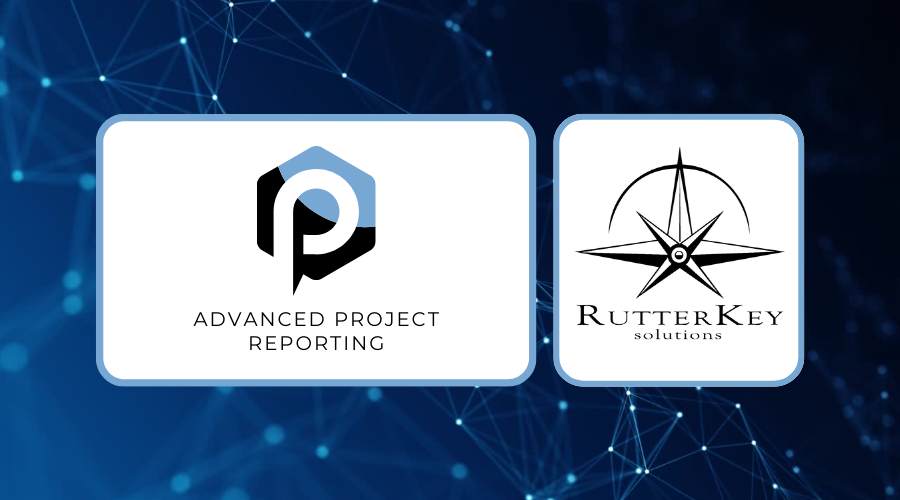 Advanced Project Reporting Released
RutterKey Solutions' second software offering, APR, is publicly released.
Collinsville, CT: RutterKey Solutions today announced Advanced Project Reporting, the second product offering for the company. Advanced Project Reporting (APR) is an invaluable tool for Project Managers and companies who organize and manage their operations, products, or services through Projects. APR provides efficiency and improved performance through enhanced reporting, forecasting, and performance analysis within the IFS Project Management component whilst building on standard IFS functionality.
"Getting accurate ETCs out of Project Managers can be a challenge. APR gives you a running start."
– Bruce Mortimer, CEO and Founder - RutterKey Solutions
Features and benefits of APR include:
- Real-Time & Automated – APR provides an automated real-time estimate to complete, sorted by activity and by project cost.
- No extra information required – APR uses what the system knows to calculate an Estimate to Complete in real-time.
- Instant Results – When a transaction occurs, the Estimate to Complete is updated.
- Control for Project Managers – APR allows the Project Manager control over the system calculated ETC, using their judgment to understand and apply corrective steps to affect project trajectory.
- Advanced History Tracking – APR enables the review and comparison of a project from any point in it's history.
Advanced Project Reporting will be available from 1st August 2022 and is being released on a day that we also launch our own IFS implementation. It has been an exciting few weeks for the implementation team here at RutterKey and we appreciate all the support in getting us to the end goal.
APR assists PMs to get to accurate estimates to complete faster and more efficiently. It delivers total flexibility to Project Managers, allowing them to tailor their ETCs by applying a range of rates to hours to calculate the ETC. Rates driven by baseline, estimated, actual, or simply the Project Manager's defined hourly rate.
Project Managers can easily override the system generated ETC to apply their own judgement to consider action being taken to bend the curve of performance. The tool highlights where the Project Manager's judgement is applied to override the system calculated ETC, aiding in the process of reviewing projects. Advanced History Tracking provides users the ability to look back at any moment in time and compare the financial and schedule status of the project, allowing for period-on-period comparisons or historical reviews.
APR's unique functionality means that it will become an essential tool for Project Managers working in industries such as Construction, Aerospace & Defense, and Manufacturing.
REAL-TIME ESTIMATES TO COMPLETE. TOTAL FLEXIBILITY.
For more information on APR, please visit https://rutterkey.com/advanced-project-reporting/
About RutterKey Solutions: RutterKey Solutions is a consulting business that offers creative ideas and holistic thinking to bring our clients the quintessential technology and process solutions that fit their specific industries and business models.
RutterKey Solutions is an IFS Silver Services Partner and supports customers to implement new IFS solutions, upgrade IFS, enhance or extend the existing capabilities of their current ERP/EAM/FSM/ITSM solution and integrate IFS with third party products to improve workflow or automate their workflow process by using a broader cross-section of the IFS Toolbox.
RutterKey Solutions also partners with Boomi, the best-in-class Integration Platform as a Service (iPaaS), and builds enterprise-wide solutions for its clients. With Boomi, we connect everyone with everything in our client's business ecosystems.
RutterKey has the skills and collective wisdom to ignite a business Digital Transformation.