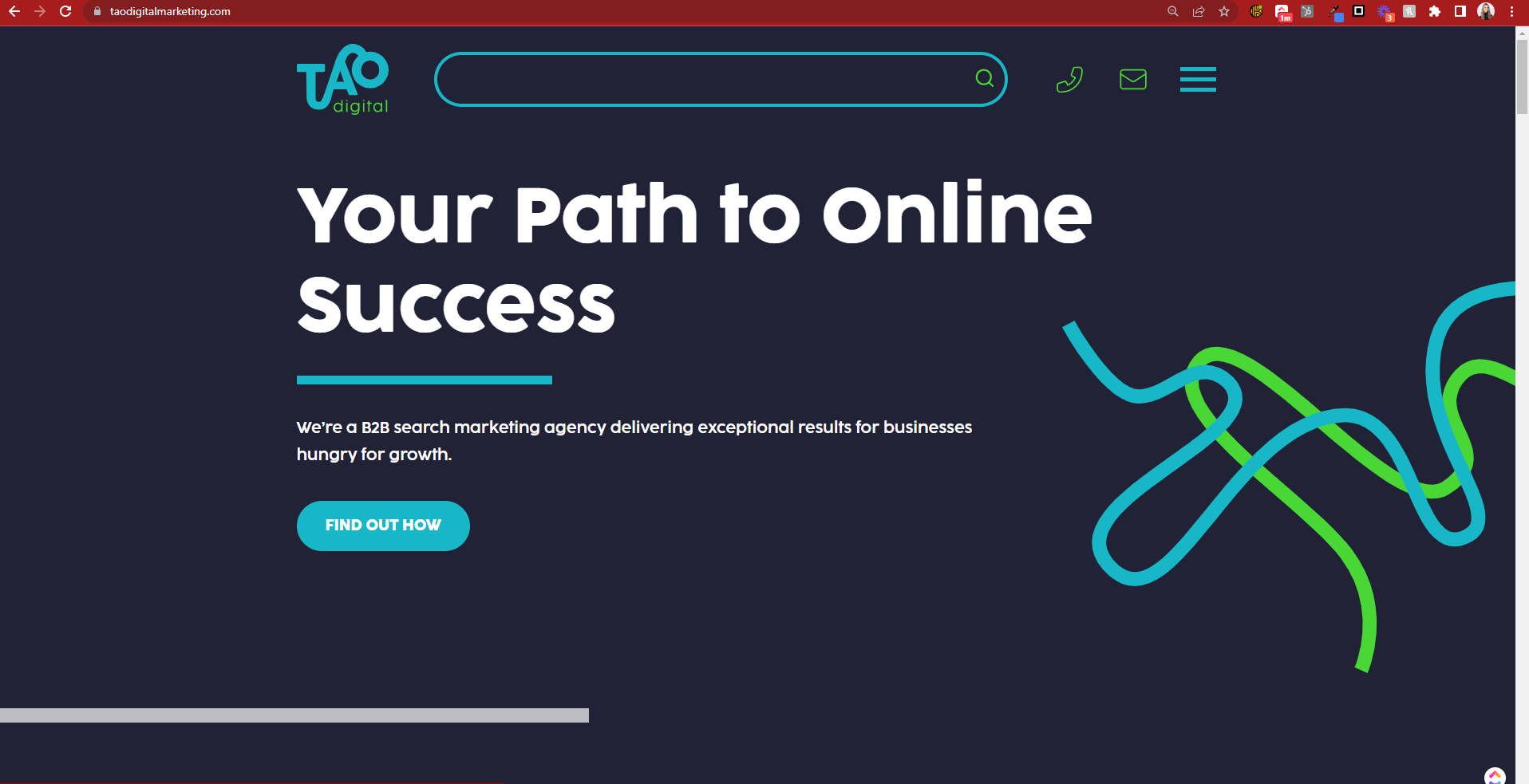 Is designed to run much faster and smoother

Is much easier to use and navigate using different devices and internet browsers

Features updated branding aligned with the company's core values
Matt Tomkin, Founder of Tao Digital, said: "We are really excited to launch our new website after what has been a lot of hard work by many people.
"We pride ourselves on being a search marketing agency with a difference, and our new site really aims to reflect that. We have already promoted a soft launch across our social media channels, which quite a few people have spotted and have been really excited by."
The new website is a culmination of a 12 month collaboration between Tao Digital and Utter Creatives, a graphic design studio based in Lancaster.
Director Dee Darcy said: "It's been a pleasure working with Tao Digital on this major project. We've worked closely with Matt and the team to ensure that the website reflects the company's forward thinking and distinct ethos."
The philosophy of Taoism, where the agency's name originates from, means 'way' or 'path' - leading to the company's tagline: 'Your path to online success.'
"Creating matching design assets, such as the iconic 'squiggles' to reflect a path, were a really major part," added Dee.
Matt said: "It was very important to us that everyone was involved in the new website, and I am proud to say that every single member of the team has made a big contribution to the end result."
Tao Digital specialises in SEO, PPC and Web Design and Development. The business was launched in 2017 and has seen significant growth over the past two years, growing from three team members to seven, due to unprecedented demand.