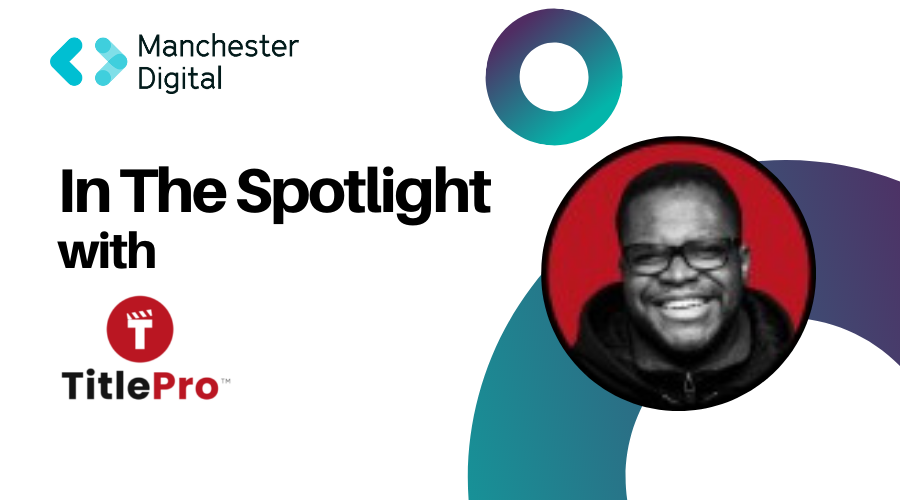 At Manchester Digital we like to interview our members to find out a bit more about what they do and their work in the Greater Manchester digital and technology sphere. This week we're speaking with Nicolay Armando, founder of video production company Title Productions.
What does your organisation do?
We are a video agency who specialise in storytelling through videos and graphic design, as well as distribution on social media and TV. We want to help brands promote their stories and personalities to their audience, allowing them to grow and achieve their goals.
What do you think is currently the biggest issue facing the tech industry?
That's a good question, I think the speed of things is changing quite rapidly and it can be a struggle for people and industries outside of the tech world to keep up.
What is your organisation's biggest achievement?
Helping one of our construction clients to achieve over £1million in requests over social media after building his social presence for 1 year. We managed to produce a number of videos with different focuses and distributed them onto his social media which became a gold mine for requests and referrals.
What would you consider to be your organisation's biggest challenge?
I think we still need to continue improving our visibility in the right rooms and spaces. Expanding our network and becoming a well-known and respected name in the video production industry is one of our main goals which we are working towards.
What do you think the future looks like for Manchester's tech sector?
Very exciting, Manchester has its own way of attracting investment and innovation. The city itself is becoming a very popular place to live and this should only help in attracting talent and enterprise to the city.
Tell us something that we might not know about your company?
As a BAME-led business, we believe that the right context has the power to entertain and educate and impact change for the better. Part of our purpose is having a positive social impact in anything that we do.
Thank you Nicolay!
To find out more about Title Productions, click here.
Want to raise your business's profile? If you're a member, contact thom@manchesterdigital.com to discuss featuring your content on our site, social media or newsletter. If you're not a member, get in touch today to discuss the benefits of membership.