7 December 2022 9:00 - 13:00
If you're an established eBay seller aiming for fast growth, the Online Seller UK Masterclass is perfect for you!
In this masterclass, we explore simple, easy to implement processes that have been proven to increase sales and repeat businesses in the UK and through cross-border trade. We'll use real-life success stories and case studies to show how this has worked for other sellers that we've worked with, and we'll use your own eBay store to demonstrate how to achieve this for yourself.
You'll be well equipped to implement your learning immediately, leading to increased sales and profits in the UK and overseas.
** If you prefer to book online training, we can help with that too. Get in touch to discuss.
WHO SHOULD ATTEND?
Marketing Professionals, Directors
WHAT WILL YOU LEARN?
Getting up-to-date with the latest eBay changes
Product Launch Strategies
eBay SEO
• eBay SEO – Optimise your listings to get to the top of the best-match search results
• eBay keyword optimisation tools
• Getting item specifics right
eBay Premium Listing Design
• Latest eBay listing policy
• Mobile responsive template
• Importance of short mobile descriptions
Competitor Analysis
• Find out your top 5 competitors
• Find most sold competitor products
• Get keyword ideas from top-performing product titles
• Analyse product pricing and best offers
Product Research
• Find the most popular eBay products
• Find the most popular products within a category
• Identify cross-border product opportunities
Pricing Strategies
• Fixed vs Auction vs Best offers
• eBay repricing for serious sellers
Product Differentiation Strategies & Real Examples
eBay Advanced Marketing
• Effective use of eBay promotions
• Promoted Listings Standard
• Promoted Listings Advanced
eBay Reporting and Analytics
• Identify your top performers
• Identify eBay traffic trends
• Identify under-performing listings and take corrective actions
• Maintain your service standard
Seller Performance
• Maintaining top-rated seller level
• eBay Premium listings FAQs
How to Accelerate Product Reviews and Feedback
Reach Customers Globally
• Global Shipping Program (GSP)
• Setting up international shipping rates
• List your items directly on international eBay sites
• Automate cross border listing process
eBay Bulk Listing Tools
Creating your eBay sales growth strategies
Prerequisites for this course
This masterclass is aimed at experienced eBay sellers and typically delegates have experience of trading on eBay in some capacity. Please bring your laptop, this will allow us to make the session practical and tailored to your own account.
Just a few of the fantastic organisations who've attended our previous training.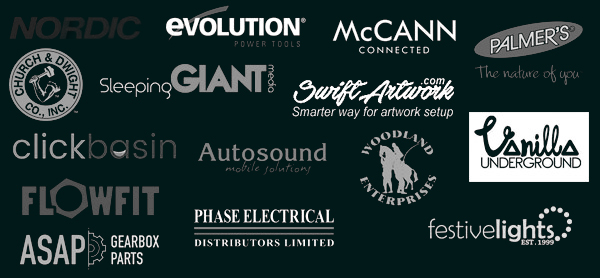 TESTIMONIALS
| Malcolm Pitt, Emmaus UK
Spent a very informative afternoon with Prabhat looking at how we could maximise our eBay. He explained thing in a clear and concise way and gave us loads of ideas and tools to use. We looked critically at what we are doing now and produced a tight action plan to move things along. In my opinion, the time and money spent were well worth it.
| Suzanne Stokes, Tumtumtots
I attended both the Ebay and Amazon Masterclass courses. They were very interesting and informative and very tailored to the people who were on the course (around 8 of us). Prabhat made things simple to understand and I couldn't criticise anything about it. Even the coffee was lovely!
| Sam, Cadetdirect
Booked Prabhat's eBay masterclass immediately after attending his Amazon masterclass. Both were excellent and have helped my sales greatly.
| Mark Ruane, Thejtg
Attended both Prabhat's eBay and Amazon Masterclass' courses and found them to be brilliant. Really easy to follow the course with practical advice which will be put to into place. Couldn't recommend them enough.
£300.00
7 December 2022
9:00 - 13:00
Manchester Conference Centre Weston Building, Sackville Street
Manchester
M1 3BB