This article was originally published on 30 March 2023.
You can read the original article on the 6point6 website here.

---
Shereen shares her experience and insights from 6point6's hands-on Digital Talent Programme and reveals what drew her to a career within data engineering.
What I do
I am a Data Engineering Associate Consultant and member of 6point6's Digital Talent Programme. The programme, with separate cohorts for young professionals and career changers, is tailor-made to accelerate our skills and advance our careers through the right balance of specialist training and on-the-job learning experience – creating a great environment to apply theory in practice.
My first introduction to data was during one of my modules at university. I studied English Language and Linguistics, so it wasn't until my third year that we started using data for one of our modules. We were looking at the acoustics of speech, collecting and analysing speech data and using a software package to perform data analysis. I remember really enjoying it and being genuinely excited by the possibilities that data could unlock.
After graduating, I had a social media and marketing role where I could be very hands-on with our social analytics, looking at the performance of our posts, analysing trends and coming up with actionable solutions. It was here that I realised that data is in everything and is used in every aspect of our lives. Soon after, I completed a coding bootcamp and applied to join the 6point6 Digital Talent Programme.
Self-development is a core part of the Digital Talent Programme with regular offsite days to hone soft skills such as personal brand and networking, as well as time set aside to study for further technical accreditations. The additional benefit of the programme is the strong bond I've built with my cohort. The pace is fast and at times challenging but the wraparound support I've received from mentors, my manager, colleagues from my direct team and elsewhere in the organisation is reassuring and is allowing me to flourish.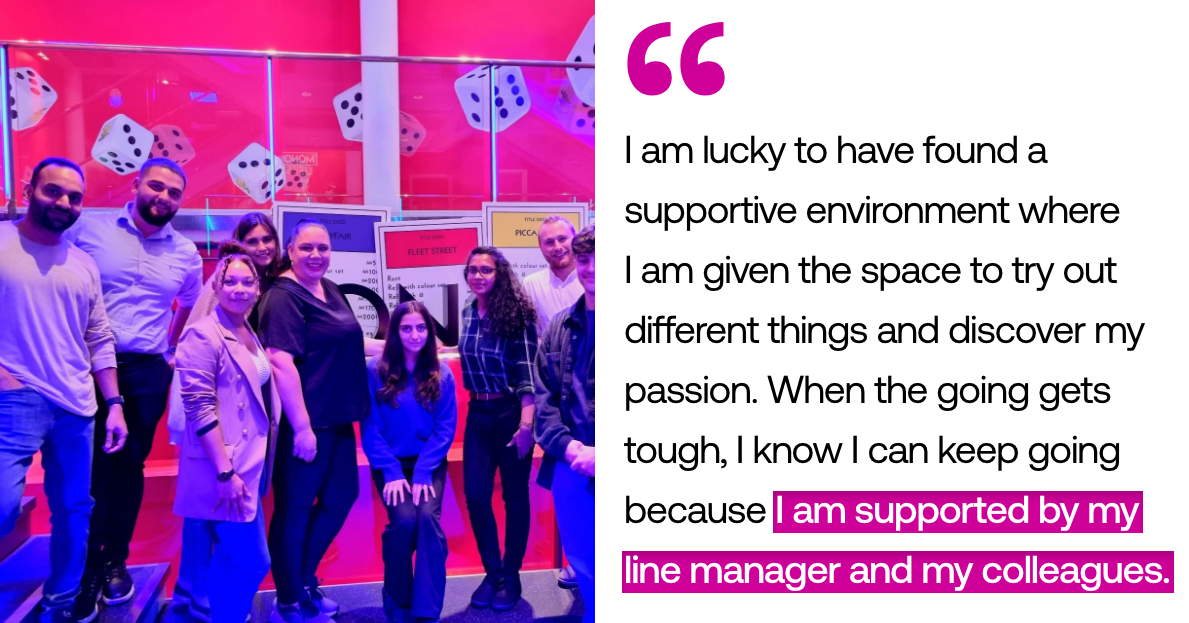 A day in my working life
I am currently working as part of a team on an exciting programme supporting one of our public sector clients to improve service quality through better data insights. I meet the client every morning for updates and to pick up on any live issues. I am in constant contact with other engineers in my team particularly during crucial stages of the project. This gives me great opportunities to learn from the expertise around me. I am also involved in building data processes to improve reliability.
When I'm not working, I love to experiment with new and emerging technologies and techniques. Presently I'm developing an app that can detect the sentiment of any song by using data from media streaming apps to run queries and apply Natural Language Processing. Coming from a Linguistics background, I find this application of technology fascinating and it's great to work in an environment that fosters my curiosity both inside and outside the workplace.
I've also joined the 6point6 Women in Tech Mentoring programme and have been paired with an external mentor. We meet every three weeks to discuss my progress, talk about career progression and exchange insights about the industry. Everyone experiences imposter syndrome at some stage in their career so it's important to build a network of positive role models you can lean on. It helps that 6point6 has a friendly and collaborative environment. Everyone here genuinely wants to help you to succeed!
My career highlights
Starting a career in technology required me to take a leap of faith, but it has been a highly rewarding experience. I recently had a great confidence boost when I was doing a handover with a new starter and realised how far I've travelled and how much I have progressed. It was a great moment and one where I realised that I have an opportunity to pass it on and support my colleagues to achieve their best, too.
6point6 understands that potential comes in many forms and from all kinds of people. I've felt part of the company from day one with access to comprehensive resources and a tailored learning environment that helps me to take control of my own career. My journey here has only just begun, yet I've already had the opportunity to solve challenging problems, gain consulting skills and hone a broader technical skillset.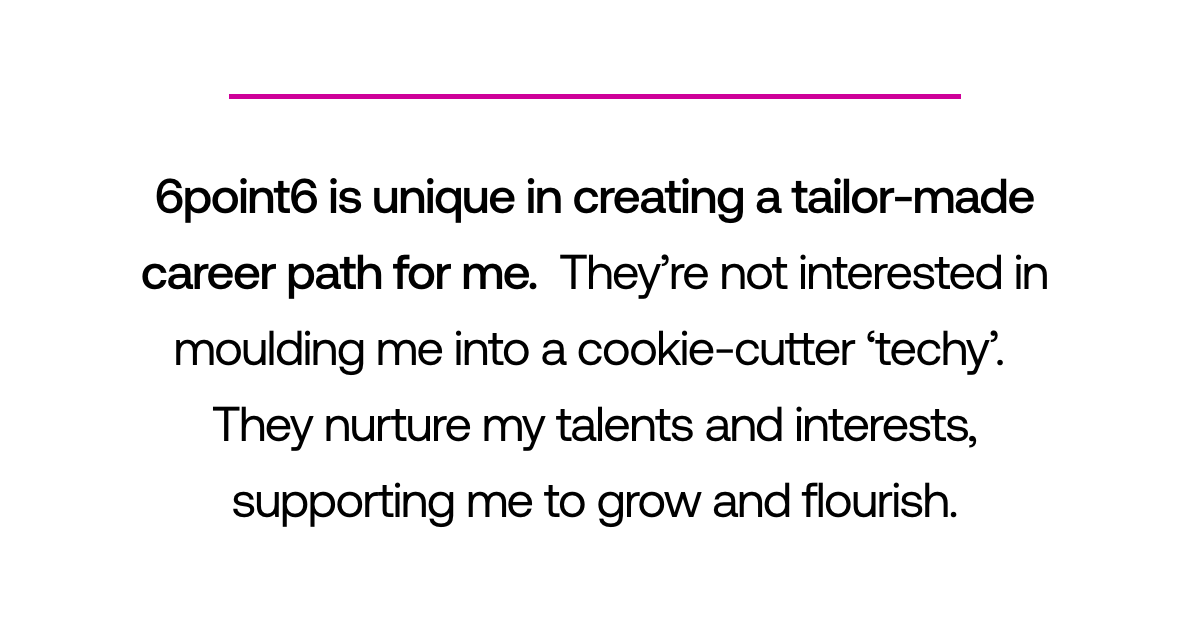 Data is one of the best jobs in the world because…
There is a perception that data can be boring or 'nerdy' – but this couldn't be further from the truth. What drew me to a career in data engineering was how important data is to business performance and how creative you can be in interpreting or transforming data into engaging stories and new opportunities. Without reliable data, you're just making decisions based on assumptions – but high-quality data unlocks valuable insights in every single industry and across every aspect of running a business, whether that's through data pipelines or more complex data processing like Big Data and AI.
My main advice to anyone aspiring to work in data is to try everything first. Learn as much as you can. You will be confronted with many different paths and you may be unsure which to follow. Ultimately whatever path you choose must be one that is rewarding and makes you feel inspired and motivated.

---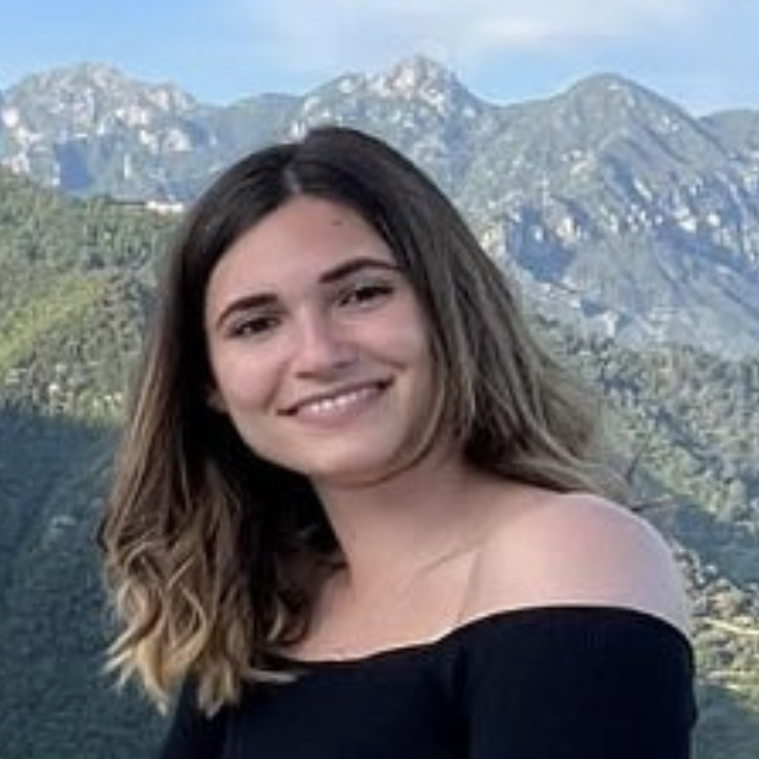 Shereen Raouf, Data Engineering Associate Consultant
Shereen studied English Language and Linguistics before embarking on a career in data. Inspired by the potential of data to unlock valuable insights across businesses and industries, she joined 6point6's Digital Talent Programme to pursue her passion for solving complex problems and to work in an environment where her curiosity can thrive.
Interested in a career at 6point6? Explore our current opportunities.