This interview was originally published on 17 March 2023.
You can read the original article on the WeAreTechWomen website here.
---
Tell us a bit about yourself and your Technical Architecture role?
As Head of Technical Architecture at 6point6, I'm responsible for leading our team of Technical Architects. My job is to create an environment where my team can thrive – coaching and mentoring them as they develop in their architecture careers, and supporting them on their journey to becoming Solution Architects.
I'm passionate about nurturing tech talent – both in my role as well as through our Technical Architecture Academy here at 6point6. Last year, I co-created and developed the Academy to provide a structured programme to accelerate our Architects' development. The pillars of the Technical Architecture Academy span core consulting skills, technical accreditations in AWS and Azure technologies, as well as methodological and application skills. The aim is to take our team through the whole architecture lifecycle and equip our Technical Architects with a toolkit for delivering organisational change and architecting customer-centric technology and systems.
Did you ever sit down and plan your career in tech?
Being agile has been the guiding principle of my career strategy to date – and it's one that has worked well for me against the backdrop of an ever-changing technology landscape. Staying ahead of the curve means I'm always on the lookout for new technologies and opportunities to evolve my expertise.
That's why I coach my team to get comfortable with being uncomfortable. Keeping pace with technological change requires us to experiment: trial new things, learn from experience, grow from our mistakes – and overcome our fear of failure or the embarrassment we feel when things go wrong. To quote the foremost principle of agile methodology: "without failing fast, we can't learn".
My own leap of faith into the unknown has led me to where I am today. In 2021, I left my company to retrain with Amazon Web Services. I'd held senior roles across the B2B Managed Services business for over a decade – but I was eager to expand my skills and ready to join a bigger IT world. That year, I retrained through the AWS Academy and qualified as an AWS Certified Solutions Architect Associate and Cloud Practitioner before joining 6point6 in my role as Head of Technical Architecture.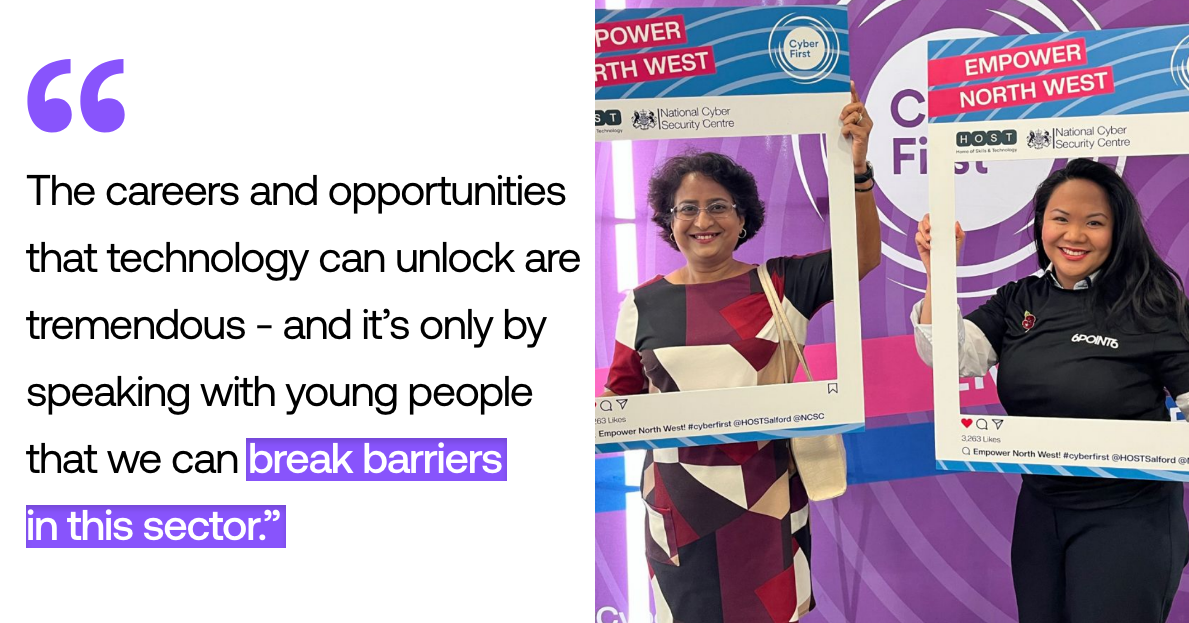 Have you faced any career challenges and how did you overcome them?
As a woman in tech, my career journey has been anything but linear. In fact, I first realised I wanted to work with technology when I was a little girl and my mother retrained in computing. It was the 1990's and at the time I didn't realise that a woman in tech was rare. It wasn't until I started studying computing in college that I found myself the only girl in the room. And so, despite getting great exam results, I stopped after one module and pursued studies in English and Media instead.
We all know that representation in the classroom is important – but reflecting on this experience now as a leader in tech, I'm conscious of the urgency to inspire and encourage girls into STEM subjects. I believe I have a responsibility to ensure that no one else will be the only girl in the room. The careers and opportunities that technology can unlock are tremendous – and it's only by speaking with young people that we can break barriers in this sector. We are making enormous progress, but I want to show the next generation of girls that they can dream of being anything.
What has been your biggest career achievement to date?
Providing support, bringing people together, and seeing those around me succeed is what brings me the greatest sense of accomplishment. I'm fulfilled by helping people on their journey, and nothing compares to seeing my mentees and colleagues grow and reach their goals – whether that's passing an exam, landing a new job, or finding success in their careers. I'm fortunate to have the opportunity to marry a lifelong love of technology with a passion for building communities for women and allies to thrive, and coaching them to achieve more than they believed they could.
In 2021, I became a mentor for two AWS Academy training providers, and founded and launched two new networks dedicated to championing diversity and tackling the gender gap in IT: Women and Allies in Tech, and AWSome Women and Allies in Tech. The former network spans the entire e-careers AWS Academy training programme, and has connected more than 100 women to date across 16+ isolated cohorts.
What I love about my role and the team within 6point6 is how people across the business are empowered to drive change and realise their ambitions. Last year, I worked alongside my colleague, Phoebe Swindon, to launch the 6point6 Women in Tech Mentoring Programme. This programme connects female tech leaders across the industry with women at 6point6 – supporting our colleagues to grow their networks and thrive in their careers. It's a very rewarding and humbling experience to join a community of colleagues who are striving to engineer change and positively impact the lives of those around them.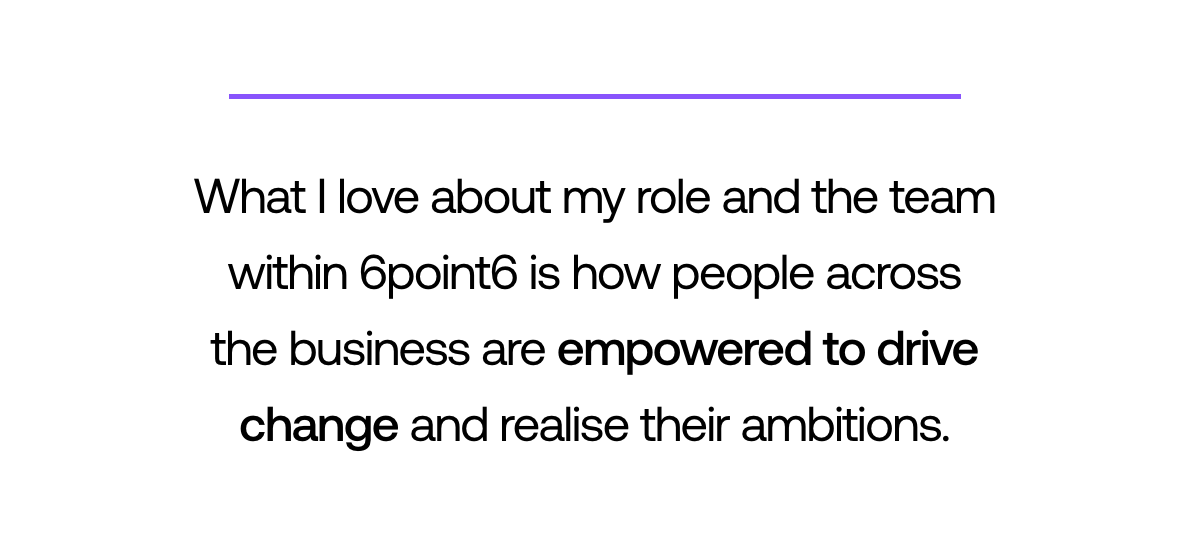 What resources do you recommend for women working in tech?
It's a really exciting time to be a woman in tech – there are so many resources out there! Personally, I'm a huge fan of TEDx – I find these talks and the stories that people tell really inspirational. As an AWS Community Builder, I also can't recommend AWS Cloud Women UK or the fantastic Women in Cloud 'Get Introduced' programme highly enough. Through these communities I've met so many amazing people and built a network that truly empowers me to be the best technologist, consultant, leader and mentor I can be.
---
Interested in a career at 6point6? Explore our current opportunities.