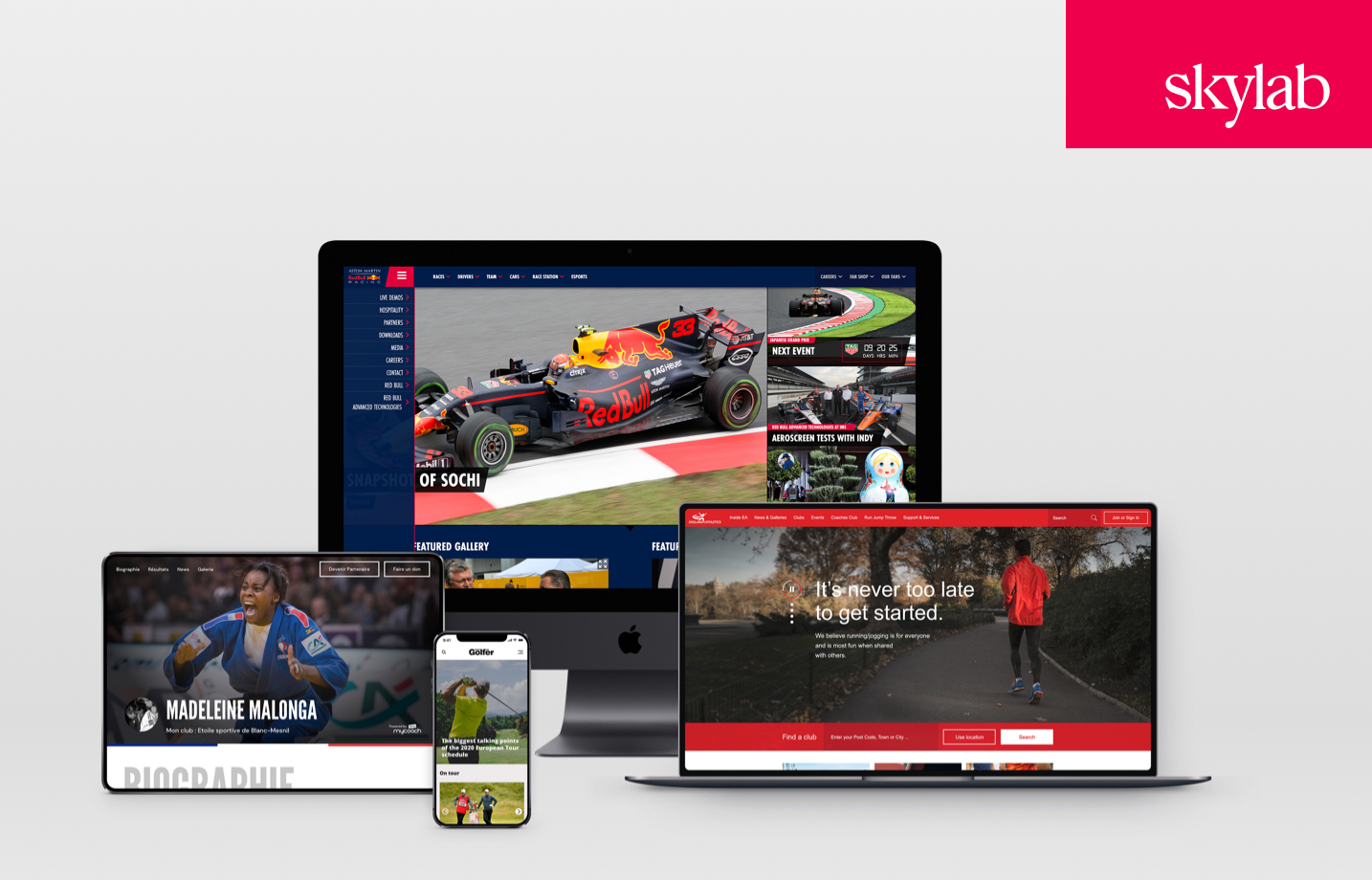 WordPress VIP, the leading provider of enterprise WordPress, has added Skylab to its prestigious Featured Agency Partner program. Skylab is one of only 20 partners in the prestigious group that features some of the best enterprise WordPress agencies in the world. Skylab was chosen by the UK government's Department for International Trade as an Export Champion and was also chosen as one of Creative England's top 10 'Future Leaders' out of a field of over 500 businesses.
As the experts in enterprise WordPress, WordPress VIP provides a fully managed WordPress cloud platform for unparalleled scale, security, performance, and flexibility; as well as end-to-end guidance and hands-on support. Some of their enterprise clients include Spotify, Capgemini, Facebook, Microsoft, CNN, and others.
Skylab is a digital innovation agency based in Manchester, United Kingdom that specialises in creating digital strategies and innovative digital products and services for some of the biggest names in sport.
Skylab works in long-term partnership with clients on their digital transformation and evolution. Skylab has devised strategies and solutions for sports clubs such as Manchester United and Manchester City, Formula 1 teams such as Aston Martin Red Bull Racing and Scuderia Toro Rosso, national associations such as England Athletics, Swim England, England Golf, UK Coaching and the British Paralympic Association and world federations such as ITTF (Table Tennis), AIBA (Boxing), ICF (International Canoe Federation), FIFA and the International Olympic Committee.
Key criteria for agency partners include clear product understanding and innovative go-to-market strategies. VIP vets every partner to identify agencies with a proven track record of successful and forward-thinking implementations of WordPress at scale.
"WordPress VIP is experiencing significant growth and we're poised to deliver transformational results for brands who require best-in-class digital experiences," said WordPress VIP CEO Nick Gernert. "We're excited to welcome new agencies alongside our existing partners to help us deliver on the most demanding implementations of enterprise WordPress."

Skylab CEO Nigel Collier said, "Being chosen by WordPress to join their elite group of official partners is further recognition and validation of Skylab's ability to create world-class work, on a world stage. Skylab has built an enviable reputation as one of the top international digital agencies in sport and we are looking forward to joining the WordPress family and bringing our expertise in creating highly innovative digital strategies, websites and applications to the enterprise WordPress space."
For more information about Skylab's partnership with WordPress VIP, please visit their website