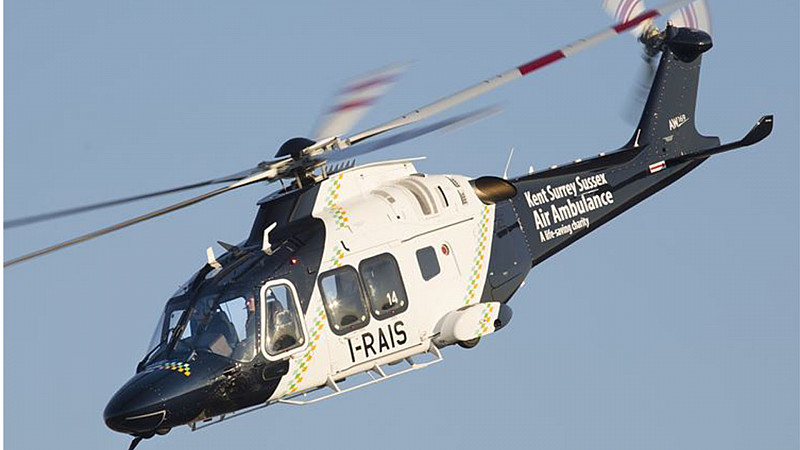 Sigma has been appointed by Air Ambulance Kent Surrey Sussex (AAKSS), following a competitive pitch, to improve user engagement through the website, increase donations and deliver a better digital user experience.
Launched in 1989, AAKSS has brought Sigma on board to overhaul its digital platform, creating a new, agile and engaging site to drive an increase in fundraising for the independent charity, which provides a vital emergency service across the region.
Collaborating closely with the AAKSS team, Sigma's specialist designers will reshape the charity's digital presence, to deliver a new site with a focus on high usability by March 2020. Once complete, it will boast integrated features such as digital donation capability and lottery entry, to drive increased fundraising for the air ambulance service.
Sigma is a leading specialist in user experience (UX), with an inclusive approach to improving the accessibility of digital products and services – covering websites, intranets, mobile apps and software.
Hilary Stephenson, managing director at Sigma UK, said: "We're extremely excited to be working alongside the team at AAKSS. Their round-the-clock, life-saving work is absolutely vital and so it's great to be chosen to help them improve the experience of visitors to their site.
"The charity sector, like many others, is undergoing a major digital transformation. As such, it's important to ensure that all platforms are fully optimised to maximise engagement with potential donors – that's what this project will deliver."
Denise Hooton, Head of Marketing at Air Ambulance Kent Surrey Sussex said: "It's great to have Sigma on board to help ensure that we can continue this essential life-saving service for people across our region.
"Their team has been extremely responsive to our requirements, and we look forward to seeing the positive results of the work ahead."