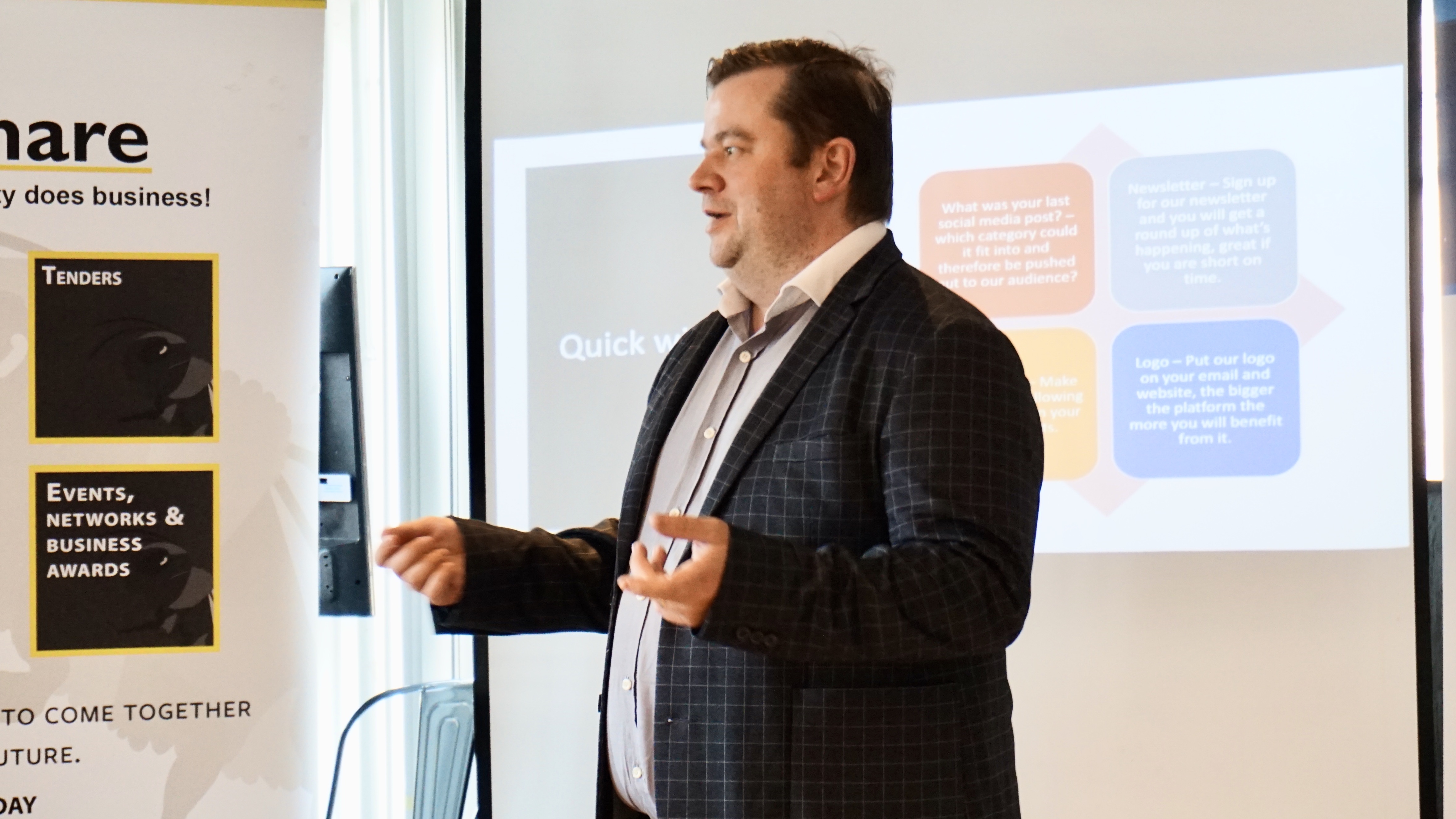 Manchester offers a wide range of opportunities and has become a major player in the digital and technology industry.
Recently, our Head of Account Management, Stephen Hobson was included in Embryo Digital's 'Top 50 Mancs Who Say It Like It Is'. We caught up with Stephen, to talk about all things Manchester and to hear his thoughts on why Manchester is a great place to do business.
How do you find doing business with companies in Manchester?
It's pretty simple for me to do business in Manchester in fairness, we have a city of amazing businesses as well as some very inspirational leaders and people. Most of the people I meet with prefer direct and open honesty on what we can achieve and why we are a good choice. I don't make any decision for anyone, I just highlight what's available and try and cut out the rubbish we see in certain quotations. We try and give a simple but effective quotation that isn't 40 lines and 30 pages long outlining what the service, solution, and the price are.
Genuinely most of the companies we talk to prefer this approach and we have no need to use smoke and mirrors.
Why Manchester?
It is home for me and there is nowhere else in the world like it.
I have always said that the city has thrown up a number of chances that I don't think I would have got in another city. I have worked with many great businesses and hold a lot of respect for the people who have given me opportunities in my career. I still love the occasional drink and we definitely have some of the greatest bars and restaurants here in the city centre.
Networking?
I still do lots of it and believe like any business it's important for networking groups to listen to what their audience wants. Manchester has lots of great stuff going on, I would suggest looking at some of the local groups as a good starting point.
Is Manchester on the up?
I think as a city we have some challenges ahead, we definitely have seen some major shifts in business towards Manchester. However, the issues with transportation across the city restrict us, we also need to take hold of some of the challenges we have as a community as the homeless community in Manchester seems to be at the highest and there seems to be little help apart from charitable groups there to tackle this. I don't see how we can say we are on the up as a city whilst ignoring this.
Did you mention bars and restaurants?
We definitely have some great pubs in the area, The Angel and The Marble Arch offer an incredible drinks selection and great service. I also love Salut Wines, it shouldn't work as a self-service wine bar, but it strangely does and again the staff and service there are amazing. I just can't get enough of Rudy's Pizza at the minute but there are loads of great places to try!