Born to race, driven to succeed
Since 1899, Duckhams motor oil has achieved legendary status, both on and off the track. Renowned and respected by car enthusiasts worldwide for its high-performing, engine -protecting quality, this iconic green multi-grade oil brand became a benchmark in motor sport, supporting upcoming drivers and established winners all the way to racing glory. Watch the Duckhams Motorsport Heritage video here
Absolute played a pivotal role in helping to bring this iconic brand back to top flight motorsport, reigniting its links with a new generation of driving talent in the Porsche Carrera Cup GB Series.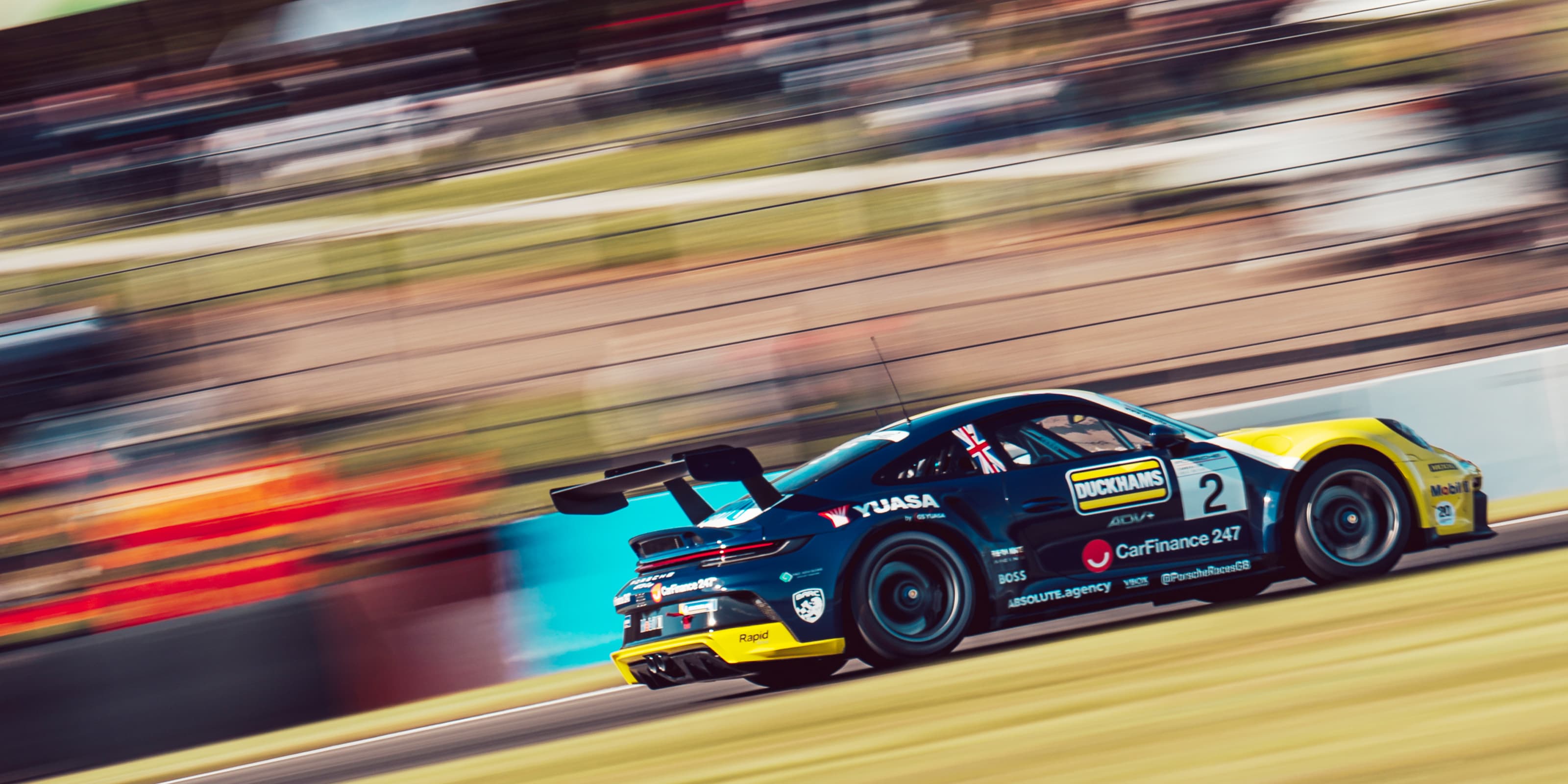 The Insight

From a standing start, we set out to build the Duckhams brand, supporting the drivers, building partnerships and connecting partner brands together ready for on and off-track success.
In 2022, following our success in supporting Dan Cammish to winning the Porsche GB Championship, we agreed with Duckhams to expand the sponsorship programme to support a two-car team. To achieve this, we knew we would have to bring in more partners to maximise activation and achieve the numbers necessary to compete at the highest level.
After onboarding leading battery manufacturer GS Yuasa, we succeeded in bringing in CarFinance 247, Porsche Retail Group and Marathon Watches as key strategic partners for 2023.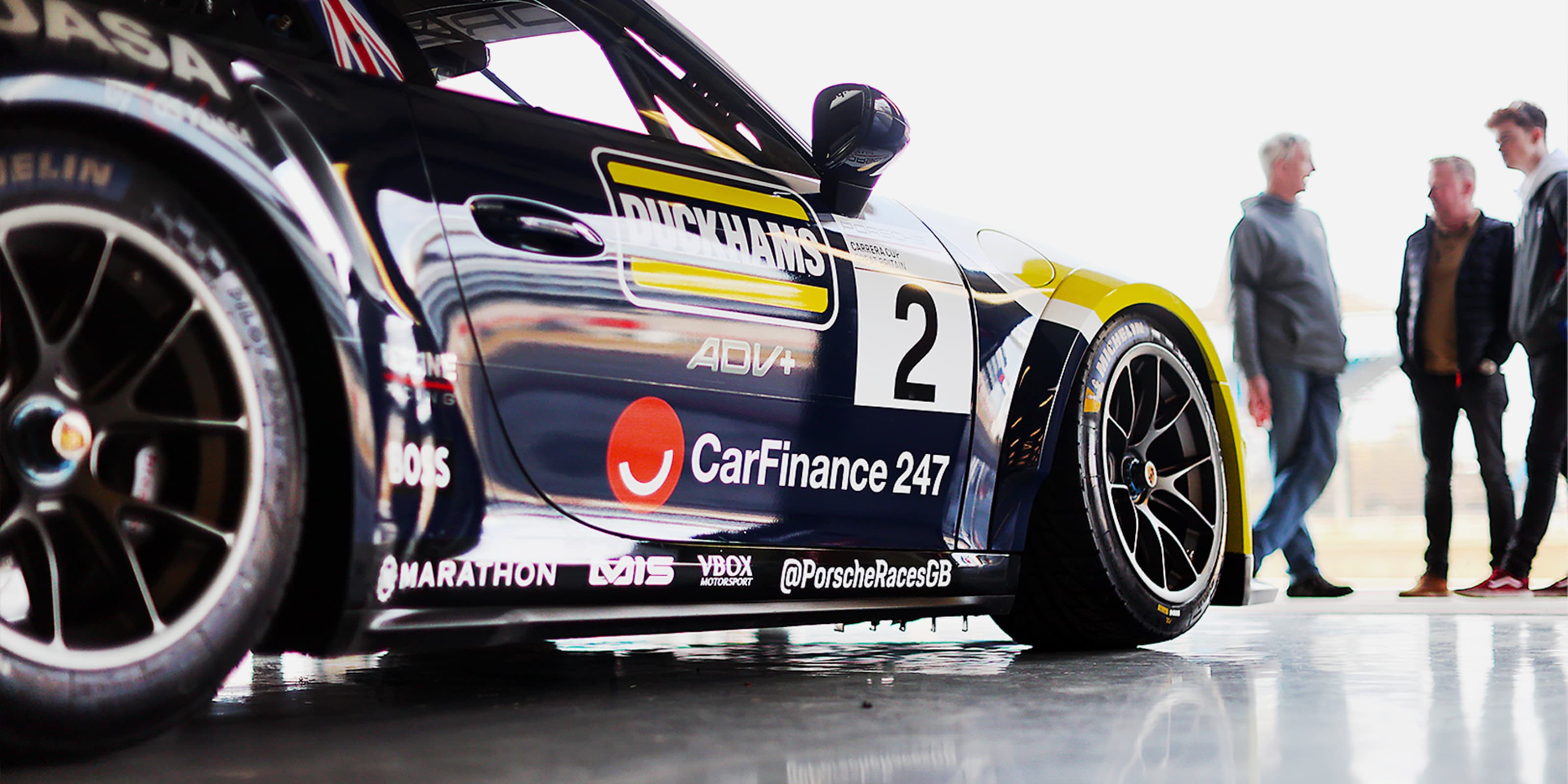 The Idea

The challenge was to restore Duckhams back to its former glory. To get there, we made brand awareness our key objective, through accelerated multi-channel activity designed to place the brand front of mind for a new generation of motorsport fans.
We began by bringing back the iconic blue and yellow colours in the livery of the new Porsche 911 922 GT3 Cup car. We combined this with the Duckhams oil droplet icon that featured in Duckhams ad campaigns to create a bold, impactful livery that stands out on track.
The Delivery

The challenge was twofold; to continue Duckhams valued tradition of supporting the motor stars of the future, while ensuring an outstanding return for our brand partners. Our track record in delivering high sponsorship ROI, meant we were able to support the marketing strategies of Duckhams and our team sponsors across not just one, across four key areas, helping to engineer a 40% sales increase for Duckhams in 2022.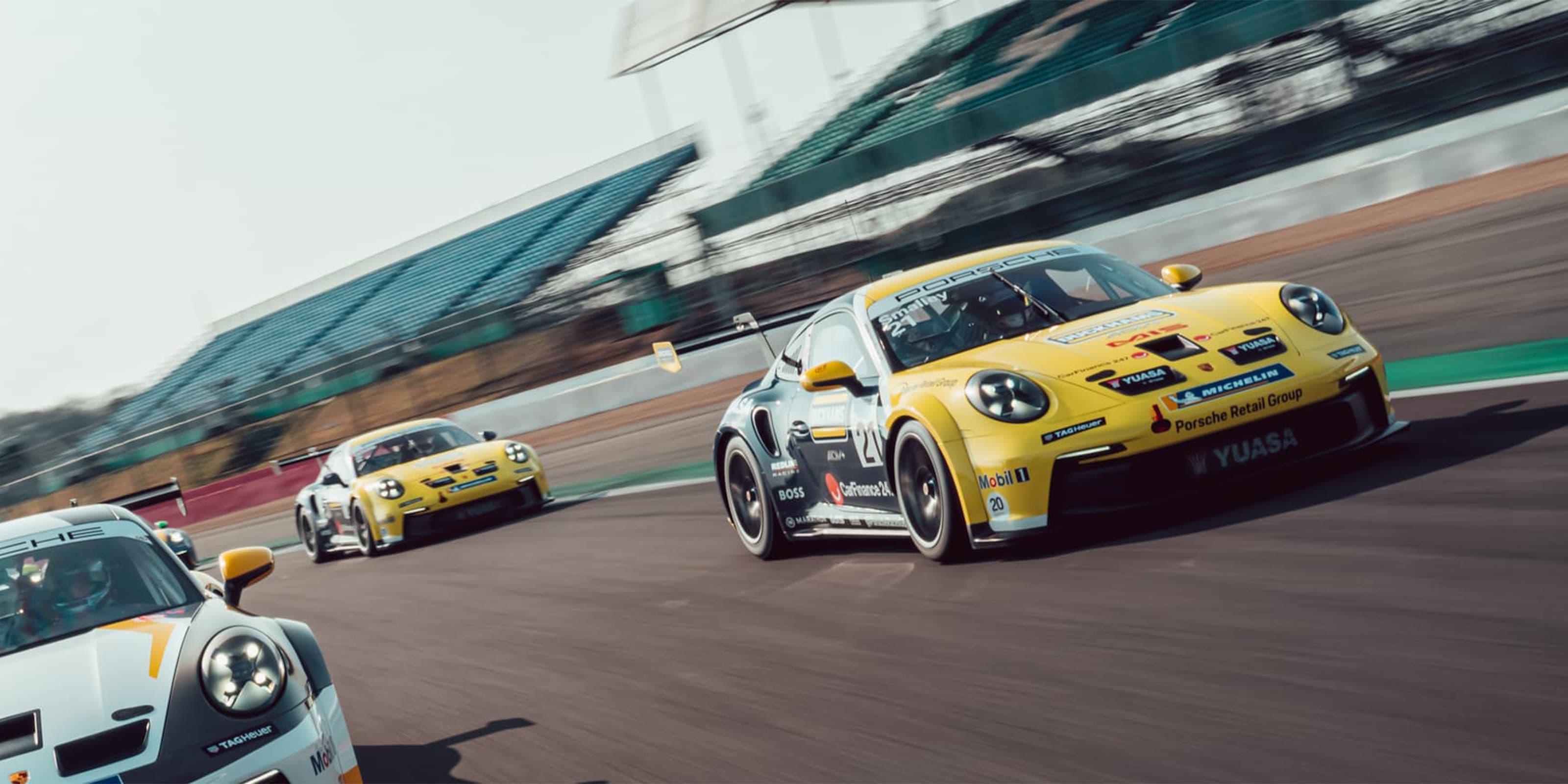 Brand awareness

The creation of a new iconic car livery spearheaded a co-ordinated media strategy across multiple broadcast, social and digital channels. Brand exposure was further enhanced with ITV and ITV4 providing coverage across the 2022 season, giving Duckhams the perfect platform to reach a global audience.
We developed a social media strategy for the season which included our 'Born to Race' video series, supported by pre, during and post-race activity and videos. In total, 301 social posts were created over a 9-month period. A strong digital presence was established, along with a streamlined website which was created with our own Absolute Control Lite software.
Additionally, the Absolute PR team also played a pivotal role in brand activity, scoring major successes such as a slot on ITV News and a coveted 4-page supplement in Autocar.
Sales Promotion With Duckhams' brand licensee, Rapid Group, we launched a promo using a rewards system designed to incentivise sales through their 20,000+ garage network. The points earned enabled garages to claim back Duckhams merchandise, race tickets and track hospitality.
Activation

Trackside, Duckham's enjoyed total brand presence, maximising interaction with the 320,000 spectators attending across eight race weekends via branded flags, driver cards, partner posters, leaflets and lanyards.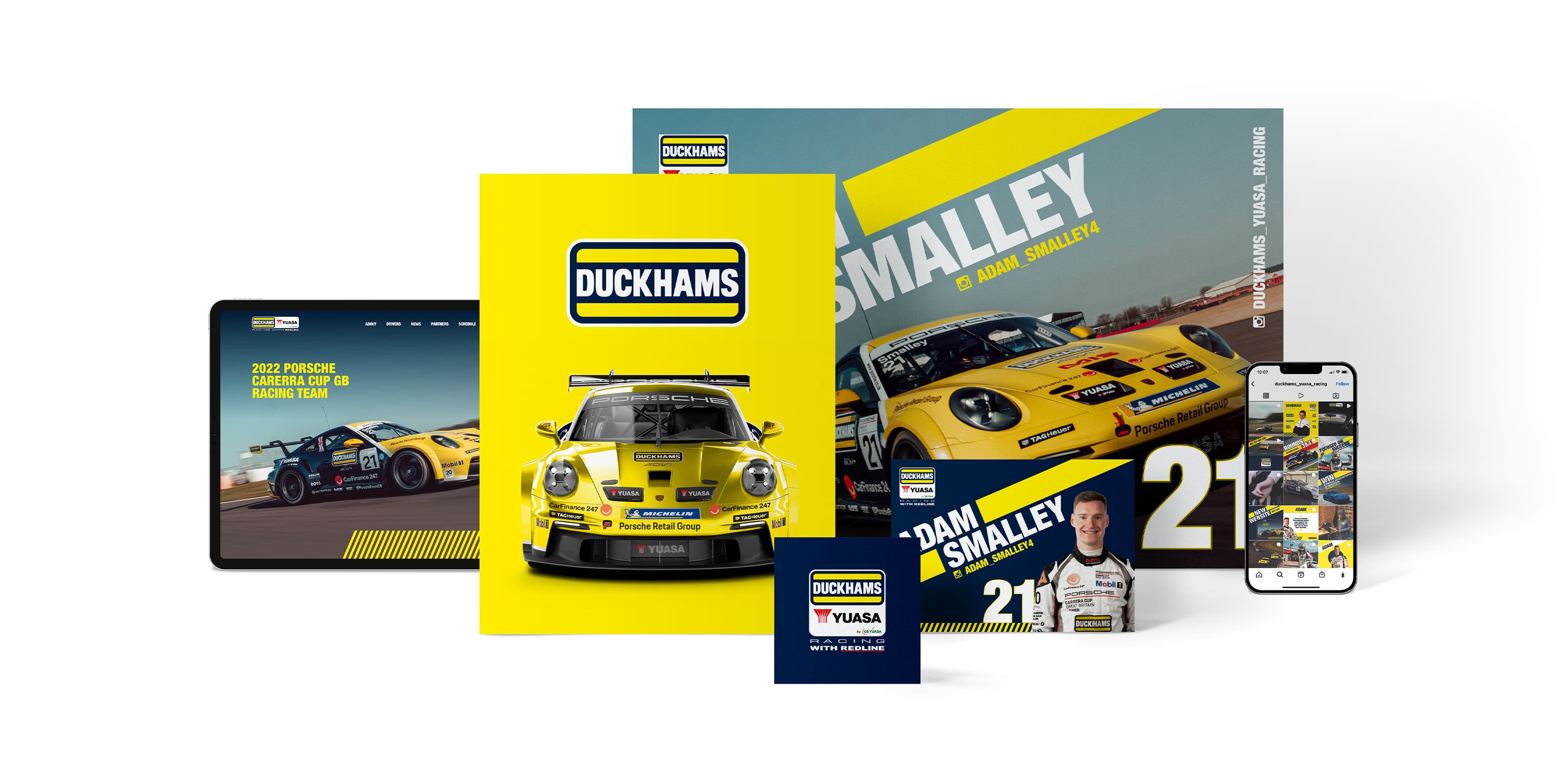 Networking, Hospitality and Events

From a Corporate Karting Event in Dubai to a Race Simulator Day and other events in-between, we gave our guests adrenaline-boosting opportunities to engage with our sponsors and the racing team. Throughout the course of the season we also hosted over 250 guests at the Porsche Hospitality Centre and private suites with personal appearances by drivers.
We look forward to driving Duckhams Yuasa Racing and our partners on to even greater success in the future. If you would like to know more about how we could help you with your branding, content or website development, please contact us here.