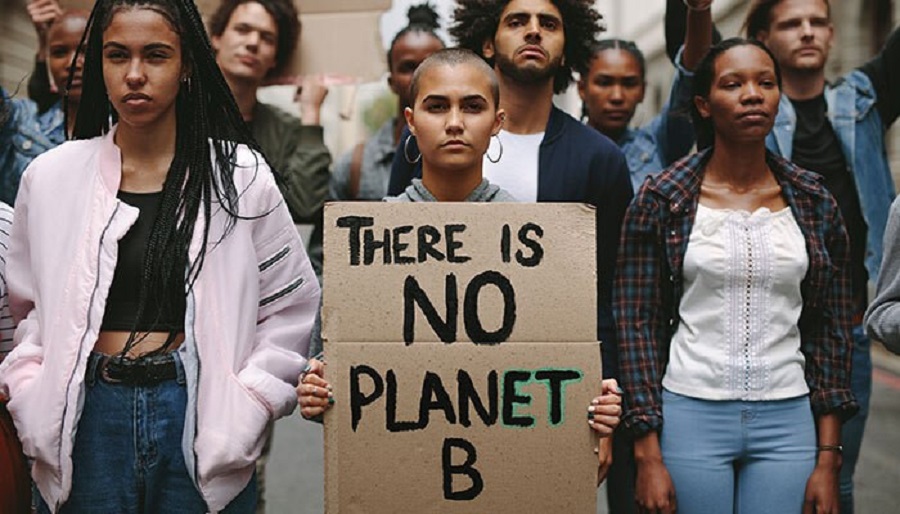 Not many would have predicted the challenges 2020 brought and the digital marketing trends that ensued, but as we move into a new year experts at Access are now forecasting the new technologies, behaviours and trends that they believe will come to the fore in 2021.
Simon Landi, managing director of Manchester based UK marketing agency Access (www.weareaccess.co.uk), says:
#1. TRUST & BRAND LOYALTY ARE BECOMING MORE INTERTWINED
2021 is going to present new challenges for brands trying to connect with, and influence, all audiences who have forged new shopping habits and upped their expectations when it comes to how brands engage with them, but a particular focus will need to be on how to win the hearts and minds of Gen Z.
An increasing regard for eco-consciousness and social equality has put extra pressure on companies to showcase their contribution to fighting widespread social issues. Gen Zs favour brands that show this and, given how quickly loyalty is won and lost with this generation, there are major risks for those who backstep or falsely commit to these values. Cancel culture is a real thing - and the boycotting of Oatly (following allegations that a private equity firm who owns a stake in Oatly has contributed to deforestation in the Amazon) proves this.
Brands aren't just marketing to a generation of colourful, tech-elite trendsetters anymore – they're dealing with informed, vocal users who want to change a world that's rapidly changed them. Brands will need to learn when to take a stance on the issues and when to take a back seat or risk being cancelled.
#2. INCREASED USE OF VISUAL TECH FOR RICHER CUSTOMER EXPERIENCE
The pandemic has pushed many companies into looking at new and exciting types of technology as a means to reach and drive greater engagement with customers in the virtual world. A great example of how brands are adding more digital functionality to their marketing – as physical retail continues to pose a challenge - is Porsche's 360 degree car walk through that allows users to interact with the car as if they're actually in it. Similar to a mobile app created by KitchenAid, the brand also has an app that uses Augmented Reality (AR) technology that enables customers to see what one of their cars would look like on your drive or in your garage etc.
While companies have had access to virtual reality tools and this type of technology for a few years now, in 2021 we will see a much wider range of brands introducing features and functionality like this to bring their products alive via screens. The pandemic forced fast paced change for communicating with audiences virtually but this shift will continue even if the world does return to some kind of normality and physical store experiences become feasible again.
#3. WFH IS HERE TO STAY WITH GREATER USE OF SaaS COLLABORATION TOOLS
Like with showrooms and stores that have had to look at new ways to counter the lack of a physical presence, businesses have had to adapt their office-based working practices to remote operation.
With the use of technology some businesses have navigated remote working extremely well, so much so that many companies will not return to only offering office based roles but broaden their talent base with flexible remote working permanently. So we'll continue to see more use of software as a service (SaaS) tools such as Parabol, which helps to run team retrospectives and operate through a distributed organisation, and Miro, which can be used as a substitute for marking on a whiteboard for collaborative working or scoping out workflows together.
And yes – Zoom is likely to continue as a key means of communication throughout 2021!
#4. GREATER USE OF TEST AUTOMATION
In line with many advances in digital marketing technology, automation has fast become a necessary industry mainstream. From marketing and sales, through to production itself - almost everything is beginning to come with an automated shortcut. And most recently, we've seen an upsurge in test automation within the Quality Assurance department – a trend that will continue in 2021.
With both business and consumers demanding so much more from digital technology, an unreliable, unintuitive and clunky platform can quickly damage reputation and significantly impact sales. Therefore, rapid turnaround of updates to fix issues, and the design and development of competition-beating functionality, is now the norm.
Underpinning the work of the wider QA team, the adoption of automation is therefore providing quick, repeatable tests that reduce the time for completing test sets and ensure tests are performed in the same way every time. This improves the consistency and frequency at which tests set can be run in comparison to running the same sets manually. They can also be triggered automatically as part of the development build processes to ensure that fundamental functionality has not been compromised.
So with the massive increase in digital adoption, brands will need to keep on their toes and move swiftly to keep up with the high expectations of digital experiences that consumers have, and test automation is a sure-fire way to keep that pace in 2021.
#5. CUSTOMER EXPERIENCE IS KING
In 2021 for brands to survive and thrive it's all about iterating the customer experience to not only meet but exceed heightened consumer expectations.
For those businesses that are already succeeding online and delivering a first rate digital experience it will mean going faster and pushing the boundaries even further – as many businesses continue to raise the bar in terms of user experience. And for businesses that have delayed moving online or evolving their online experience, they will not be able to afford to ignore the importance of creating a digital service that is now the expectation of all audiences.
High expectations from digital consumers means that CX needs to be central to all digital marketing plans. From website navigation, to social media, if your brand doesn't deliver a high quality customer experience, your consumers will go elsewhere. 2021 will therefore see the continuation of brands getting to know their customers more than ever before, because if they don't, the increase in digital sales we're seeing won't be coming from them.