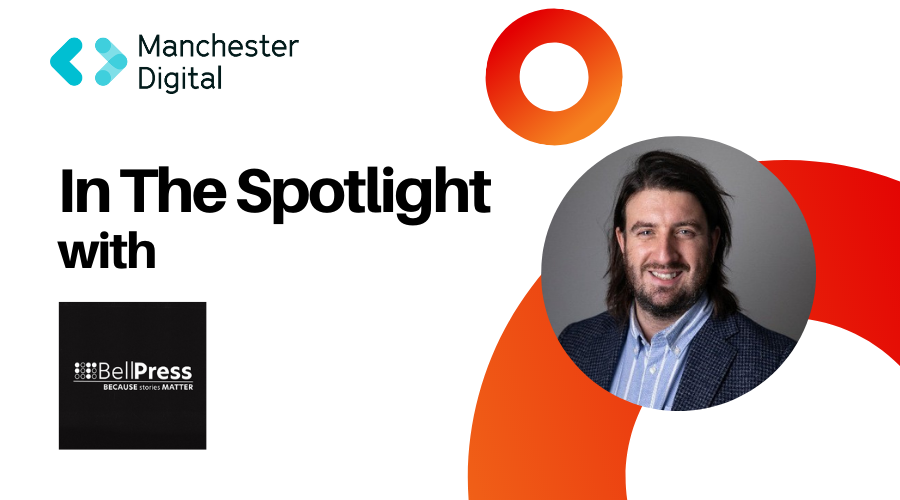 At Manchester Digital we like to interview our members to find out a bit more about what they do and their work in the Greater Manchester digital and technology sphere. This week we're speaking with public relations and communications consultancy, BellPress.
What does your organisation do?
We listen to clients and potential clients and partner with them to evolve their story while enhancing and protecting their reputations. BellPress is well positioned to develop concise and meaningful stories while balancing editorial relevance with broad market appeal due to our Director's background as both a journalist and public relations consultant. We specialise in PR, media relations, press management, strategic media counsel, reputation management, crisis communications, public affairs, content writing and research and analytics.
What do you think is currently the biggest issue facing the digital and tech industry?
Filling the vacancies that continue to grow at a rapid rate; and more importantly filling them with young people who have both strong people skills and technical skills.
What is your organisation's biggest achievement?
The consultancy launched in mid-January 2021, arguably the most brutal period of the Covid-19 global pandemic. We prepared well for launch and got our offer and positioning right which has resulted in the delivery of impactful work for a wide range of companies in multiple sectors.
What would you consider to be your organisation's biggest challenge?
Attracting writing talent and professionals who know how to ask potential clients and clients the right questions. At BellPress, on the few occasions when we outsource writing tasks, we only approach either journalists or ex-journalists to complete them. This is done because we treat clients' money like it is our own. We do 'what we said we would do' via Agreement Frameworks put in place with clients. Work of high quality is the bare minimum.
What do you think the future looks like for Manchester's digital and tech sector?
Very bright. A BellPress client, software consultancy Codurance, attracted some media attention when its northern leader Amelia Bampton made an informed prediction that Manchester will soon produce another Unicorn company. We firmly agree with this opinion which speaks volumes for the future of Manchester's digital and tech sector. The tech sector in the city is undoubtedly growing at a rapid pace which is both exciting and welcome when you consider the economic pain many companies have endured over the past 18 months.
Tell us something we might not know about your company?
Our first job after launching was promoting a book in the US and UK. Having arranged a phone call with the author to source information our Director Alex Bell couldn't get through to him as he was chatting on zoom to Matthew McConaughey.
Thank you!
To find out more about BellPress, click here.
Want to raise your business's profile? If you're a member, contact thom@manchesterdigital.com to discuss featuring your content on our site, social media or newsletter. If you're not a member, get in touch today to discuss the benefits of membership.