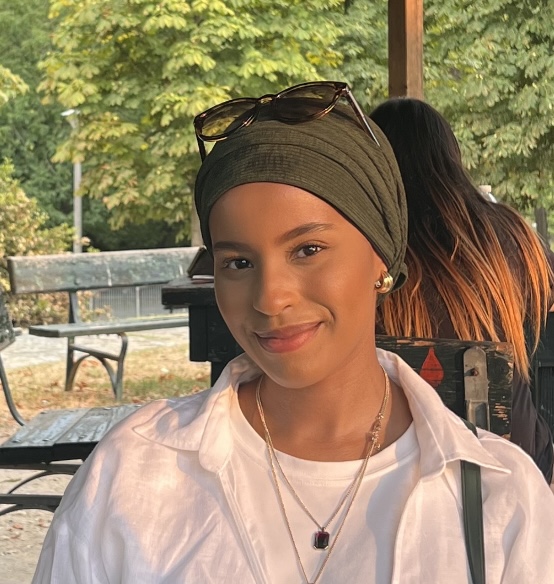 Amidst results days and graduations, I thought it would be good to reflect on my own career journey and what I've learnt along the way. Here are 5 tips for anyone who is about to embark on a new adventure, whether it be university, an apprenticeship or starting your career.
Where you start won't be where you end up!
Growing up, I didn't think too much about what my 'career' would be but I knew I wanted to enjoy and feel passionate about whatever I do. Remember that whatever you study or work after you leave school does not dictate what you'll end up doing 5 years from now. I loved studying anthropology at UCL and I developed a lot of transferable skills from my course like being able to write well, argue effectively and think critically. Although I knew I wasn't going to be an anthropologist, I wanted my future to be led by what I found intellectually fascinating- and luckily, anthropology is still relevant in what I do now as a service designer.
Formal qualifications aren't that important (if they're not required)
You might think 'Well, I studied History, how can I get into design or technology?'- and to that I say- don't let formal qualifications hold you back from pursuing a career you're interested in. I only heard about service design two years ago through an introductory training course at GDS and at first I assumed I needed a degree in design but you actually don't. Transferable skills and experience are more important than a certificate. So try to get as much experience and practical knowledge under your belt as this is what shines through in interviews.
Doing paid or free courses, bootcamps or even watching videos on topics and then applying it in a personal project or volunteering is also really impressive.
Sign up to career events, networking opportunities and industry meetups
It might seem like a chore at first or something outside of your comfort zone but going to industry events or meet ups really helps give you more context about what careers are out there and what you might find interesting. They're usually free and marketed towards young people or career switchers. I found the Bright Network events really helpful when I was at university and Rare Recruitment who helped me land my first internship in the Civil Service. It's also a good way to get an inside scope into your future employer or industry!
I've only ended up in the digital and technology sector because I stumbled upon a hackathon in my final year of university. It's funny how just turning up to an event I knew nothing about had such a big impact on my career. My advice is to look out for things on Linkedin or even Twitter, or websites like Eventbrite, and speak to your university careers office.
Find an employer that cares about you and supports your development
GDS has been instrumental in helping me shape my career, from the moment I started I had incredible support and felt part of a community of amazing digital professionals. I was fortunate enough to have received an offer to do my Masters at LSE in 2019 with a partial scholarship. I managed to work part-time at GDS and do my masters full-time with the support of my line manager. GDS also funded the rest of my masters as part of the Cabinet Office higher education funding scheme for Civil Servants. I've also had other training opportunities and support from the amazing design community here at GDS.
Don't be afraid to switch careers or explore something different
I've switched from a technology policy role to service design, which sits within the User Centred Design family. My advice would be to always look at similar jobs to what you're already doing or planning to do- you might spot something you'd like more. There has never been a better time to switch careers or try out something new, and there are tons of videos and content online about different careers, so take the leap and explore!
Now as a service designer, my job is mostly centred around helping users meet their goals in the most efficient, user friendly and accessible way. This can be through helping my team understand our users and how they experience a service or product like applying for a visa or starting a business.
If you're passionate about putting user needs first and helping digital government work better for everyone, find out more